A wedding dress is a very special piece of clothing that makes a bride sparkle and shine. You don't have to be a great fashion lover in order to feel the excitement of that white gown. However, a bride can wear that one dress only a limited number of times. First, there are the dress fittings, then there is the wedding day, but after that it's over. You clean it, look at it one last time and then either sell it or store it somewhere at home.
Unless you prefer to trash it. #trashtheweddingdress

However, here is one thing, though, that gives a bride the possibility to jump back in her beloved dress, twirl and dance in it, and get that look on her husbands face once again – that look he gave her on their wedding day.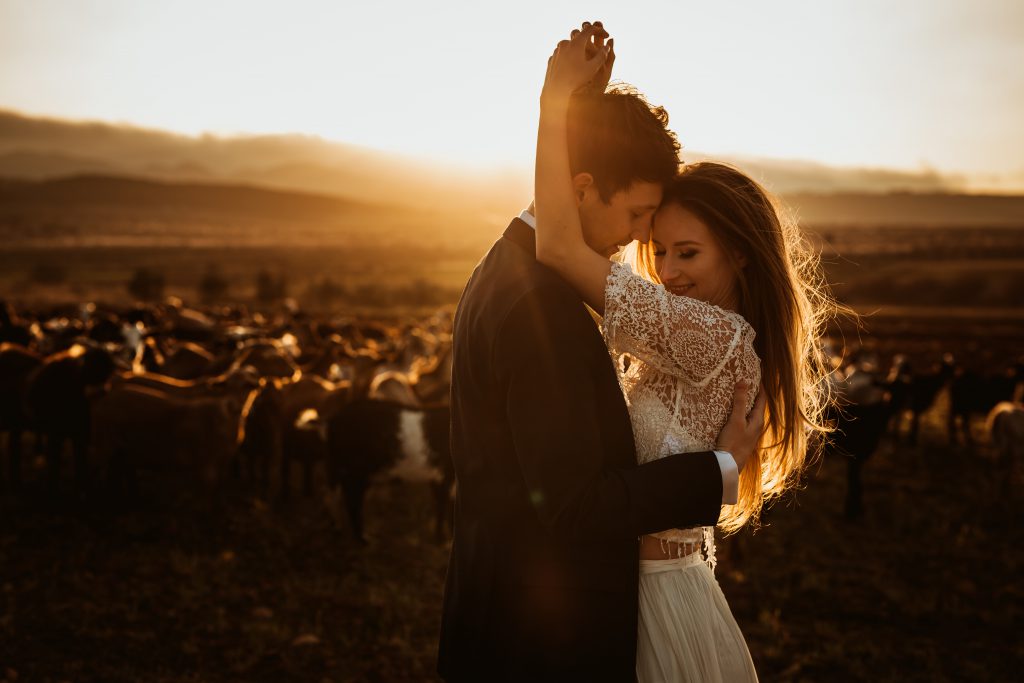 A destination wedding shooting!
How about you travel to some beautiful place, put on your wedding outfits and take amazing shots capturing your just-married-vibes? A destination wedding shooting is just that. Sounds fun? It definitely is!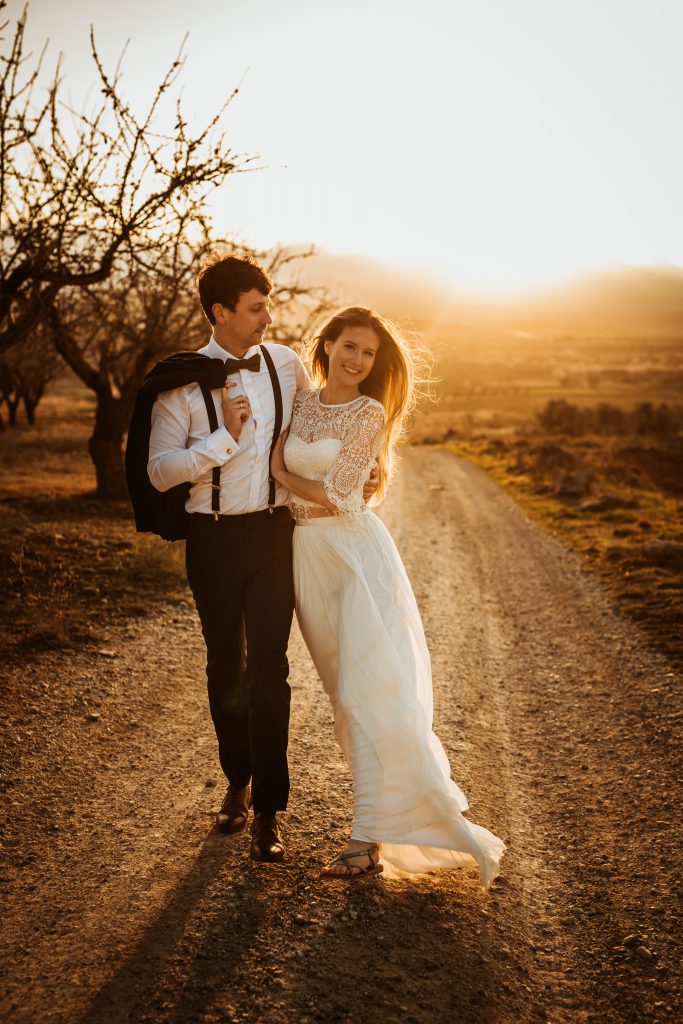 I never thought about doing a destination photo shooting after our wedding. To be honest, it never even crossed my mind to do any kind of shooting at all. Imagine my surprise when our wedding photographers approached us and invited us to visit them in Spain for a shooting.
Wait…what? Who would travel so many miles just to take a few pictures? Nevertheless, we started to chew on that idea and actually thought: why not? It seemed like a once in a lifetime opportunity. Why should we waste it?
Girls, be honest, wouldn't you embrace any possibility to put your once in a lifetime dress back on? I bet you would – I definitely did. There was a gorgeous dress hanging in my closet, a boho two piece gown that I've worn at our civil marriage ceremony. Oh I was dying to jump back into it…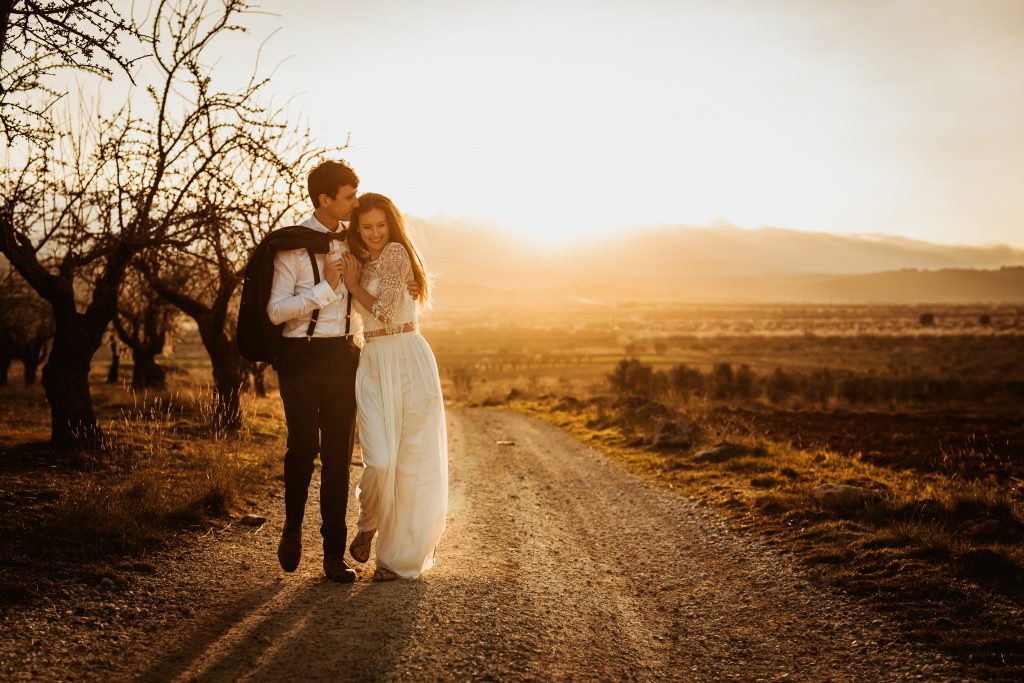 Finally, that's how we ended up in Andalusia, where we had the most amazing time shooting with our photographers. I thought it impossible but wedding sparkle definitely was in the air – even several months after the actual wedding. Besides, the beautiful scenery of wild olive fields, a sunset and the mountains of Sierra Nevada definitely added to that feeling. #justmarried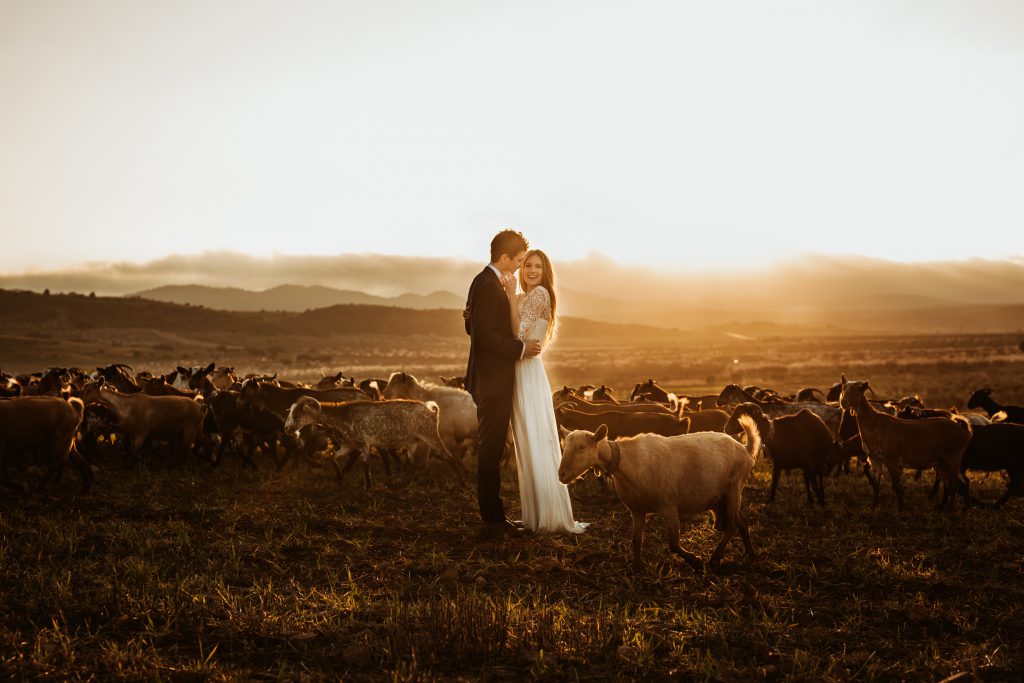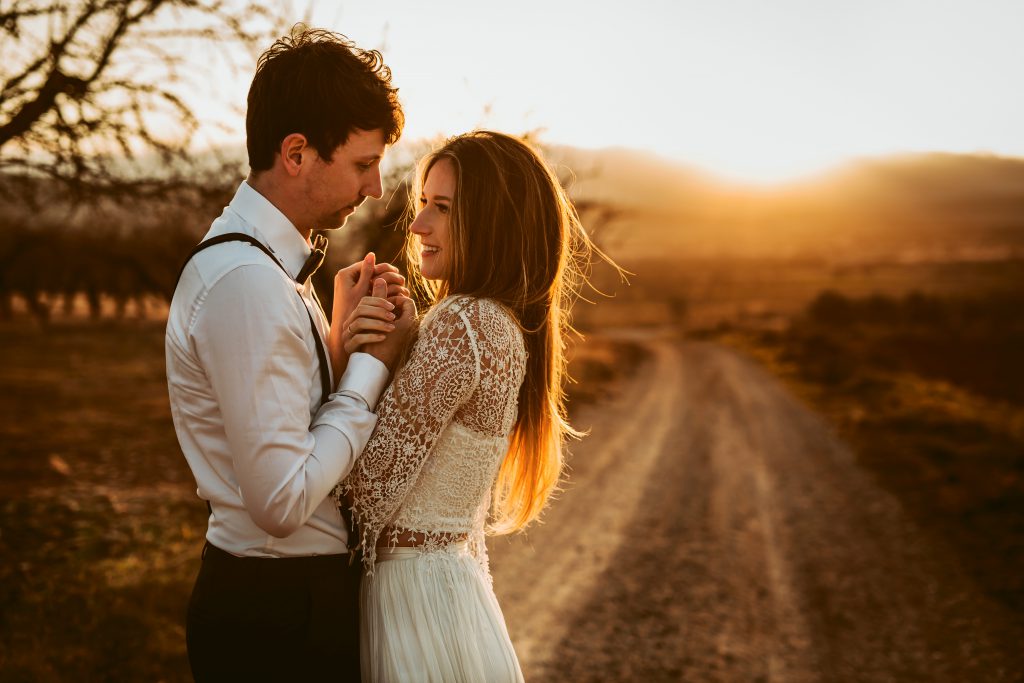 It all seemed unreal – like a fairy tale
And a fairy tale it really was, although it started with my precious husband spilling coffee over his wedding outfit and ended with a flat tire in the middle of nowhere. #truestory But even that couldn't destroy our positive mood.
Back home from Spain, I cleaned the dress and hung it back into my wardrobe. "That's it", I thought. "Goodbye for good." I didn't know how wrong I was back then…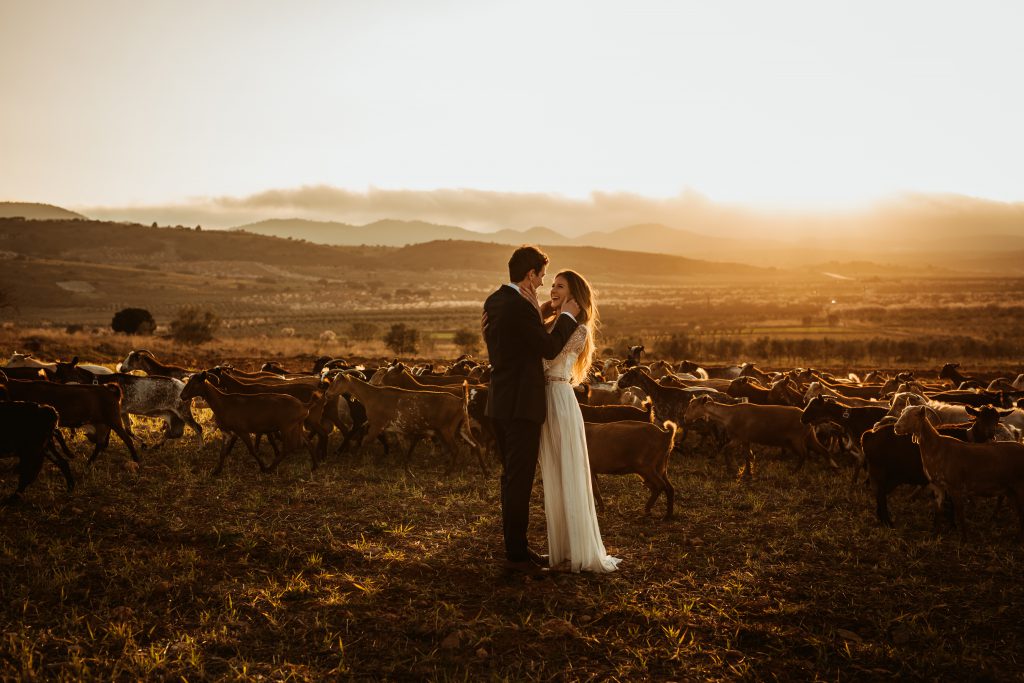 But that is a different story, though.
Sparkle and shine!
Love, K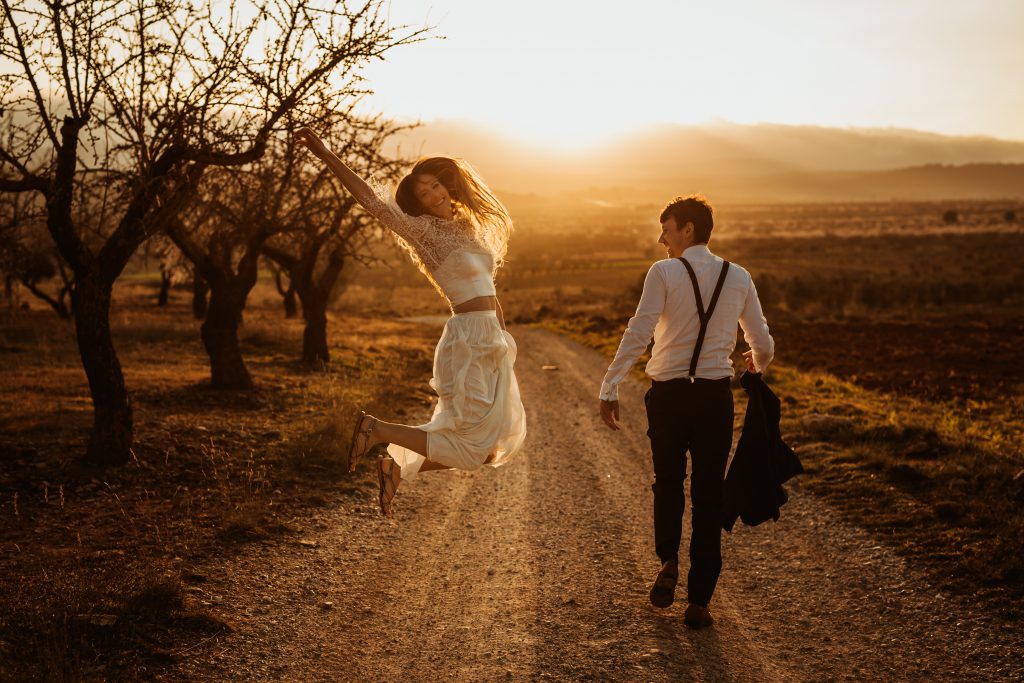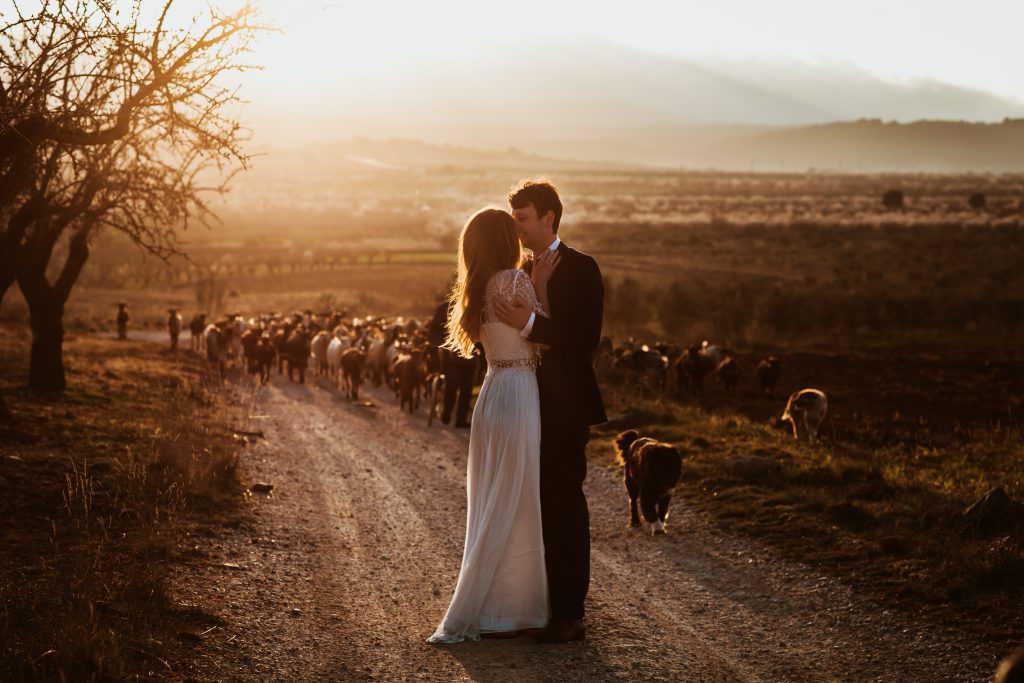 Photo Credit: Thank you to Perfect View Photo&MUA for that amazing Spanish adventure. Our journey with you is unforgettable. A gorgeous memory!