Here it is, another special travel-post for you, guys! After handing in my thesis on Thursday, I couldn't wait for traveling any longer and decided to spend a weekend in Chicago. I was so excited to finally get away from my desk, breathe some air and discover more of the States I now live in. Let me tell you, that was a crazy weekend xD
Everything started with a bus drive to Bloomington airport to pick up the rental car. Imagine, the bus driver felt like talking me to death during the whole 40min bus drive and decided to pull over at a random place and introduce me to all his family via a photo album. Just like that. In the middle of his tour. #noway I've never experienced anything like that. Once in Chicago, my German Crew and I went out to a club, where I sprained my ankle. Just like that. In the middle of the party. #really?! The next day, one of us decided to pour his whole cup of coffee over me. Just like that. In the middle of my breakfast. #why?! Note: I did not have any clothes to change… Let's continue. After some sightseeing – me: hobbling, in coffee clothes – we stopped for lunch. And guess what. Exactly. I did not get what I ordered. Just like that. In the middle of Chicago. #isthisforreal?! Okay, I'll stop here, because I think you get the feeling.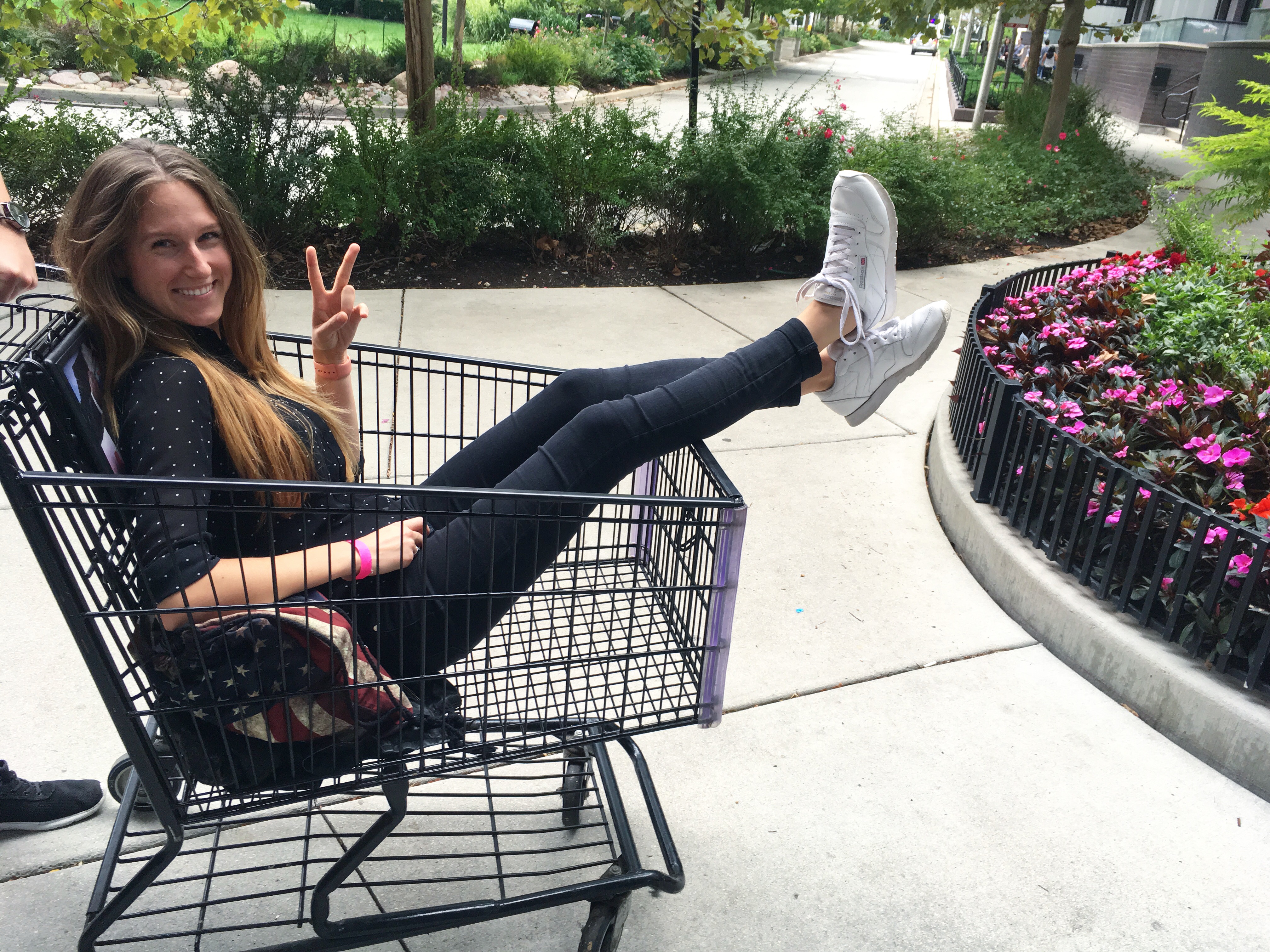 Still, I have to admit that despite all of that happenings I had a wonderful time. I was so happy and relieved without my Master's thesis on my shoulders that no run of bad luck in the world could ever make my smile disappear or make my positive attitude go away. Of course reason for that were the wonderful people I spent time with. #bestgermancrewever
Chicago is an amazing city. Not only does it sit on the shore of Lake Michigan (at 190 km wide and 495 km long, its the 5th largest body of fresh water in the world) but it also is traversed by two rivers, which gives a beautiful charm to the Windy City. Even though we had some bad weather in the afternoon, all of us were amazed by the wonderful corners we got to see. Huge skyscrapers, green parks, colorful streets,….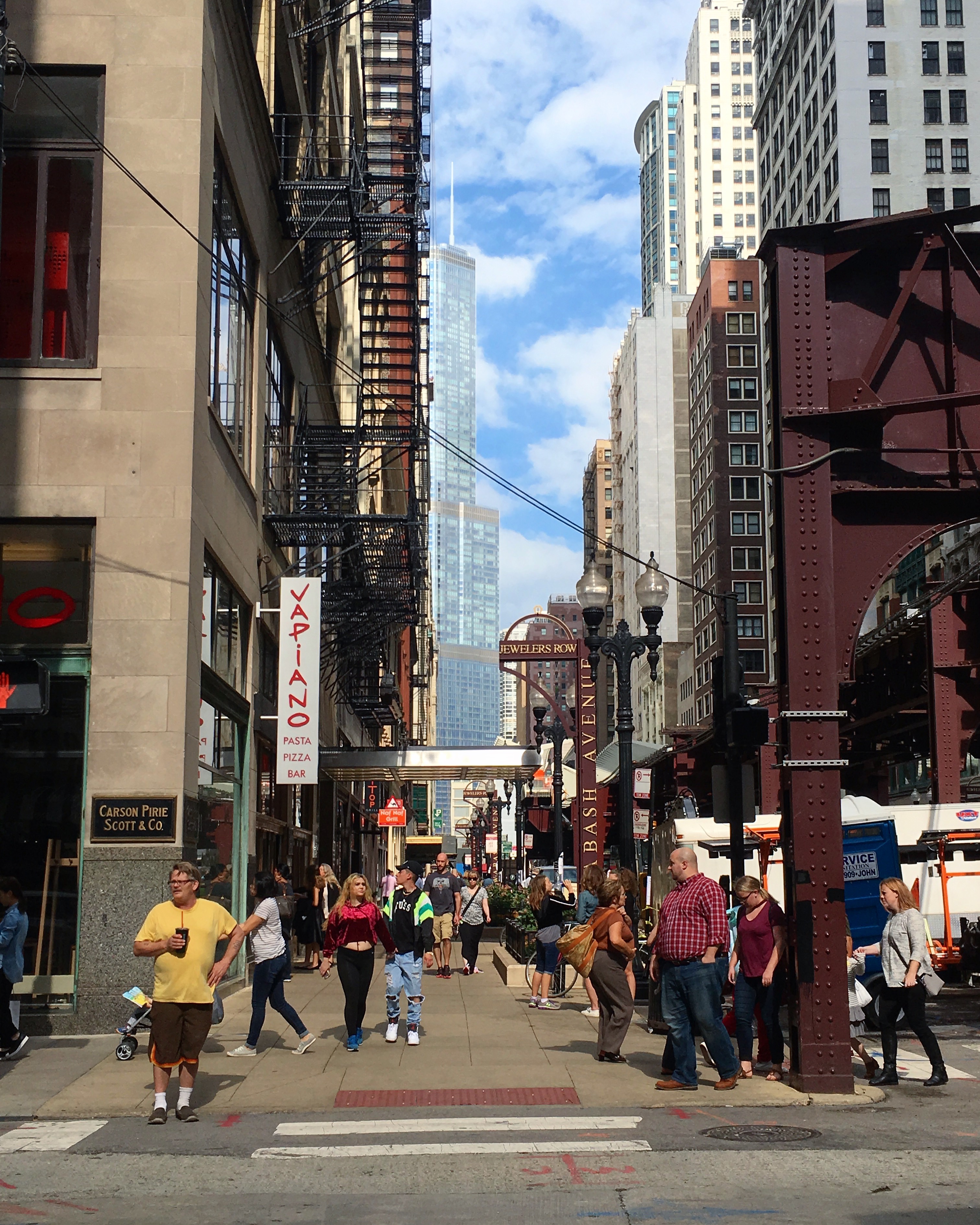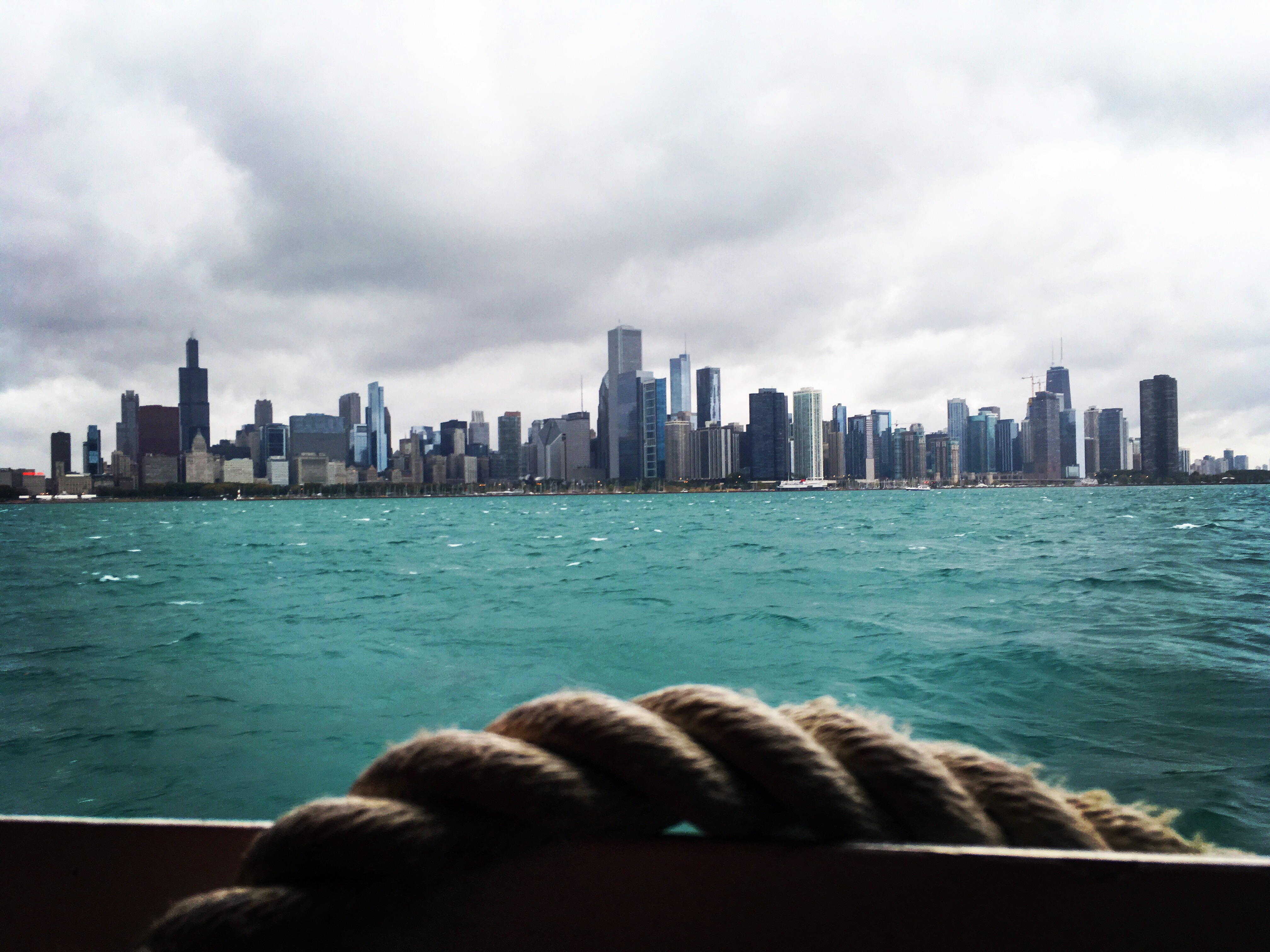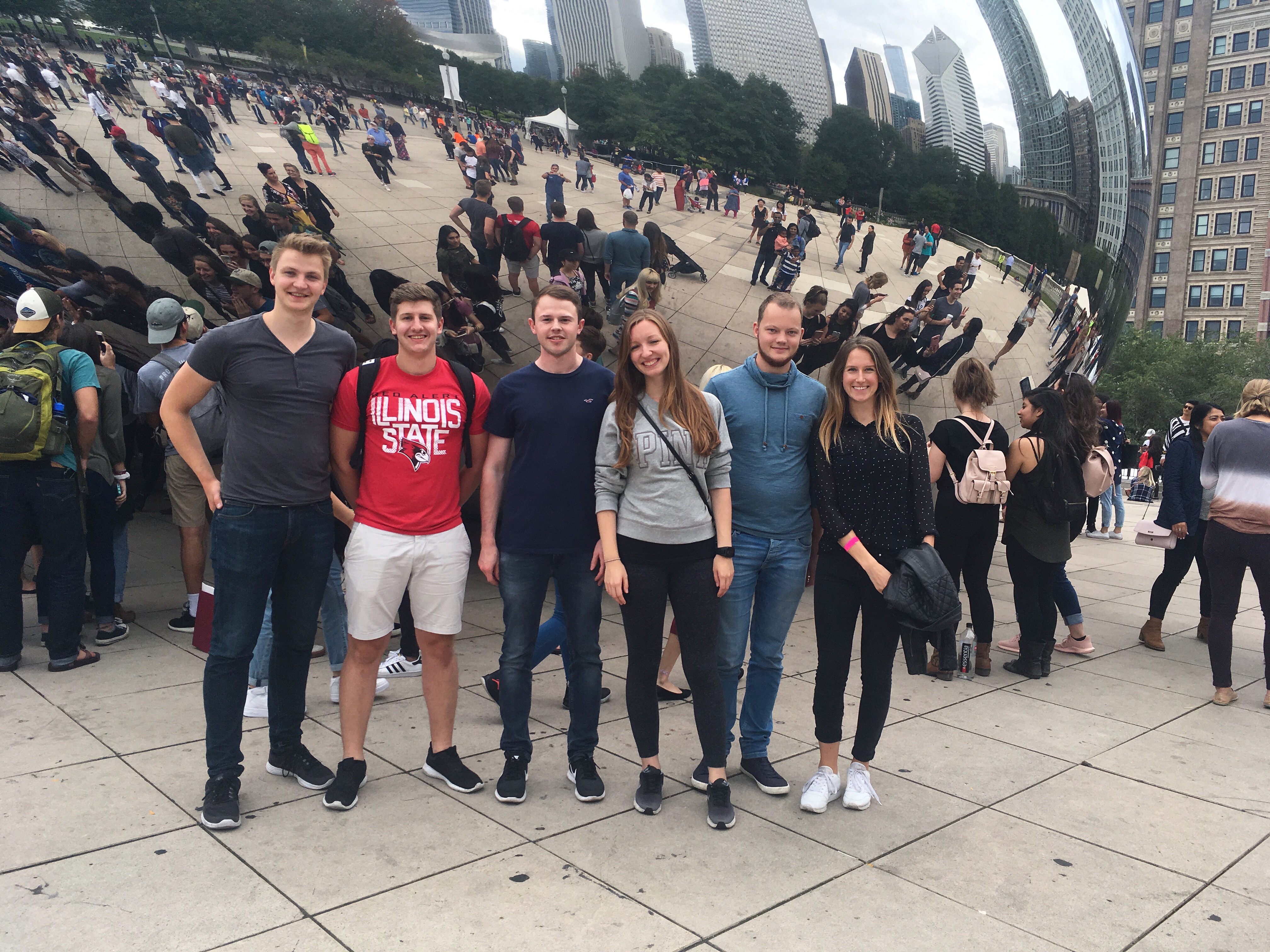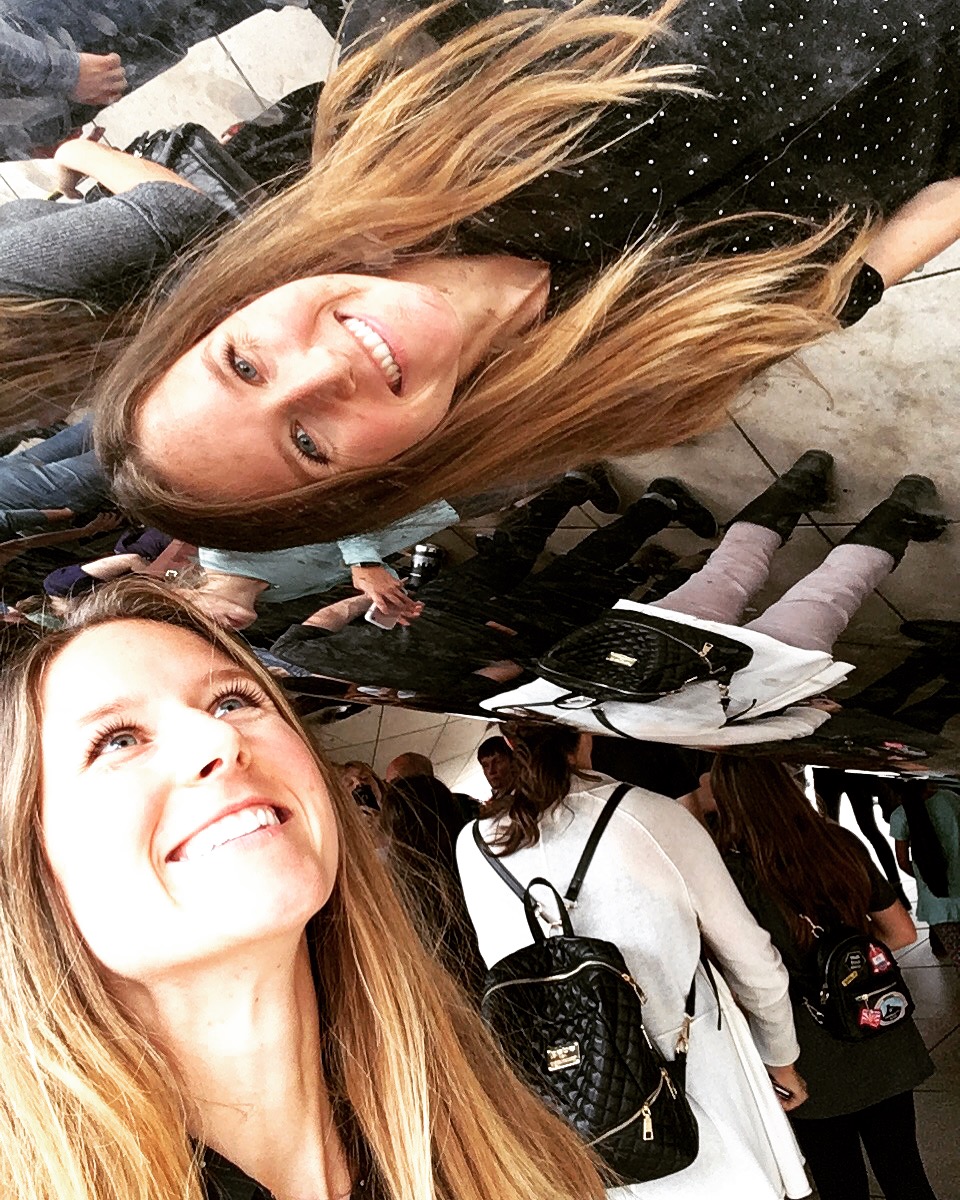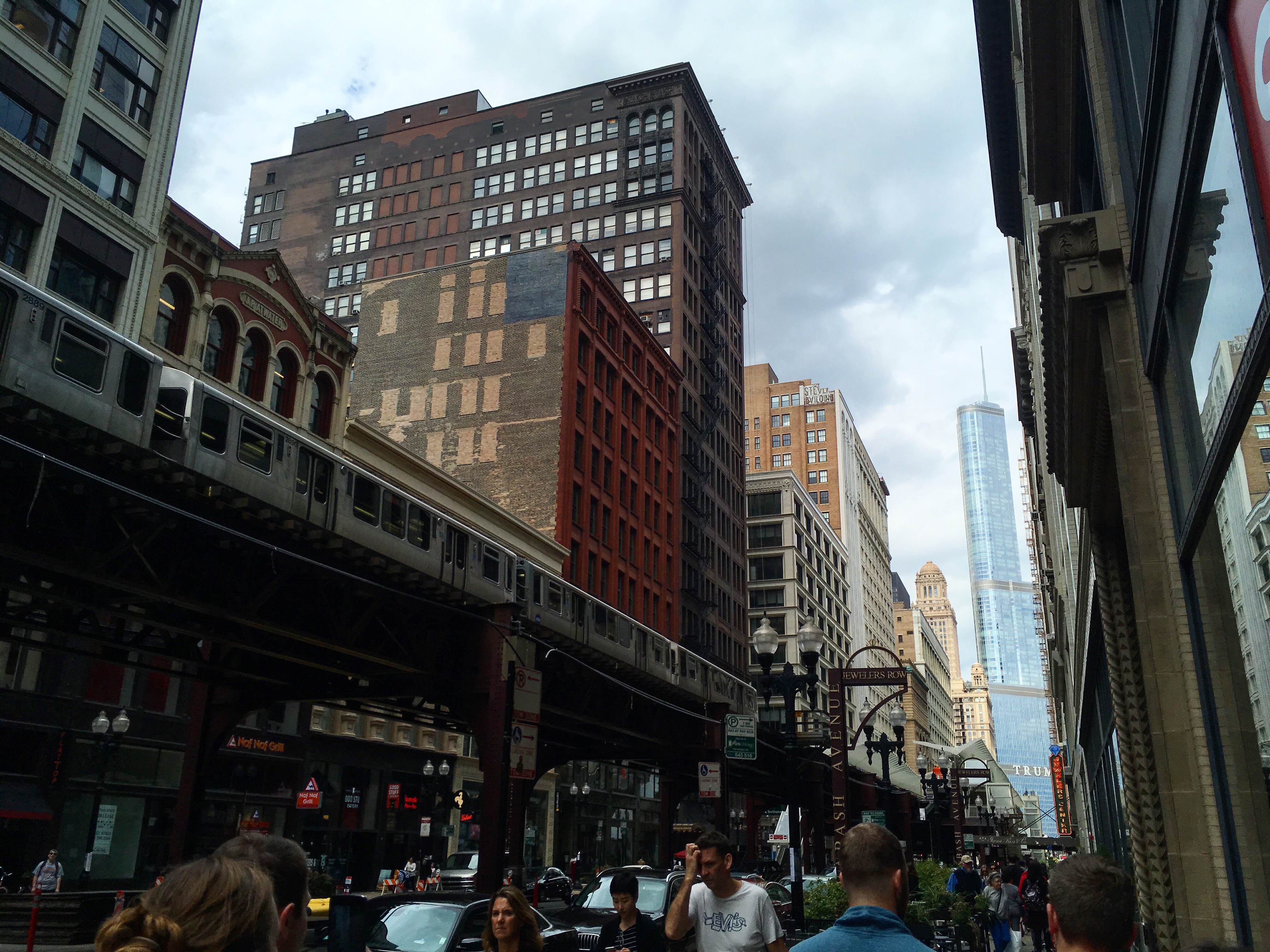 Later in the day I even got to see my host Mom and we spent the evening on the top of the John Hancock Center, enjoying the incredible view of Chicago by night. And guess who went on the tilt window without batting an eyelid? Sure it was me. And guess who desperately regretted the decision once she stood in front of the window? Also me. I even considered running away, but before I could move the window was already moving DOWN, OMG! Then it stopped. Then continued to go down again. Stopped again. And it then went even further down!!! Looking into the distance one was feeling like a bird flying. Looking down, though, ….the view was literally breath-taking. Yes, it definitely was scary xD.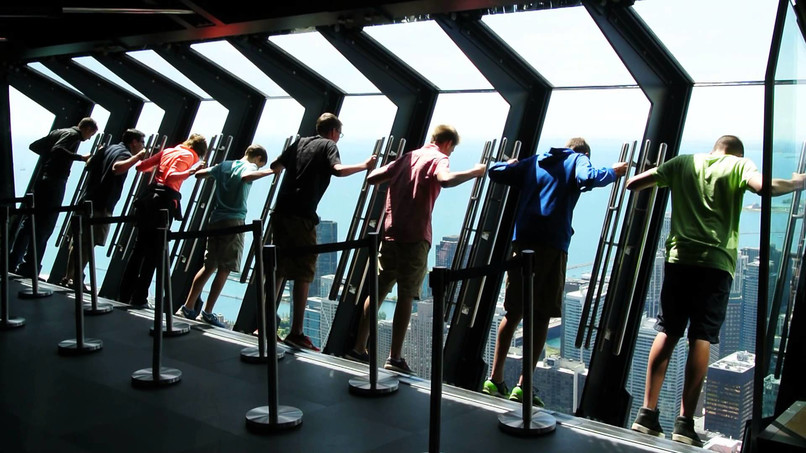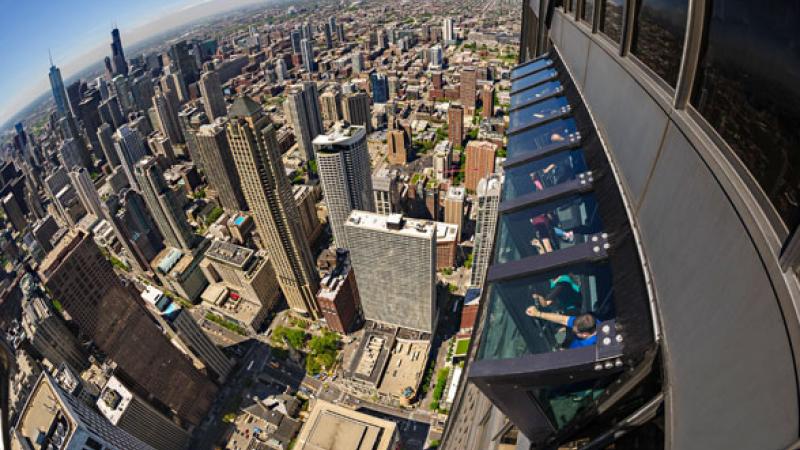 In the end, I realise I only got to see a fraction of what the city Chicago has to offer. It's pretty clear that I will come back and discover even more of that magnificent place. Take care and don't hesitate to discover whatever you would like to! K.