So, here it is, guys, the slightly different post. But let's start first with Normal News. This week was my host mom's birthday, and so the #bestgermancrewever and I decided to make one of her wishes come true. We surprised her with a joyful German birthday song and some German delicacies, and she really enjoyed it. 🙂 Brenda, again on this platform, which is my place to express and share what is important to me: Herzlichen Glückwunsch zum Geburtstag! <3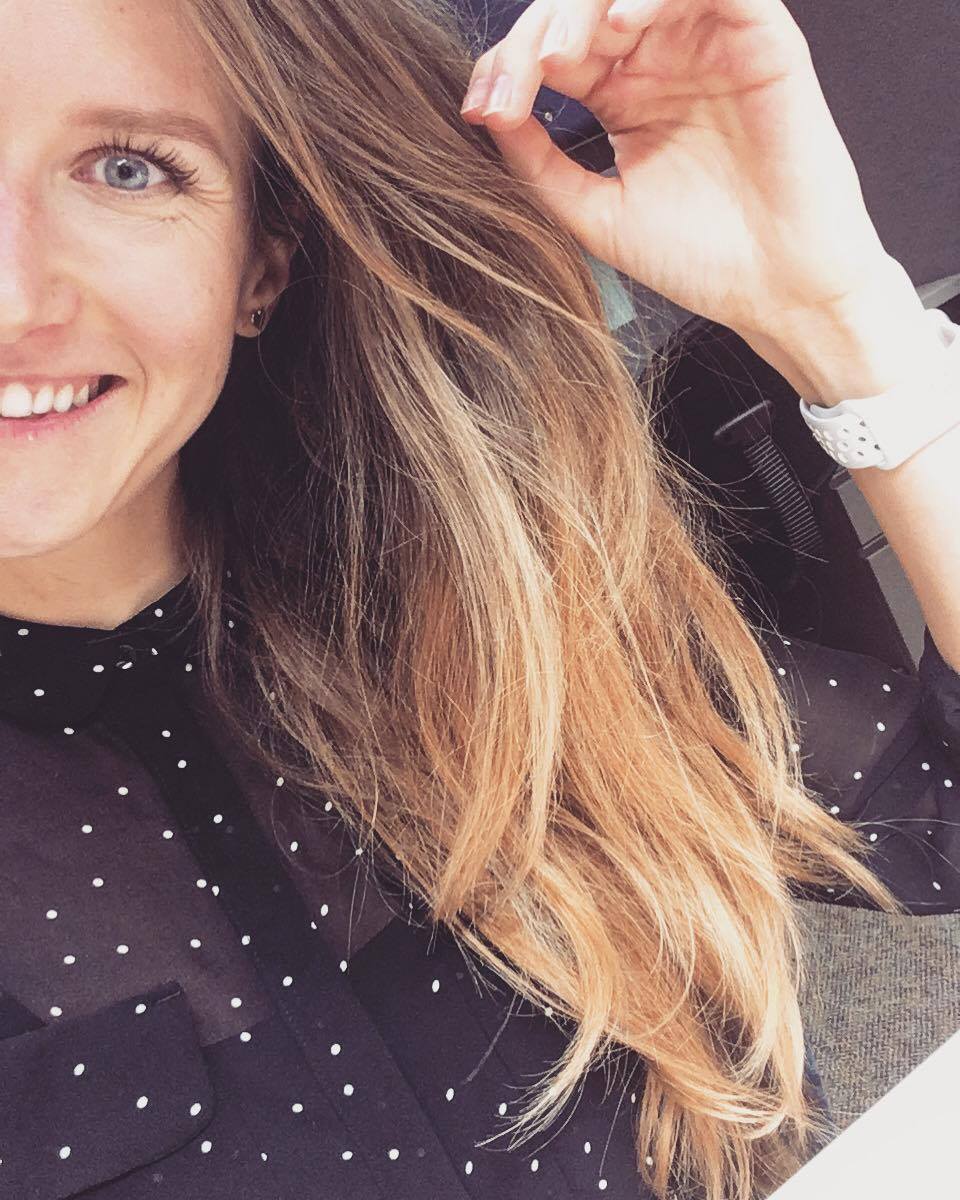 There is more to tell you. My students did really well on the last exam before the finals and I am super proud of them. (And believe me, I'm a strict grader. #thegermansideofme) I graded the pile of tests through the night in order to return them on the last day before Thanksgiving break, leaving a big smile on my student's faces. But that's not all. Do you remember me winning the Portillo's giftcard? Well, I decided, it was time to use it and share some food with the people around me. And so, with the help of my host mom I surprised my German class and the whole Teaching Assistant office with a huge Portillo's order. This surprise Friendsgiving resulted in shiny eyes, big smiles and lots of happiness. I mean, who doesn't love free food?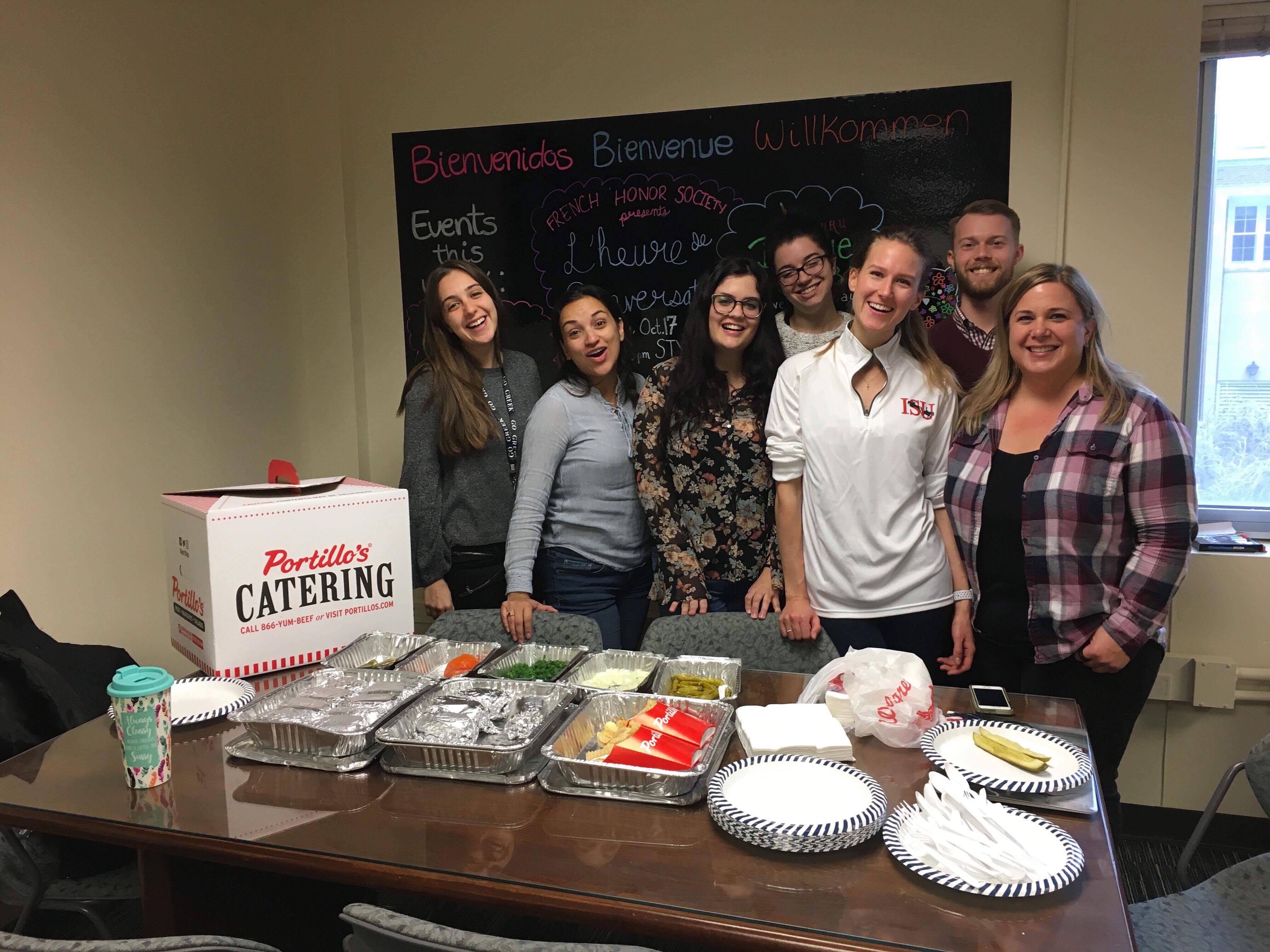 I won't give you more to read, today. Now, you have the possibility to listen to me. I recorded a short creative performance in one of my classes for you guys. What it's about? Well, I basically wanted to show in a funny way how to… bake myself, if this makes sense. No? Hm, then let's say it's about the complexity and colourful variety of character traits each of us claims their own. Feel free to laugh! ☺
Was I nervous and did I have stage fright? Yes! Did I forgot my text? Yes! Did I keep getting the words mixed up? Yes. But I tried to challenge myself and step out of my little comfort zone. And I ended up having a lot of fun! I mean, when did YOU perform a baking show in an apron at university the last time? 🙂
I hope you had some fun with today's slightly different post ☺ Have a great day and a wonderful week full of motivation. Keep going and be kind, K.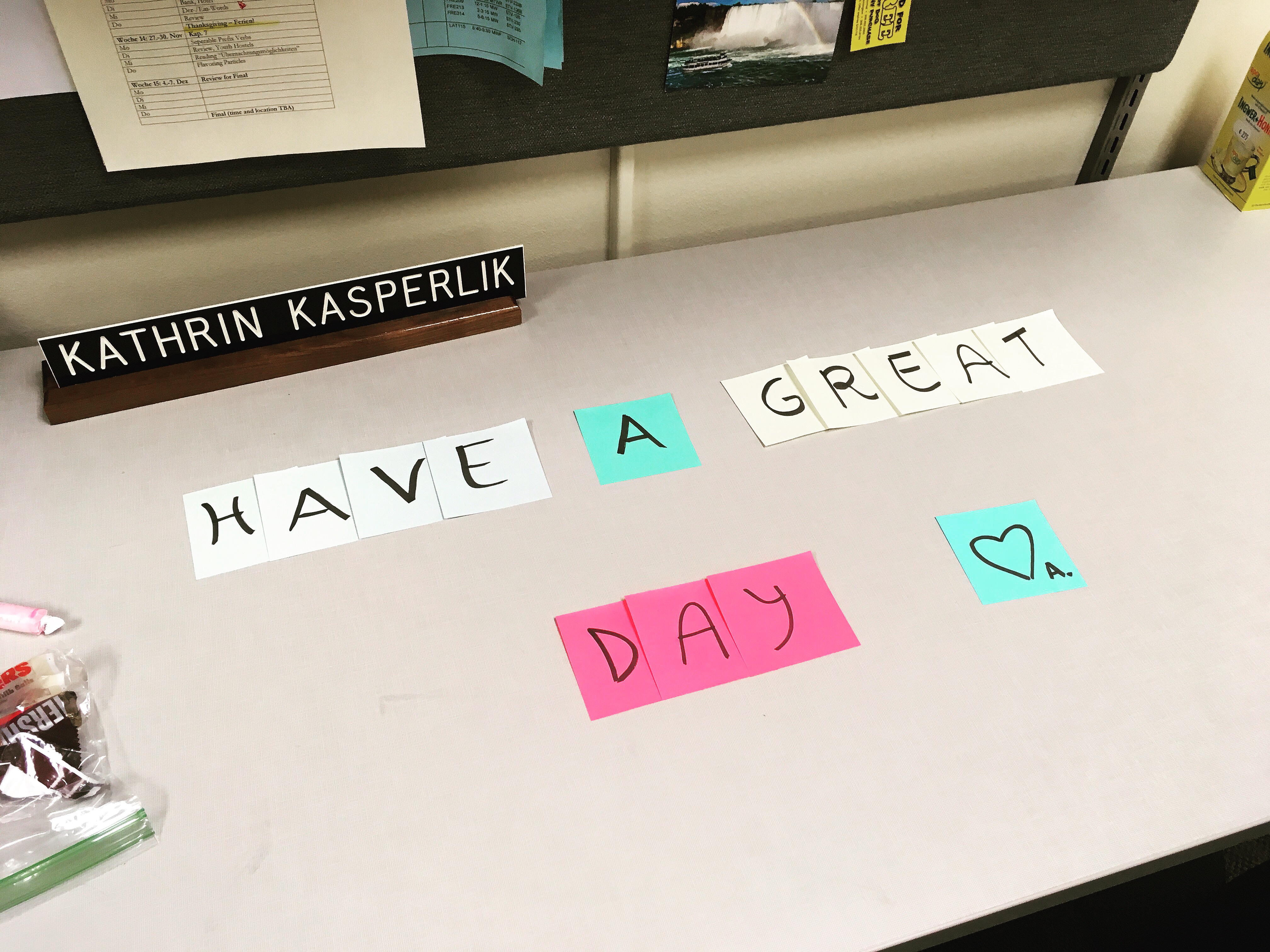 PS: As some of you already know, I am traveling again. So watch out for future travel posts! How about a little sneak peak?