It's the end of February with 4°C (39°F) in Bloomington-Normal, while we wake up to beautiful sunshine in Las Vegas and rock our short sleeves and sunglasses. #sograteful Whereas one part of the gambling city slowly woke up, the other didn't even go to sleep yet. Today was going to be a special day. Anticipation and excitement steadily increasing in our veins, we grabbed an overpriced Starbucks breakfast and set off East.
Our first stop: the Hoover Dam. As the largest dam of its time it was constructed between 1931 and 1936 during the Great Depression. Standing as a world-renowned structure in the Black Canyon taming the Colorado River, it is evidence to a country's ability to create colossal projects in the middle of hostile conditions. While we were walking at the top of that gigantic construction, it was hard to believe that this was build by human hands. The Dam is a National Historic Landmark and has been rated by the American Society of Civil Engineers as one of America's Seven Modern Civil Engineering Wonders.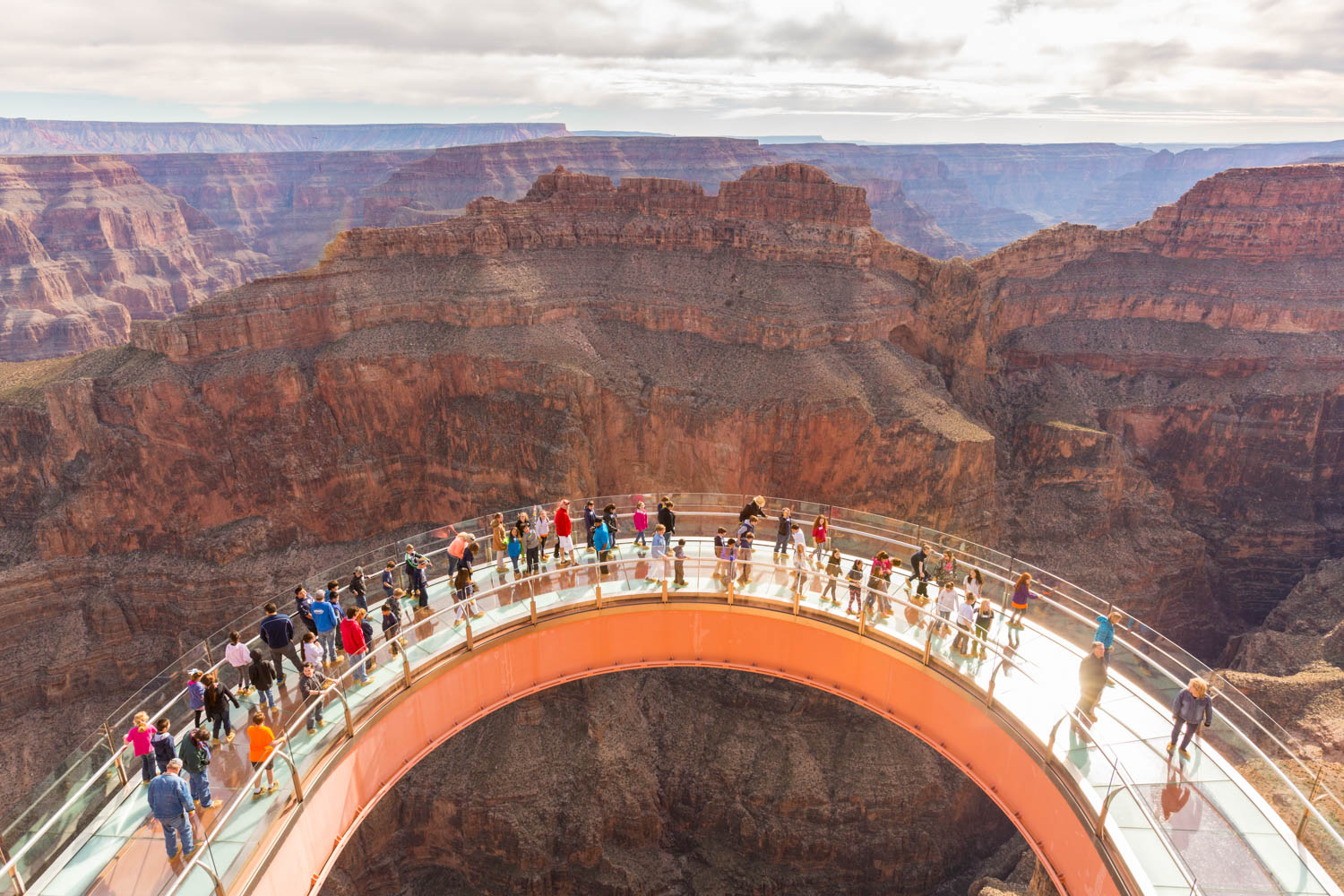 With rolled down windows and a good tune accompanying us we set forth. We cruised through little towns, fields and hills, a Joshua tree plantation and dry meadows, passing by old trucks, small villages and a dead cow at the side off the road. #truestory Finally, we arrived, eager for what awaited us at our destination: The Grand Canyon!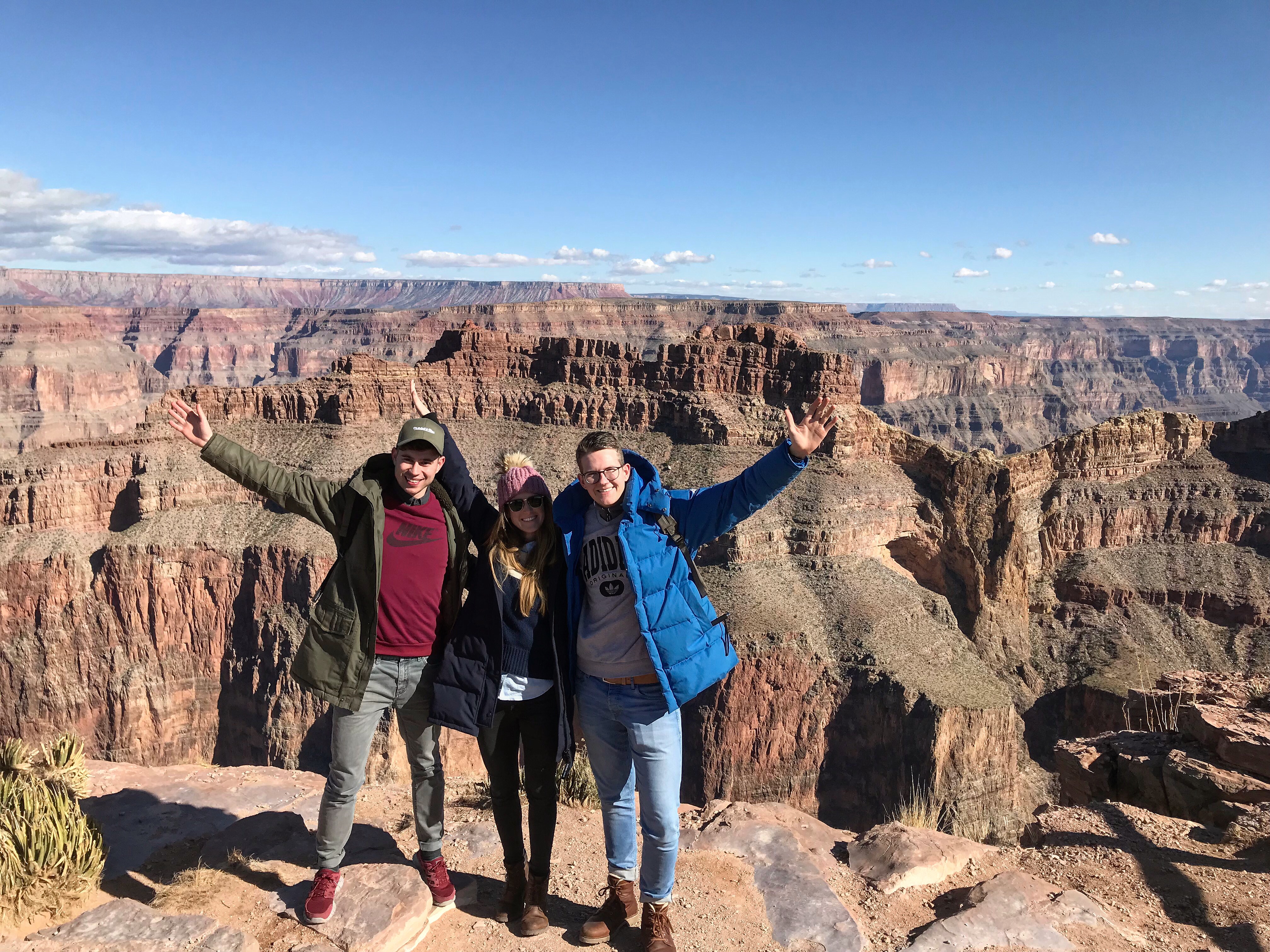 Some of you may know that in November last year I already visited the Grand Canyon National park on my Route 66 trip. This time, we visited the Grand Canyon West's most popular site: The Skywalk at Eagle Point. 1220 meters above the Grand Canyon we took a walk on the skywalk, a 3m-wide horseshoe-shaped glass bridge that extends over 21m over the rim of the Canyon! It was definitely a crazy experience and all of us were amazed by that immense cleft in front of us, with its layered bands of red rock revealing millions of years of geological history.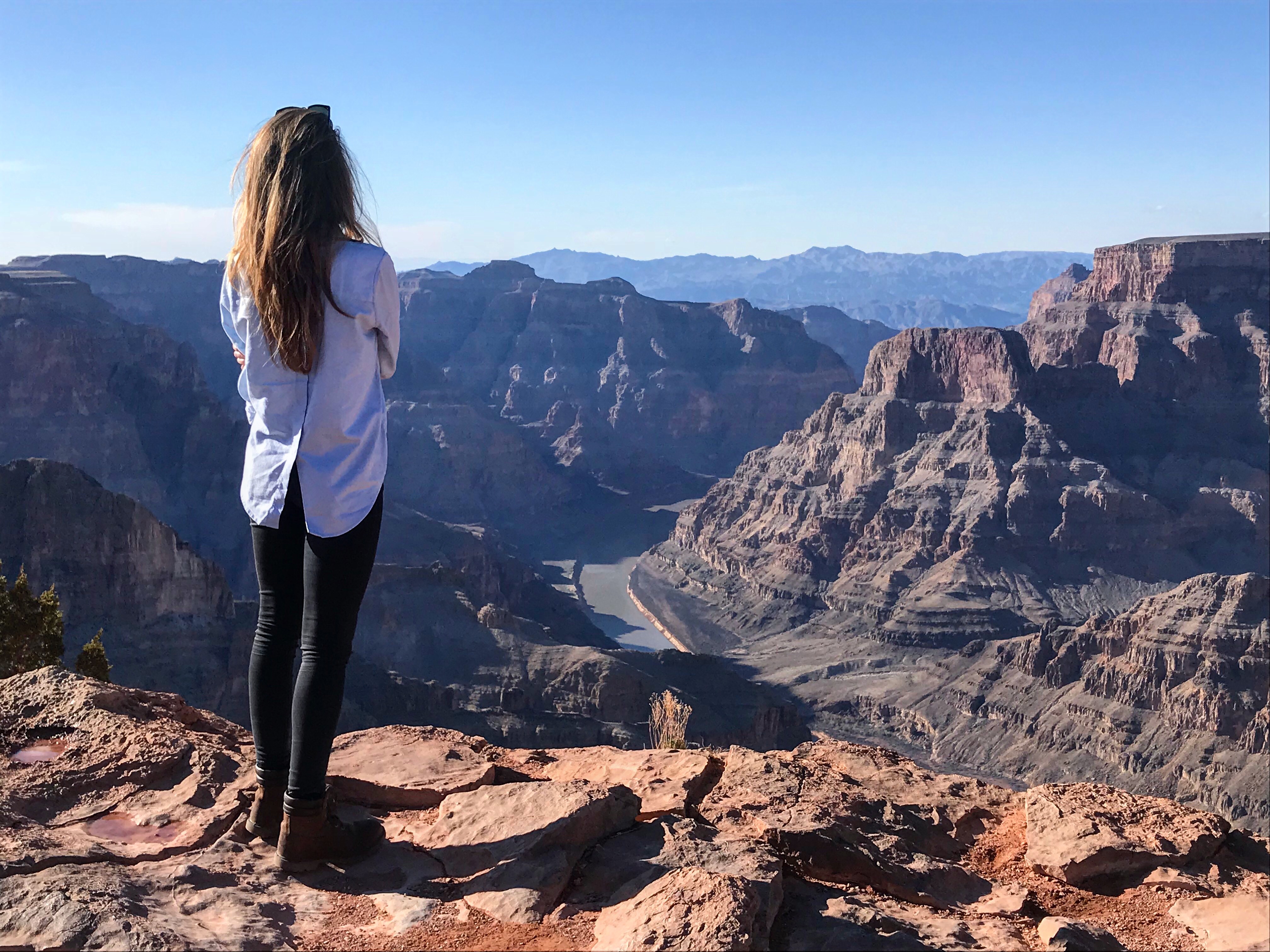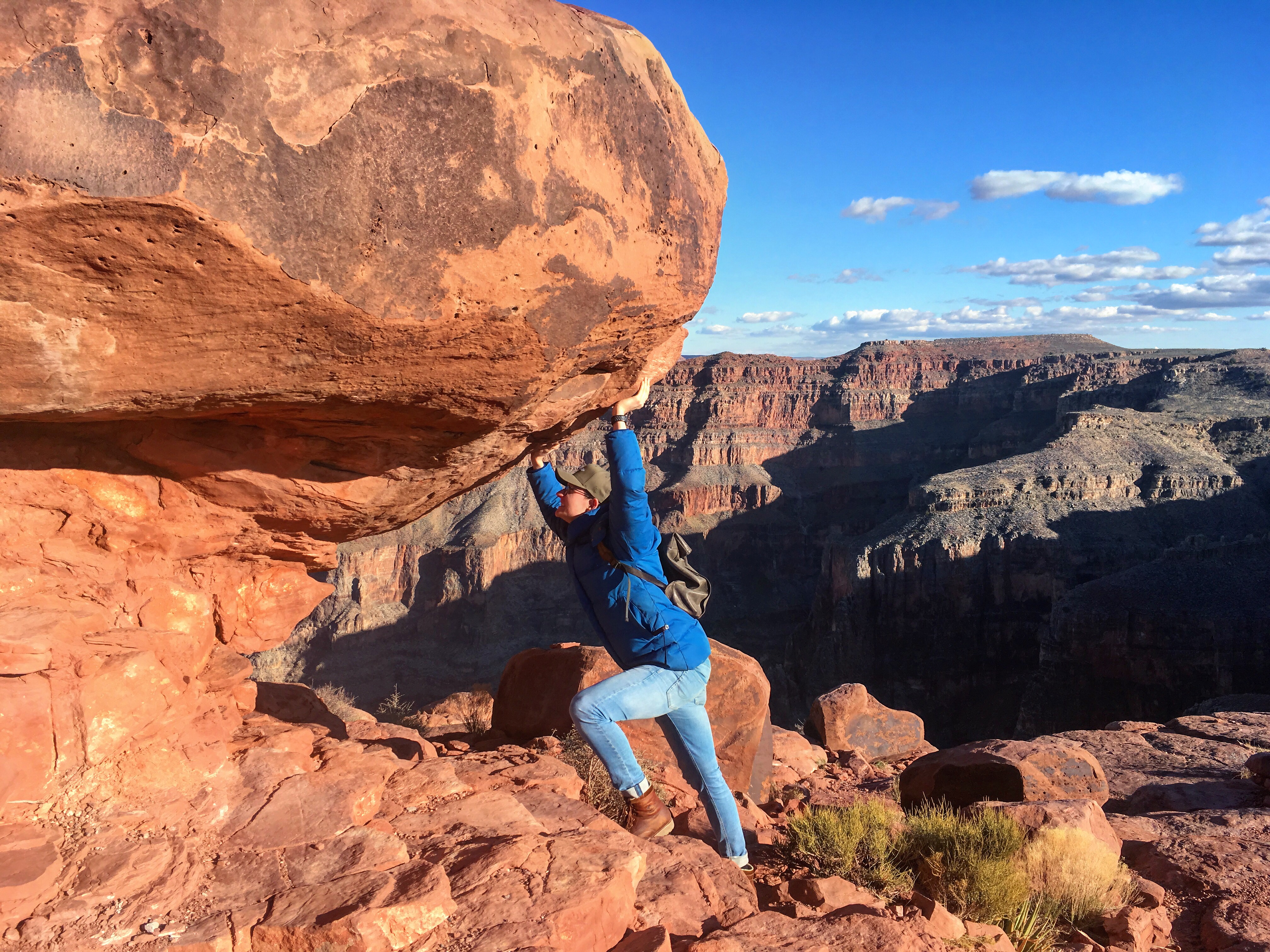 After a wonderful day in nature under Arizona's sun we left this Natural Wonder satisfied and fulfilled, and headed back to the vibrant nightlife and neon billboards of Las Vegas. Sometimes life is full of contrasts 🙂 And who knows what will await us tomorrow? #crazylife I hope that your day has some little excitement waiting for you as well! Take care and smile, K.