Imagine sunshine, the ocean and music. Imagine smiley people, good food and a positive vibe. Imagine colourful houses, elegant yachts and amazing bridges. You're in San Francisco! What better place to end a road trip than in this gorgeous city? And so we enjoyed every second of it.
San Francisco did enchant our little travel crew and we were truly grateful for this day. After deserts, canyons, mountains, rocks and snowstorms it was a blessing to walk by the ocean in the sun, eating ice cream and enjoying the most gorgeous view on the Golden Gate Bridge. Our bodies were definitely feeling all the adventures of the past weeks and San Francisco gave us the opportunity to calm down a little bit and simply enjoy life.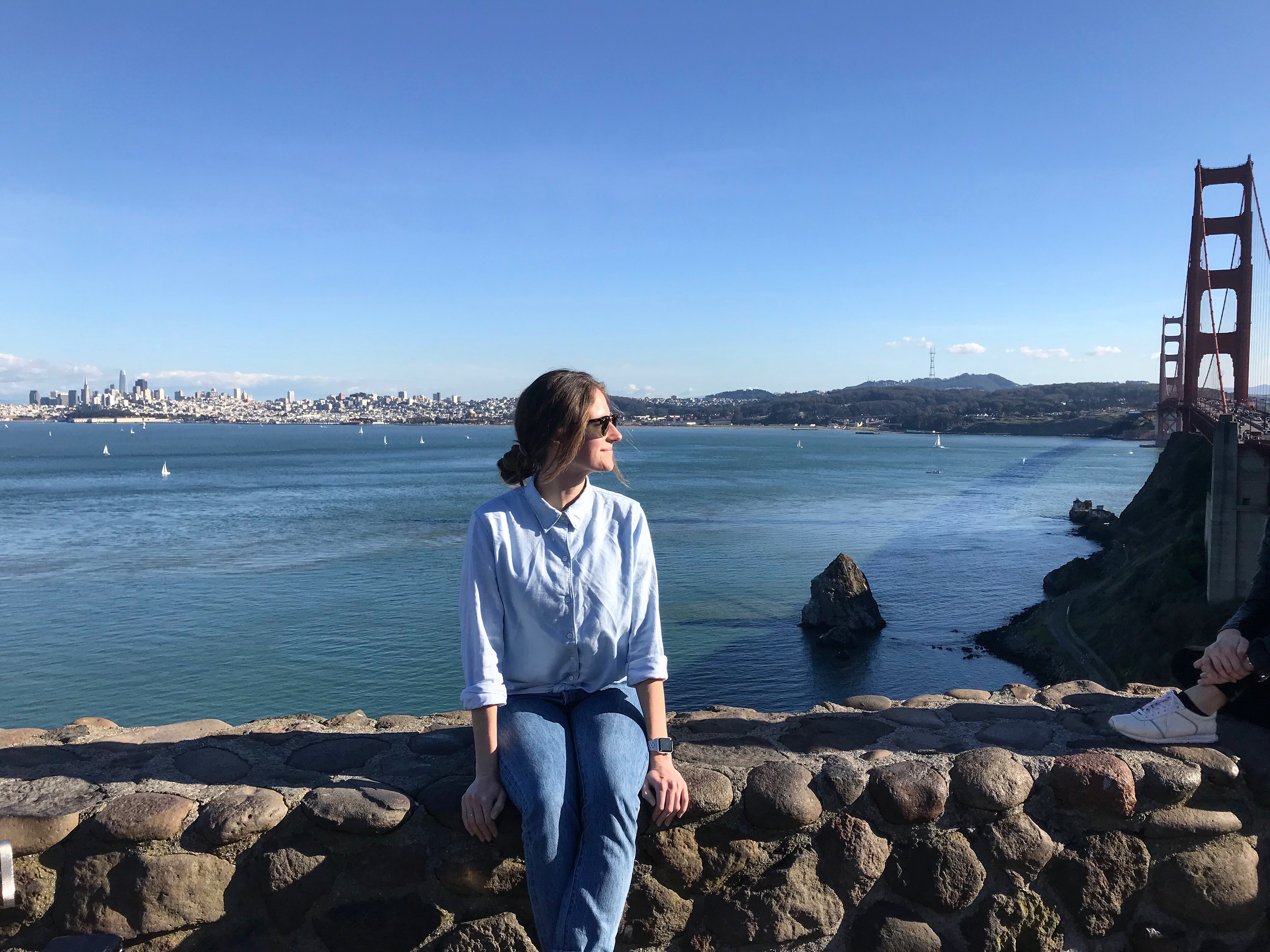 San Francisco can be best admired from above. Standing on top of the Twin Peaks you can see the whole city, the bay, the ocean and even the Golden Gate – a beautiful panorama! Fisherman's Wharf definitely gives you the feeling of a seaside town. But be careful if you're not a sea-food fan, just like me. Everywhere around that place you can see crabs, lobsters, oysters and their friends – often still alive, waiting to be killed ☹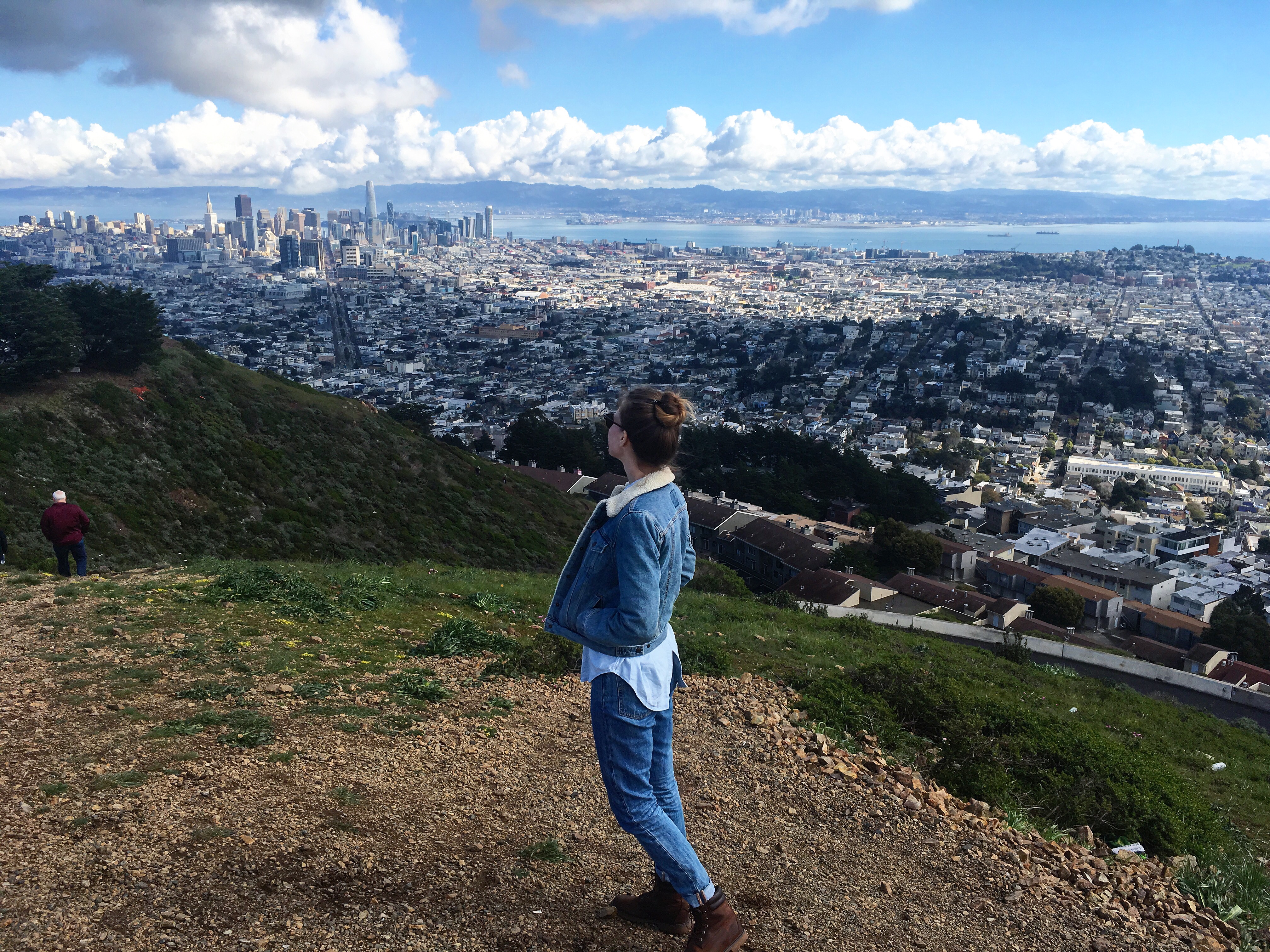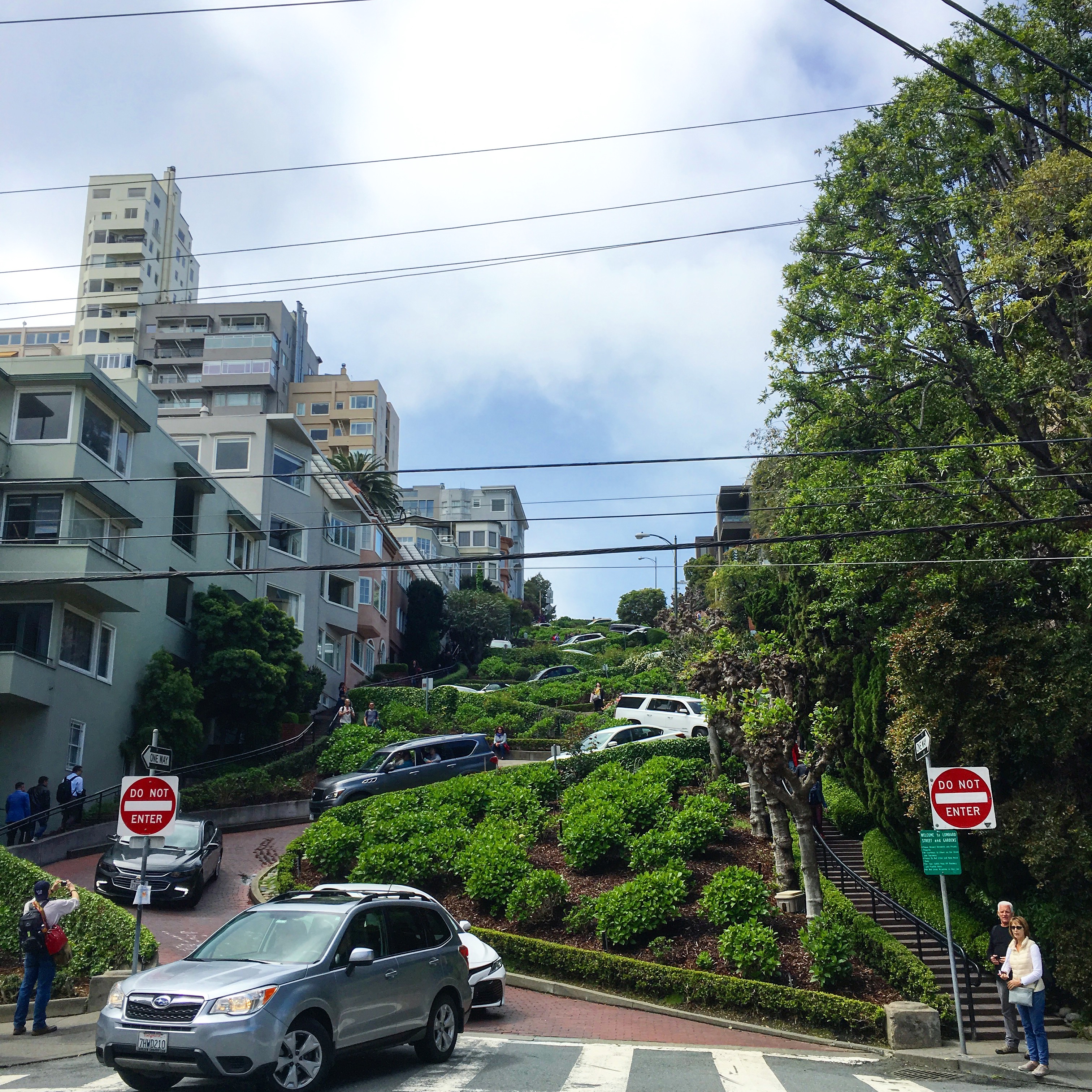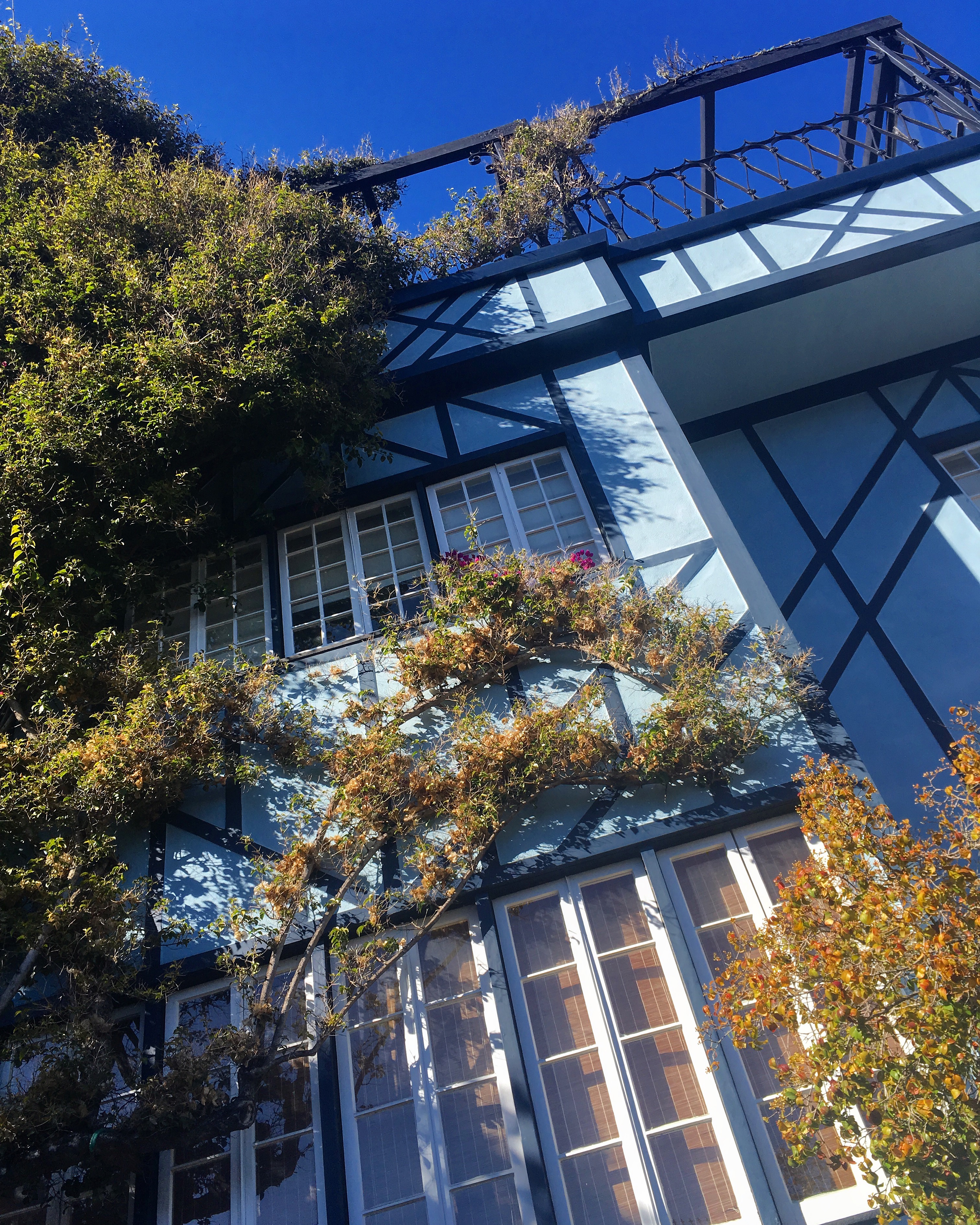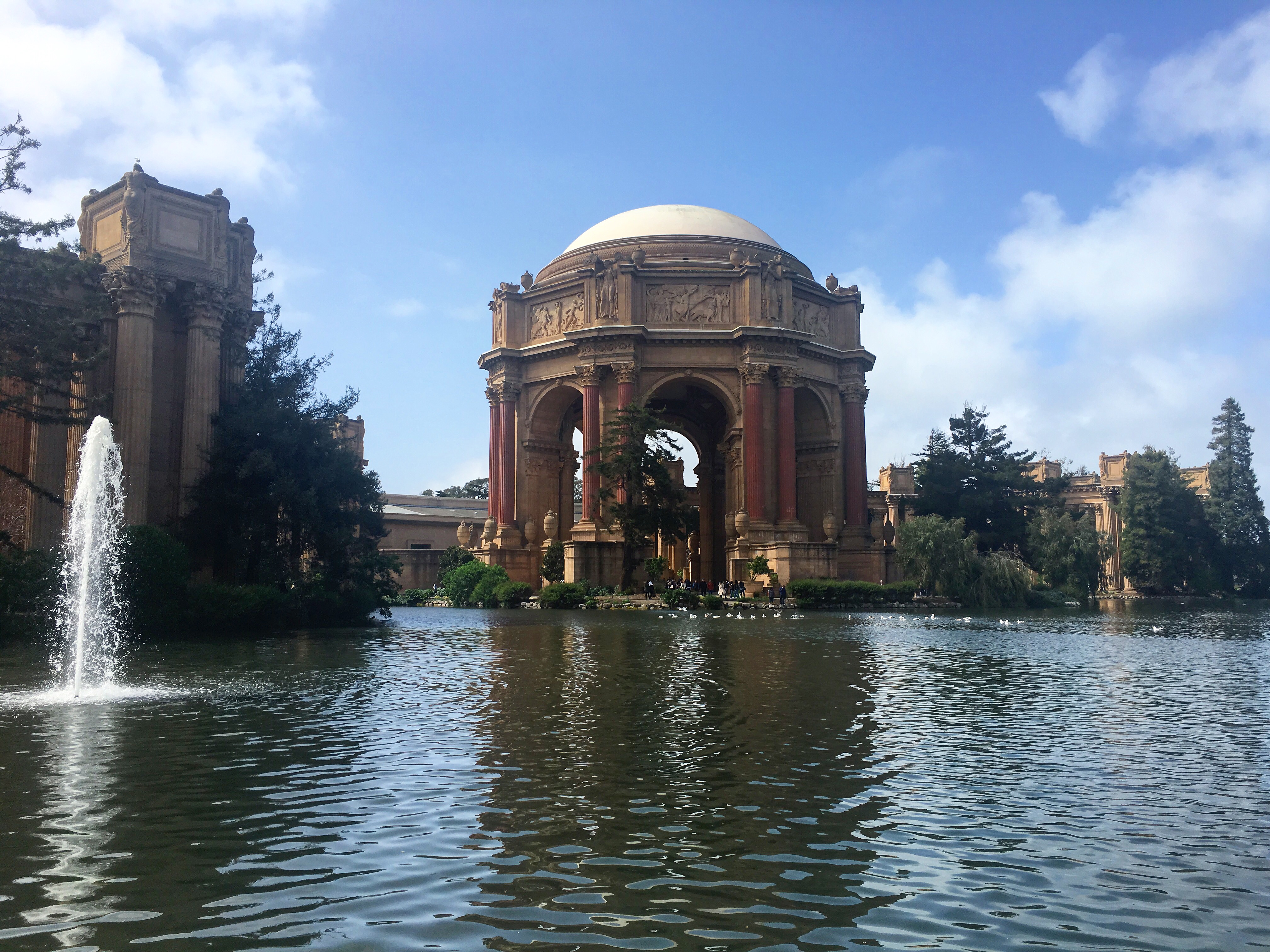 My highlight: Pier 39, for sure! A colourful pier full of music and smiley people – mostly tourists obviously – , from which you have an amazing view on the Bay and the Golden Gate. Its end is directly facing Alcatraz, which was a maximum high-security federal prison on Alcatraz Island, 1.25 miles (2.01 km) off the coast of San Francisco, which operated from 1934 until 1963.
The best about Pier 39, however, are the sea lions. Yes, sea lions! Since January 1990, those up to 850 lbs (390 kg) reaching animals took over K-Dock of Pier 39. With abundant food supply from the bay and an environment protected from predators, the marina proves to be an ideal living place for these funny mammals. You can observe them; you can hear them and you definitely can smell them.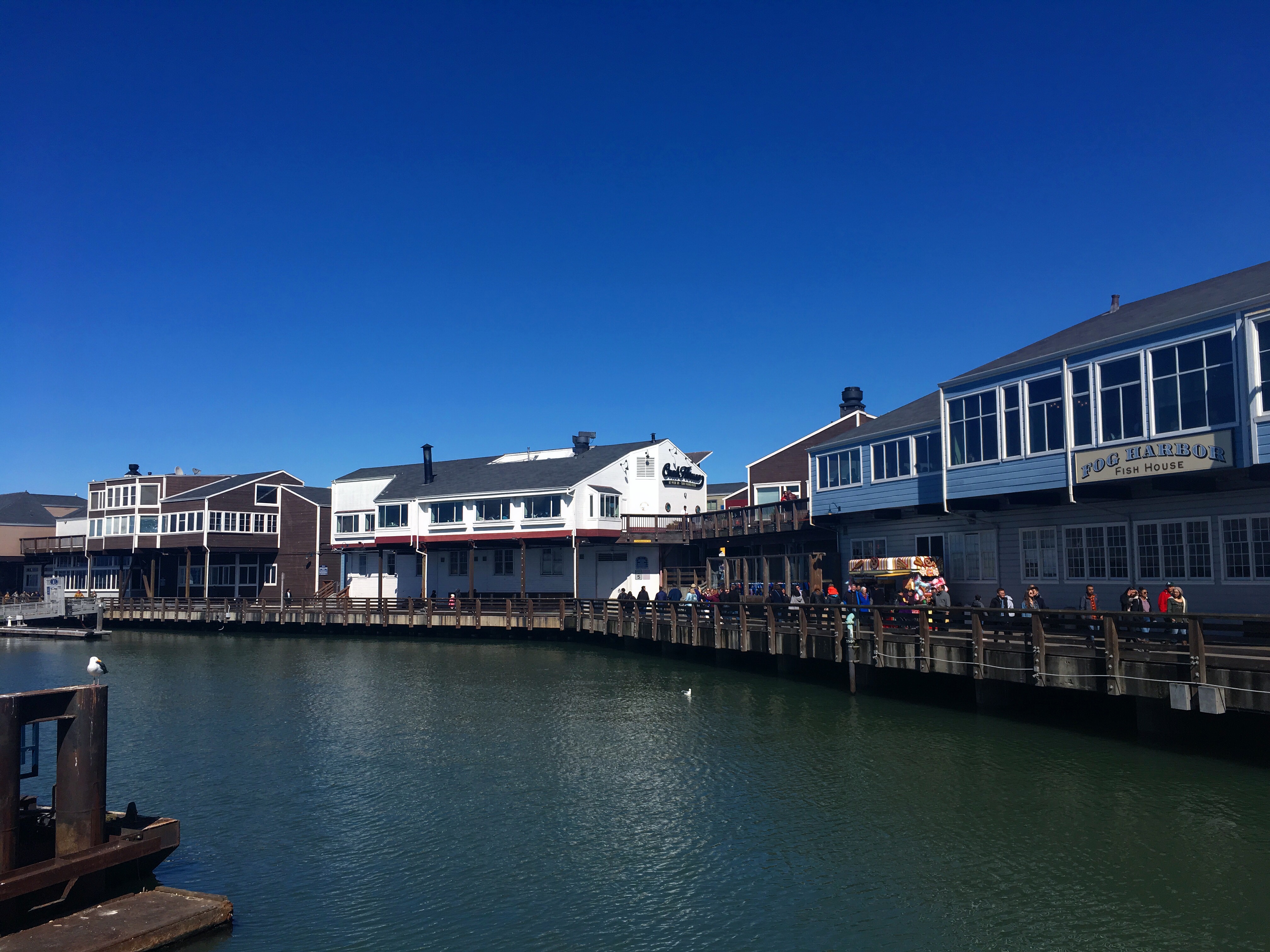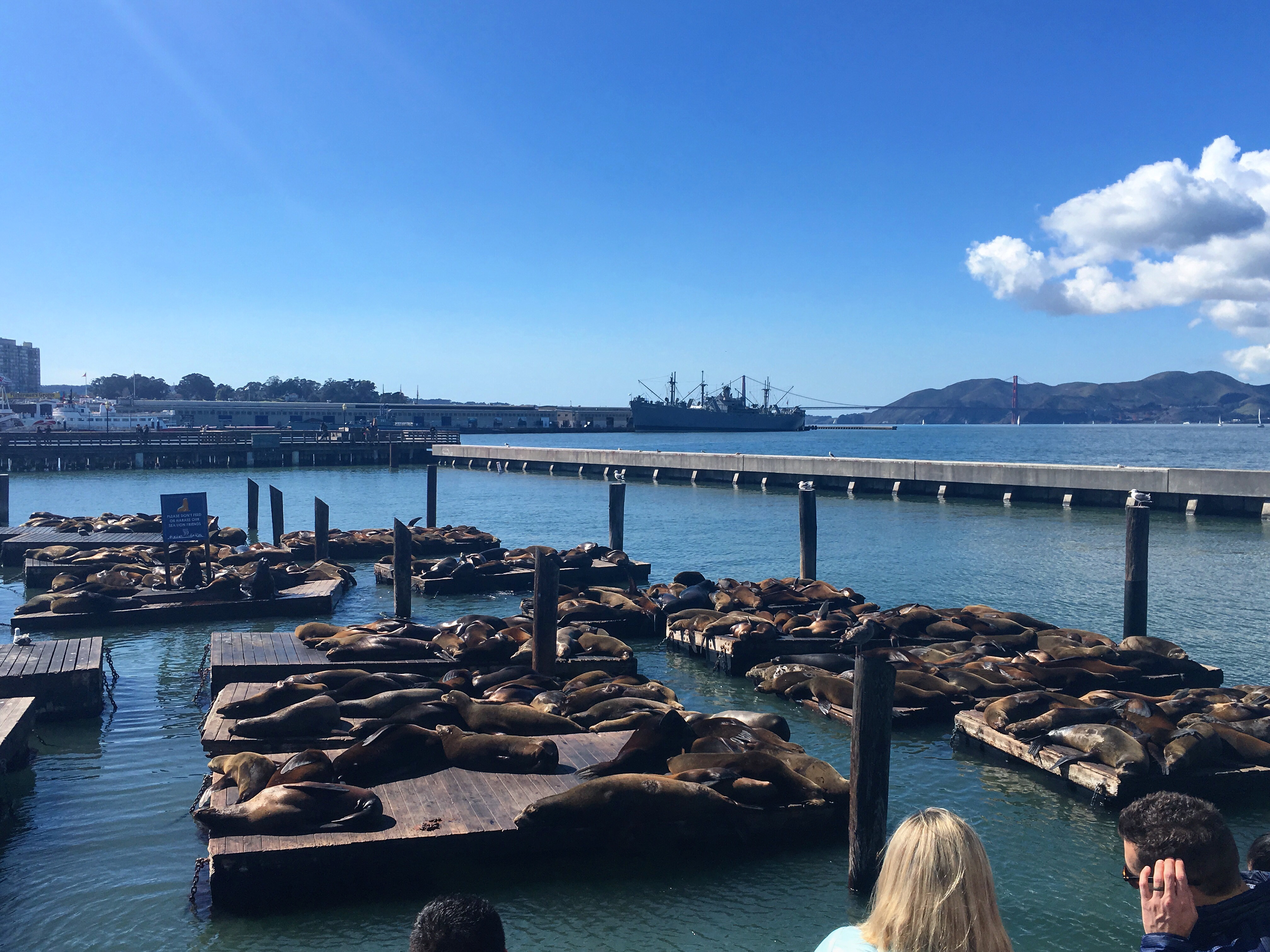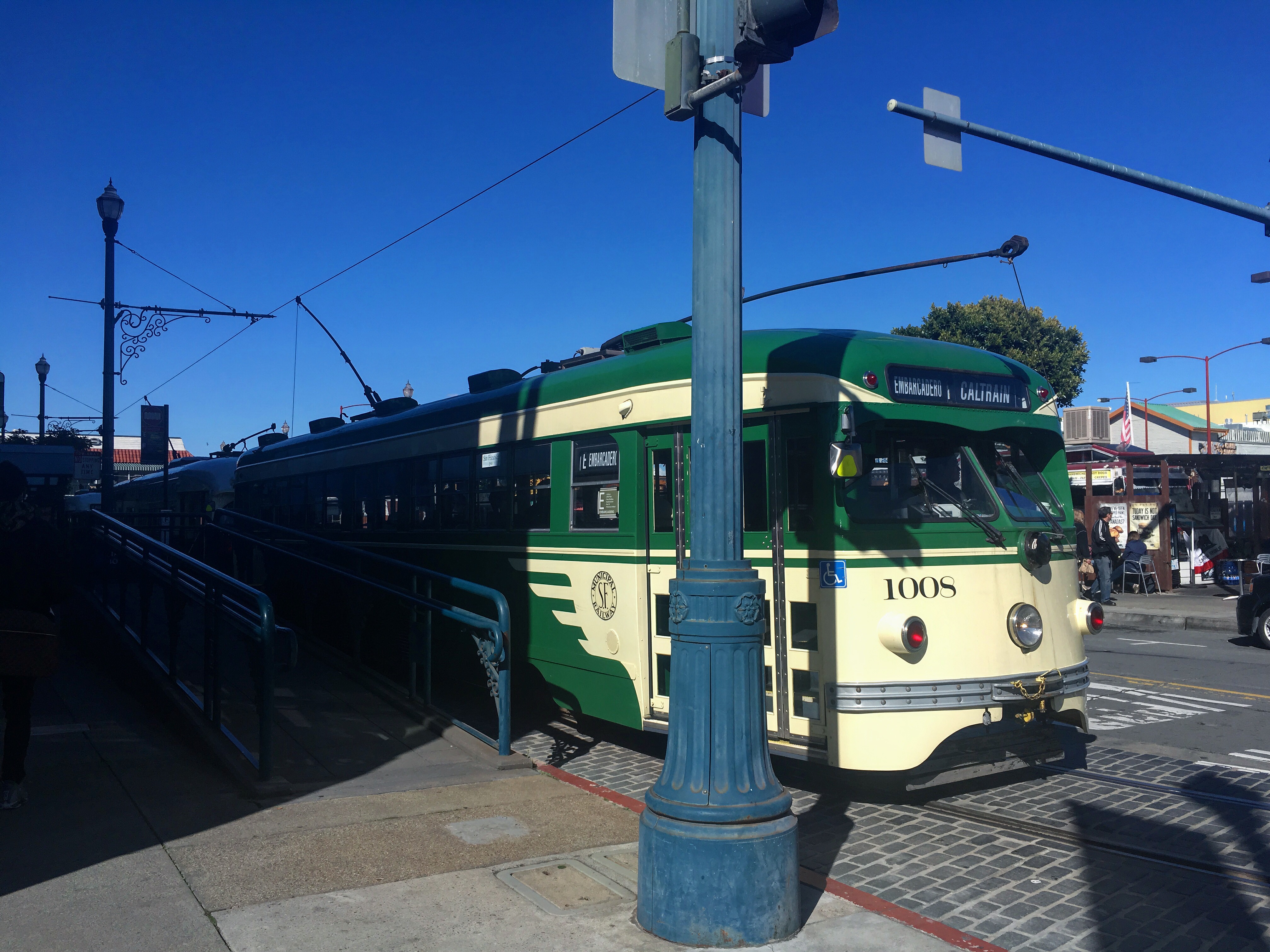 Now, it's time to say goodbye to my two awesome travel buddies Tom and Kev, with whom I spent amazing two weeks here in North America. I couldn't be more grateful for this time spent together as friends, for the adventures lived together as crew and for the challenges we conquered as a team. Most of all I am grateful for having had the opportunity to share the life I have here in the United States with you, as it makes me feel closer to home. Watching you leave through security check at the airport made me so sad and after you were gone I had to sit down for an hour and let my tears drop. By now you're back in Europe, heading back to your everyday life, but I hope you won't forget all those moments we had together. This one goes to you two, best travel buddies. K.