Imagine a place that's so gorgeous that you don't want to leave it. Imagine huge rock formations that sit enthroned between waterfalls and rivers. Imagine a valley that's so rich in natural beauty that you forget time while admiring it. For me, that is Yosemite.
Since I had my laptop, my wallpapers have always been photographs of Yosemite Valley. No personal photos, no funny selfies, no cute kittens; only the wilderness of that great place. And finally, the opportunity came to visit those places I've admired for so long – places I saw every morning I opened my laptop, or when I closed a WORD document or when I simply saved something on my desktop.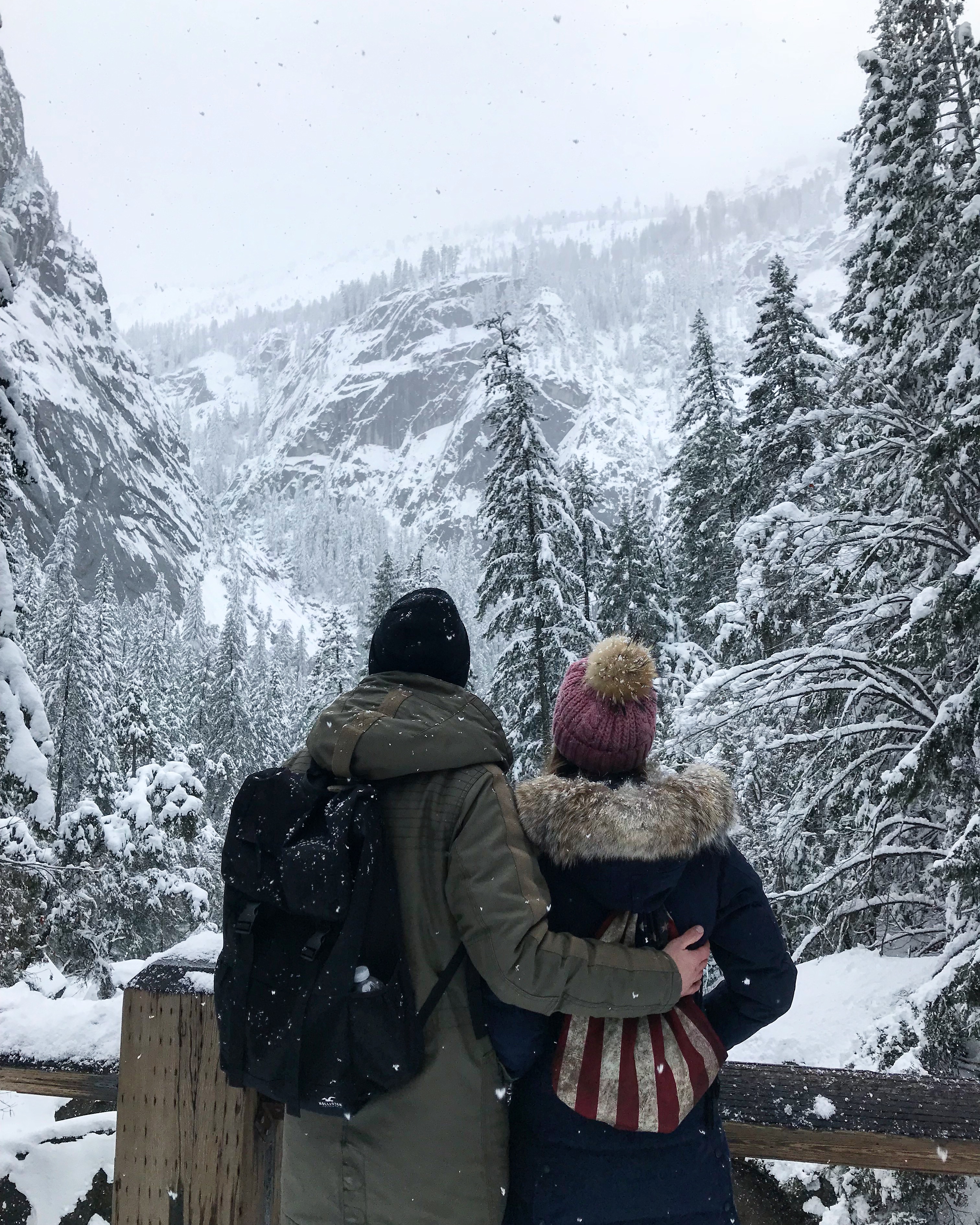 As soon as my travel buddies and I woke up in cute Mariposa, an original town close to Yosemite, we were ready for all the adventures: whether deep snow or tire chains, long hikes or difficult drives, rockslides or avalanches – we were ready! We just didn't know yet that we would get all of those… Are you ready to jump straight in together with us?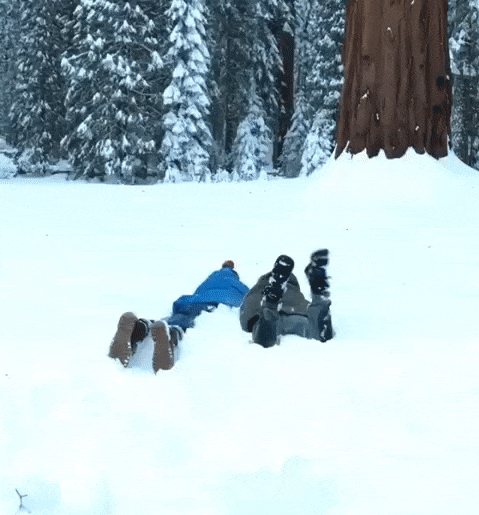 And so we began our exploration of a great valley with its strong granites, ancient giant sequoias, powerful glaciers, grand meadows and persistent wildlife, all of which bundled up together in the tranquility of the High Sierra. And there they were, the protagonists of Yosemite:
The Bridalveil Falls – with it's 188 meters in height one of the most prominent waterfalls in the Yosemite.
The Half Dome – a granite dome rising over 1,500 meters above Yosemite Valley and a great challenge to many hikers. (Definitely on my bucket list!)
El Capitan – Spanish for The Chief, a vertical rock formation that simply takes your breath away. This granite monolith extends over 900 meters from base to summit and is a popular location for BASE jumpers. (To my mum who reads this: Mum, don't worry, BASE jumping is NOT on my bucket list. Love you!)
And this is just to name a few.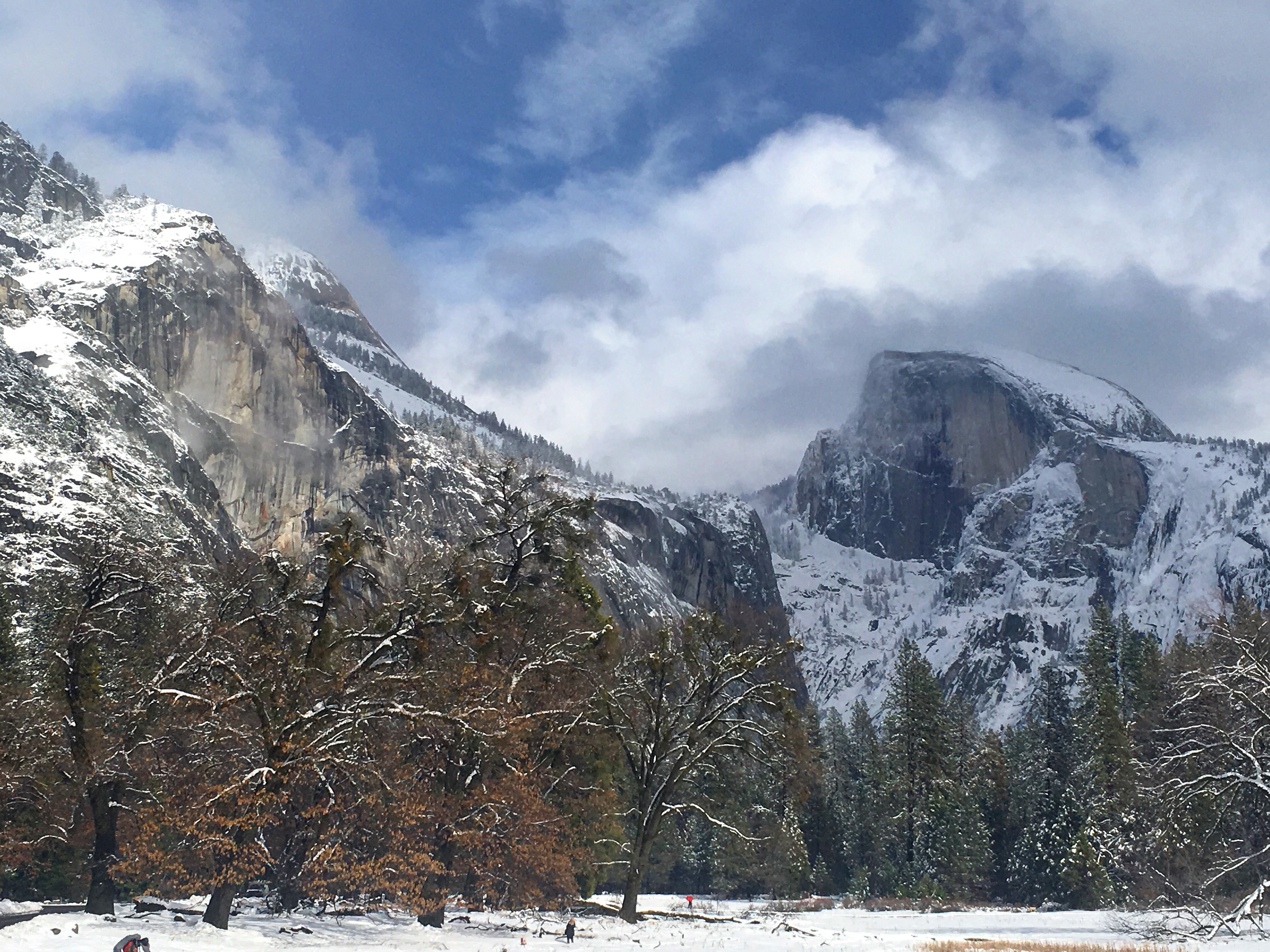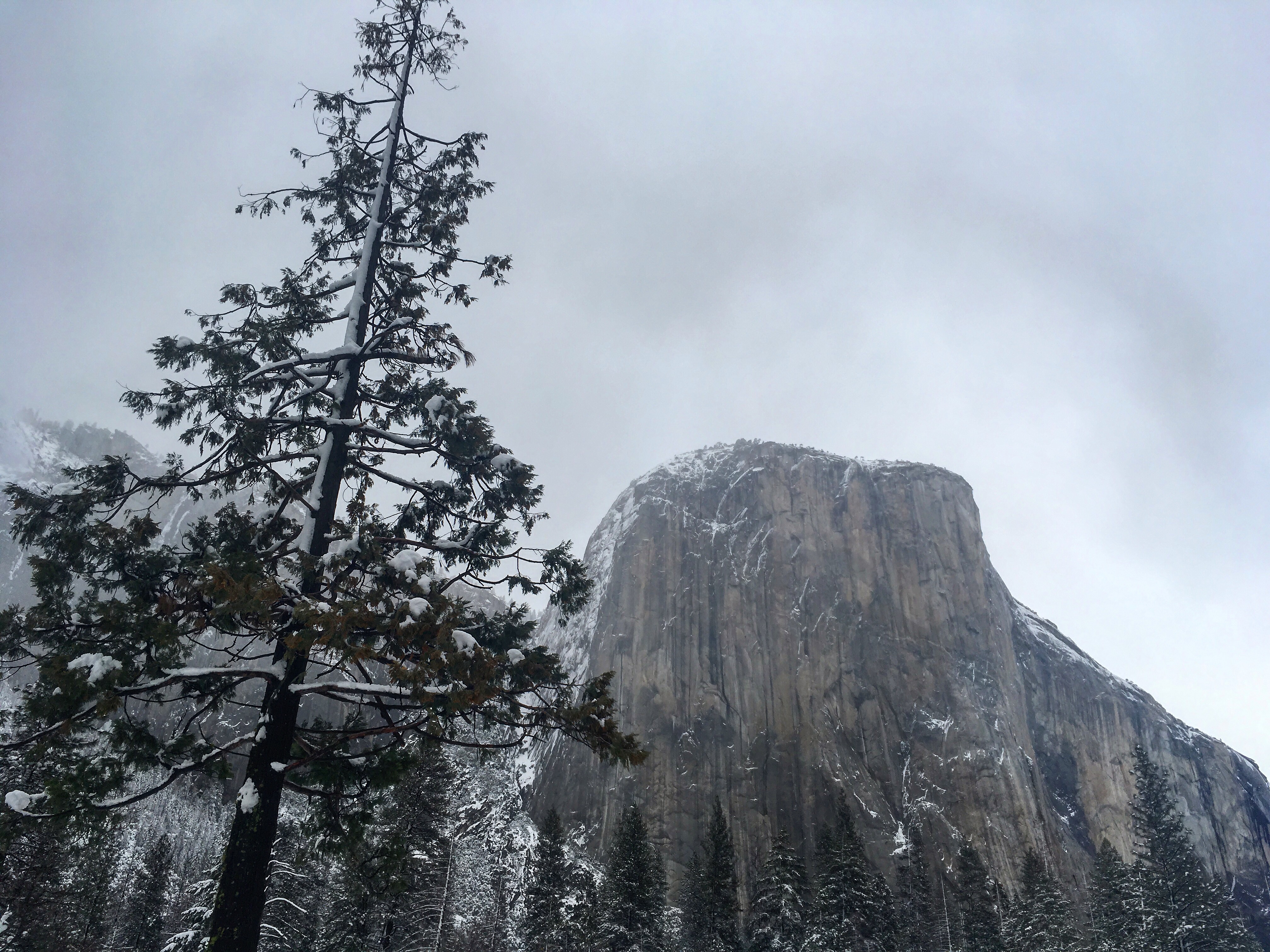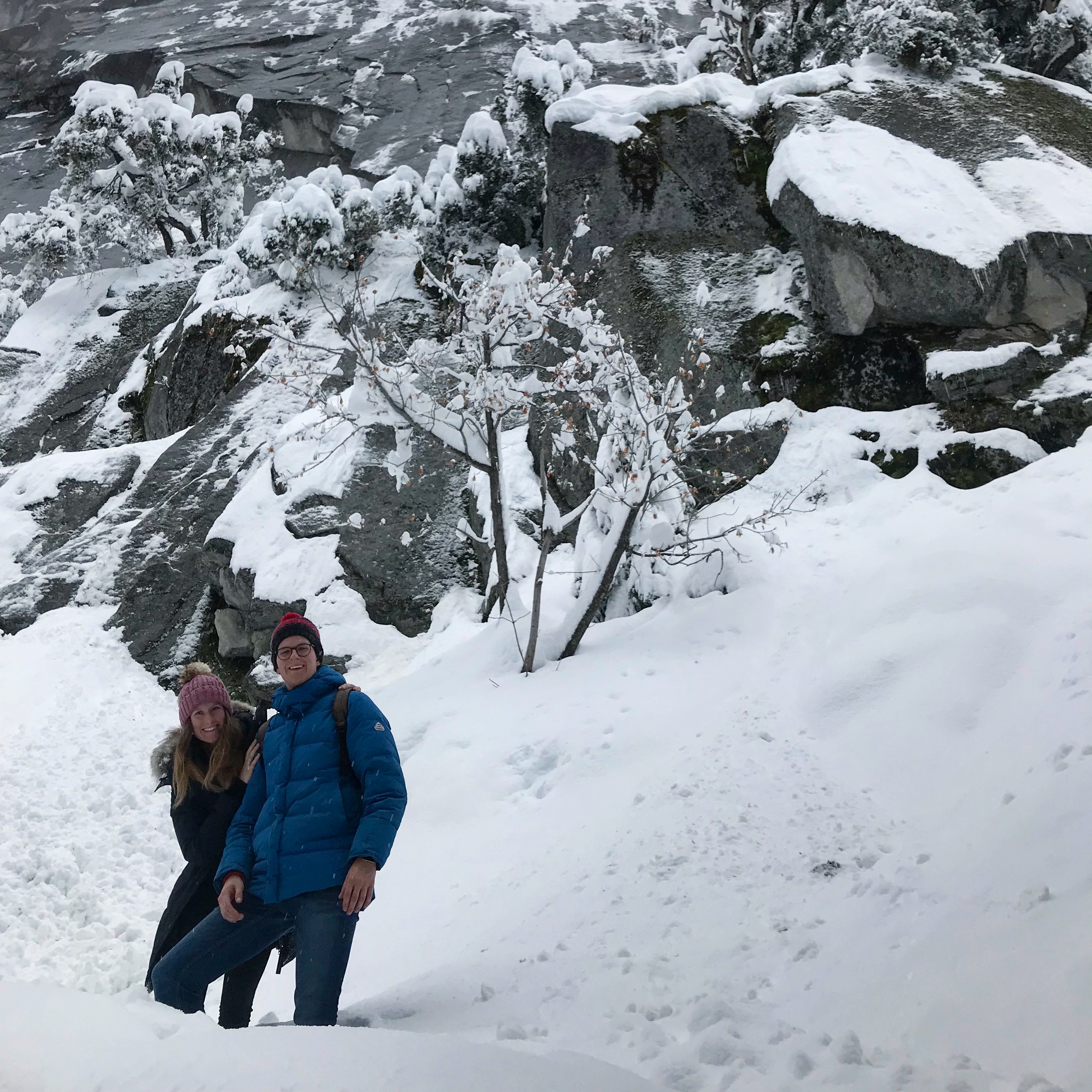 Do you want to know a fun fact? Sheep were once among the primary threats to Yosemite's natural landscape. Yes, sheep; those cute fluffy white animals! In 1870 around 15,000 sheep pastured in the Tuolumne Meadows alone, devastating the region's meadows and spreading infections that reduced the native bighorn sheep.
We couldn't wait to get out of the car and into that beautiful winter wonderland that surrounded us. After having stored our food in special bear-resistant food containers we started off to conquer the Vernal Falls. While there were some other hikers keeping us company at first, we pretty much ended up being completely on our own, hiking higher and higher up. Complete silence surrounding us – broken only by our occasional laughs, deep breath and snowball fights – we enjoyed this experience. It was still snowing, and the higher we got, the whiter everything became (if that was even possible). But how about I stop talking and let you see a few impressions for yourself?
We didn't make it to the top as we had an eye on the approaching darkness, but we were grateful for every step we made in that park and for every view we could take in. Those are days that leave me feeling blessed. Those are days I will remember for a long time. Leaving this place I know I will come back here. I don't know when, I don't know how, but I'll be back. <3 K.