Hello superheroes, are you rocking your week? I figured it has been some time since my last post but I'm pretty busy here. #BeAGrownUp #LookForAJob #WeddingPreparations Today, however, I have time and a story for you. How about a post about my very last travel, my very last road trip, my very last adventure on American soil during this year abroad. Are you ready for an East Coast road trip? Let's go!
Together with two other German guys we took a car in Chicago and headed off towards the East Coast. Good tunes and good vibes accompanied us along U.S. highways and through small American towns. After a short stay in Pittsburgh, Pennsylvania, we finally arrived at the Monongahela National Forest. (Yes, that's the actual name. It took me like ten times to finally read it right… there is something about that word that is giving me a hard time.) It's a national forest located in the Allegheny Mountains of eastern West Virginia, (Take me hooooome, country roooaaaaads, to the plaaaace,….) and around 75 tree species are found here.
The Seneca Rocks are beautifully visible above the forest and thus one of the best-known scenic attractions in West Virginia. The peak is inaccessible except by special rock climbing techniques. We, however, decided to make it as high as possible anyways by foot. A beautifully green landscape, rich flora, and fresh air shaped my memories from West Virginia before we continued our trip.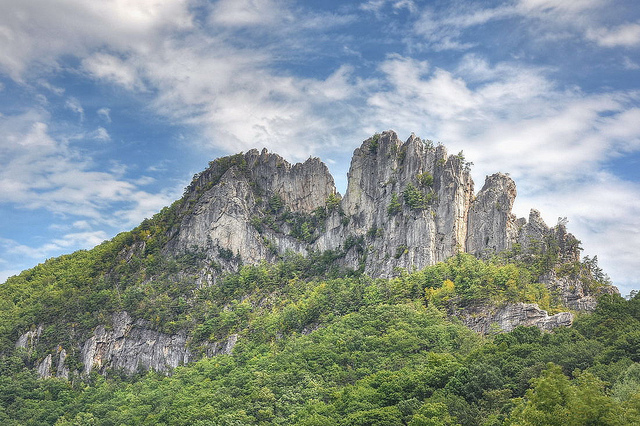 Next stop: Richmond, the capital of the Commonwealth of Virginia in the United States. During the American Civil War, Richmond served as the second and permanent capital of the Confederate States of America. (Movie tip: If you haven't yet, watch "Lincoln". It gives you a little overview about the Civil War, a war fought in the United States from 1861 to 1865 between the Northern States, wanting to abolish slavery, and the Southern States, wanting to keep it.)
It was time again to head even more East, and it was probably the most interesting place during this trip: Jamestown – the first permanent English settlement in the Americas. In Historic Jamestowne we first had a rendez-vous with a huge turtle that crossed the street in front of us. Huuuge! The story we got to hear from the guide at the Historic Jamestowne archeological site was not less impressive. All about the Powhatan People and the relationship between the English and the indigenous tribe, Pocahontas (and no, I was so wrong believing the Disney version…), mysterious deaths, business missions, murder, starvation and cannibalism. If you got time, look into that, it's really worth it!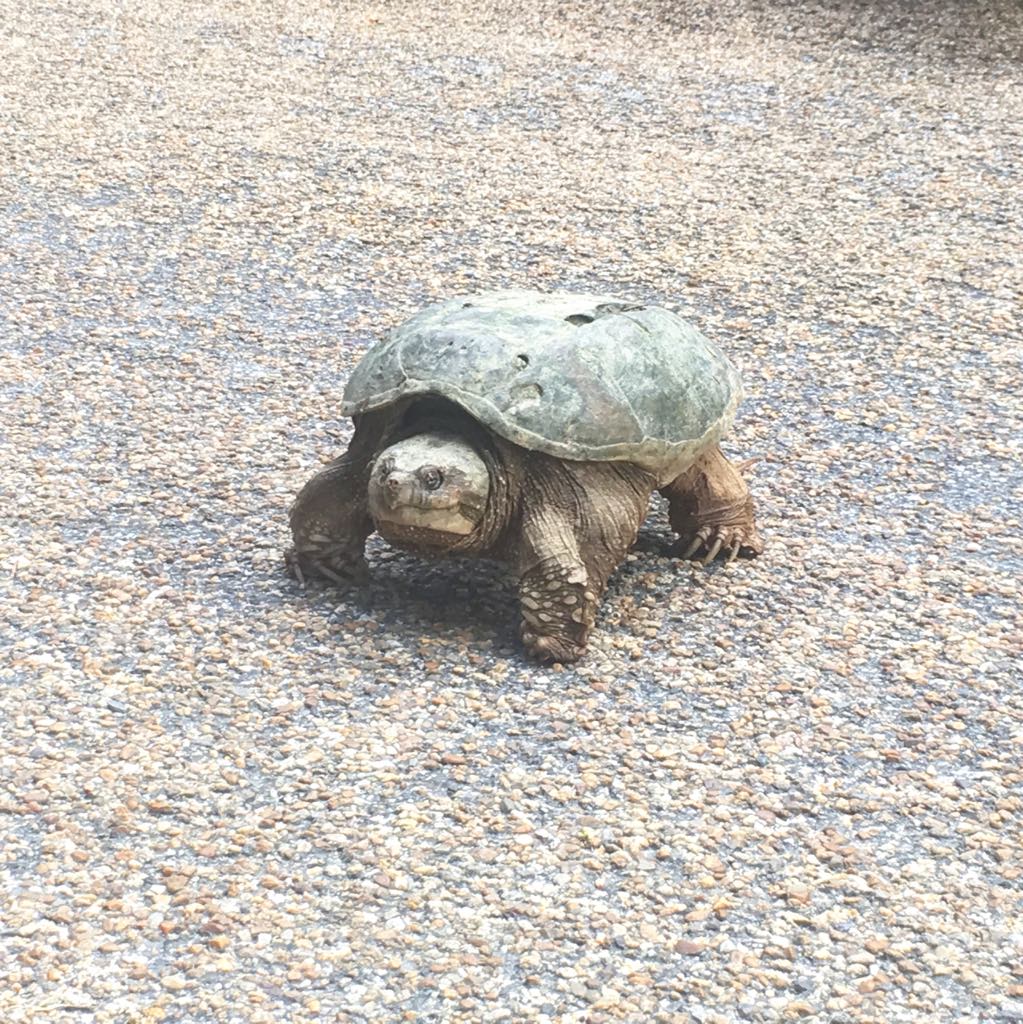 Have you ever heard of the Chesapeake Bay Bridge-Tunnel? No? Well, me neither, before my host Mom gave me the tip to go see it. And yes, you've read correctly: bridge-tunnel. It's a 23-mile (37 km) construction, half bridge, half tunnel, that connects Northampton County on the Delmarva Peninsula. It's so crazy driving the bridge and then heading suddenly straight under the water level down into a tunnel and then heading up again while ships are crossing above you. It remains one of only ten bridge-tunnel systems in the world.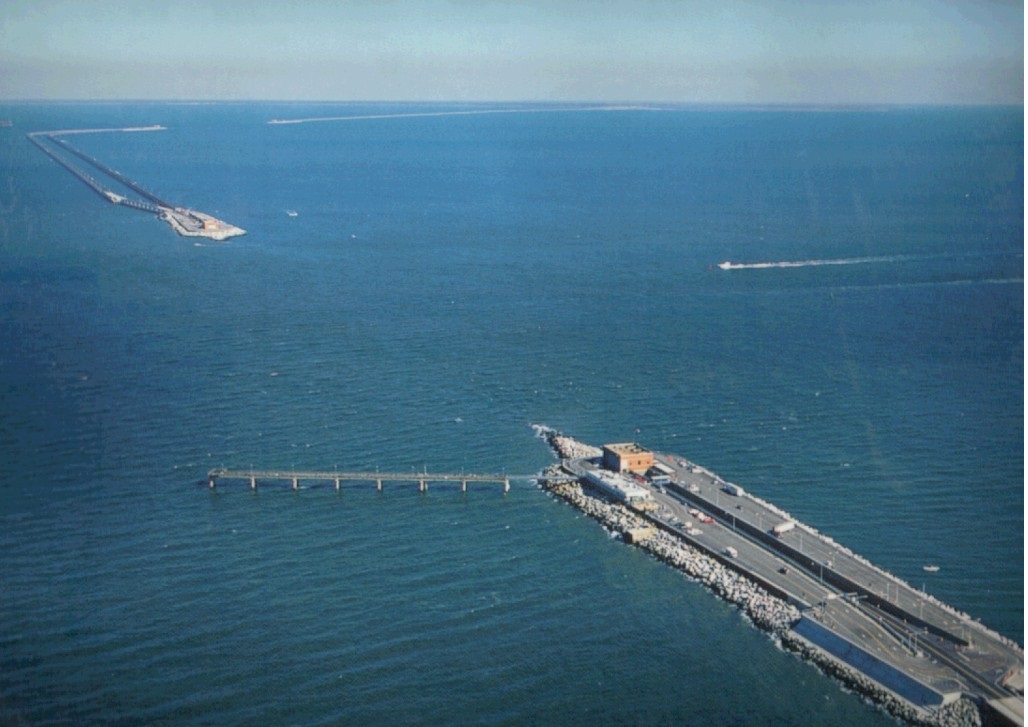 Last stop: Washington, D.C. – capital of the United States of America. Washington was named after George Washington, first President of the United States and Founding Father, and has a population of 6,131,977 people. This city is so so so different from all the other cities I got to see in the States, I cannot even explain. It's huge and vast but at the same time a lot more quite and clean. It definitely did not seem as crazy as New York City. Obviously, we visited all the main sights, monuments, and memorials – from the White House, over the World War II memorial, up to the Lincoln Memorial, and many more. Skip through the gallery at the bottom for some additional information 🙂
Although it was my last trip, there was so much happening that I'm still processing all the details. I remember that at this point I still couldn't believe that I'm leaving that life and am going back to Europe. It felt so surreal but that's a topic for another time. Smile, dance, live, dear friends, K.