I spent hours searching you. However, it took me only one second to fall in love with you. One glance and you had me enchanted with your sweet femininity. What I adored most about you, though, is your touch of edginess and the alluring contrasts of twinkle and matte. You were daring; different – different than anything I thought I wanted. You scared me but I wanted you all over me. We've been a perfect match – and a perfect fit.
***
Hello beautiful humans! I hope you're enjoying a wonderful wintertime. Here in Germany it almost seems as if spring is lurking just around the corner. The sun is shining, people are smiling; and there is another sparkling thing that enlightens my room at my parents' house: A wedding dress.
For the great majority of girls, a wedding dress is a very special piece of clothing. Often, a once-in-a-lifetime choice. Every bride-to-be spends a massive amount of time thinking about the dress she's going to wear for her marriage ceremony. How should it look like, what material should it be made of? Veil or no veil? White, ivory or even blush? Mermaid or princess? Will I be able to dance in it? Sit in it? Breath in it??!!!
#thinking #thinking #overthinking
I mean, if you think about it it's insane. We pay an exorbitant amount of money for a huge dress that is rarely entirely comfortable. Then, we're not even wearing it more than only for a day and night. #what?! Often, the shape and material prevent us from moving as we wish, and the walk to the toilet becomes a little obstacle. #truestory Finally, we have to worry about stains all the time. I mean, who came up with the idea to put a huge WHITE dress that costs a fortune in midst of hundreds of people surrounded by food and drinks?! #forreal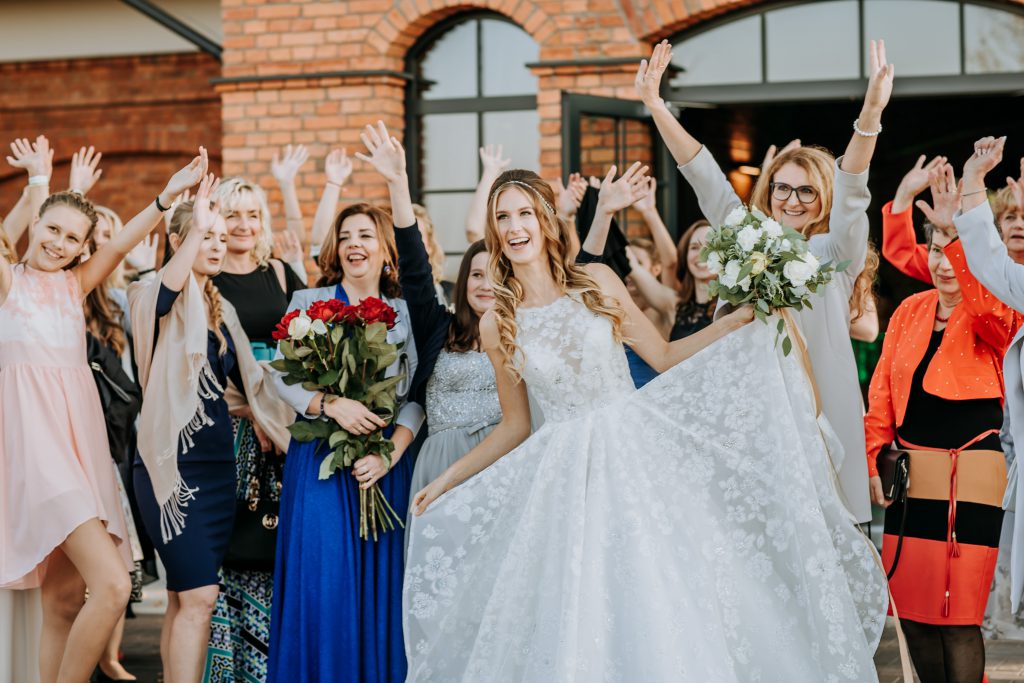 Girls, let's admit it, we are going kind of crazy on this one, don't we? We begin and end every day on Instagram looking for the newest trends, we collect Pinterest boards and process our discoveries in restless dreams. Millions of questions rush through the head and many hours of worrying pass by until a soon-to-be bride says yes to the dress. Still, when that moment comes it is really precious. That is what I wish for every bride to have. #grateful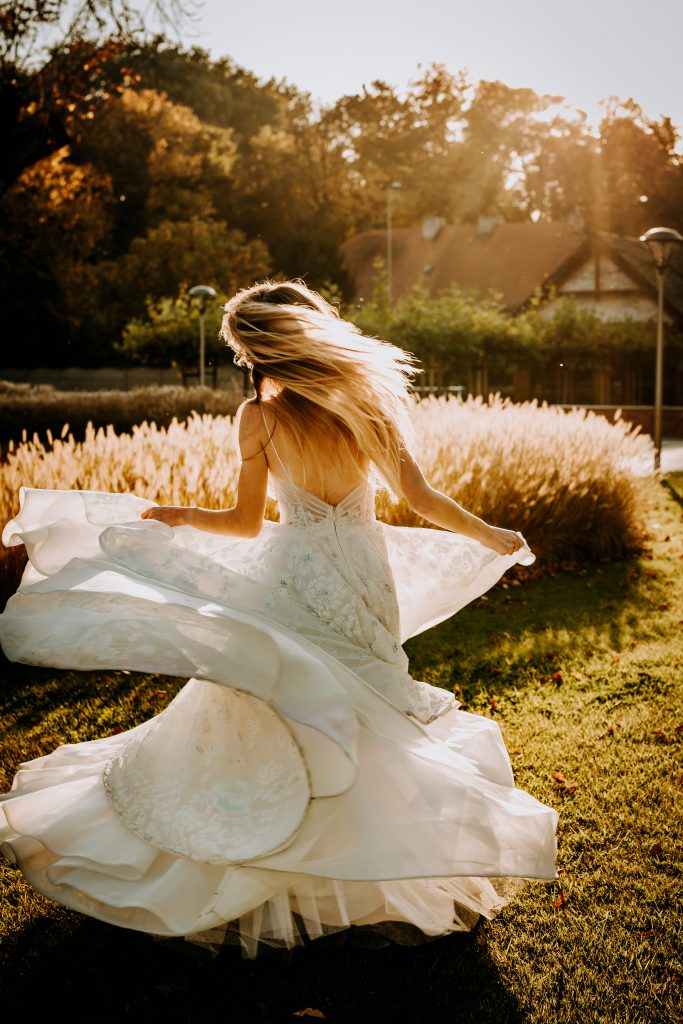 However, did any of you think about what happens with the dress AFTER the wedding?
Well, I never did. Not until the day I woke up for the very first time next to my husband and saw my dear wedding dress lying on the other side of the room. Still white, but not as white as before. Still graceful, but somewhat marked by the hours of dancing and million hugs. Still sparkling joy, but not the one that makes you jump and dance. Now, it was the kind of joy that makes you close your eyes and smile in peaceful harmony. That dress was full of stories, laughter and love. Inseparably joined with emotions and feelings, it was not a simple piece of clothing anymore. (I'm sure every ex-bride knows what I'm talking about, am I right wifeys? <3)
What I did NOT know back then was how much that dress would still have to endure. Apparently, dancing, sweating and eating was not enough to take in for that gown. Why not run around wild meadows with this multitude of layers? Why not lie on autumn leaves and enjoy the grass on your skin (and dress)? Finally, why not take some horses and bring it all to a whole different level? #lol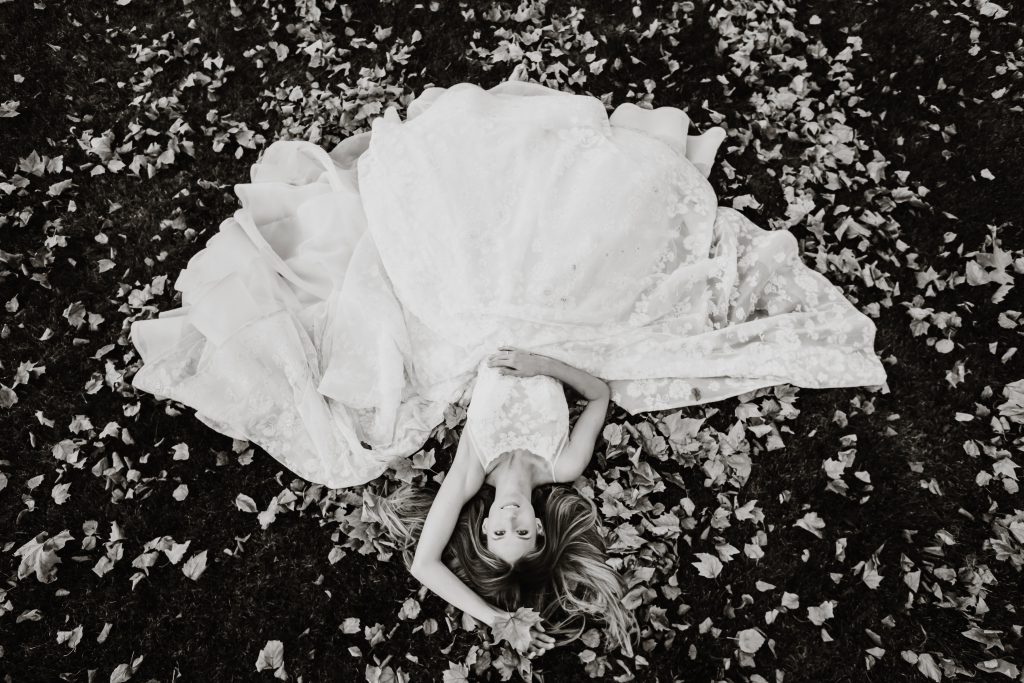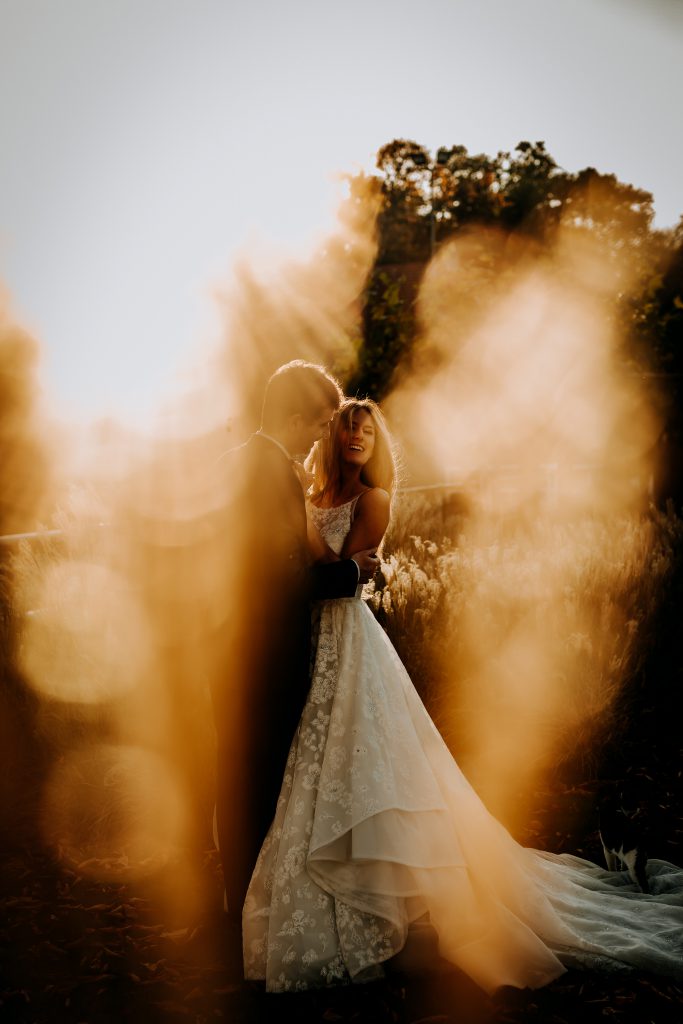 Wait, did she say 'horses'?!?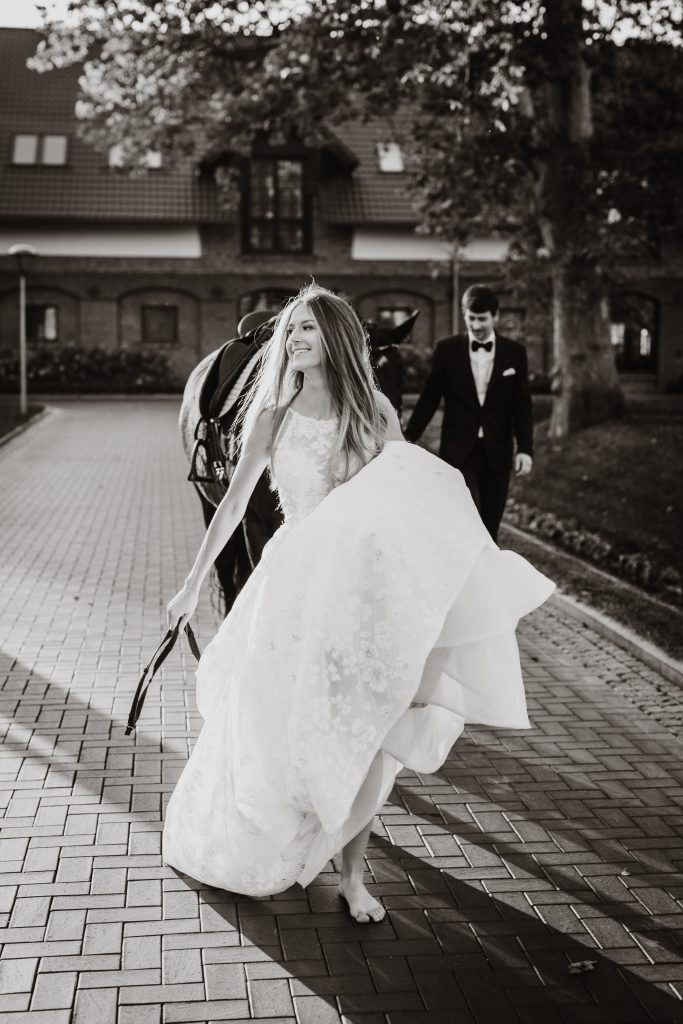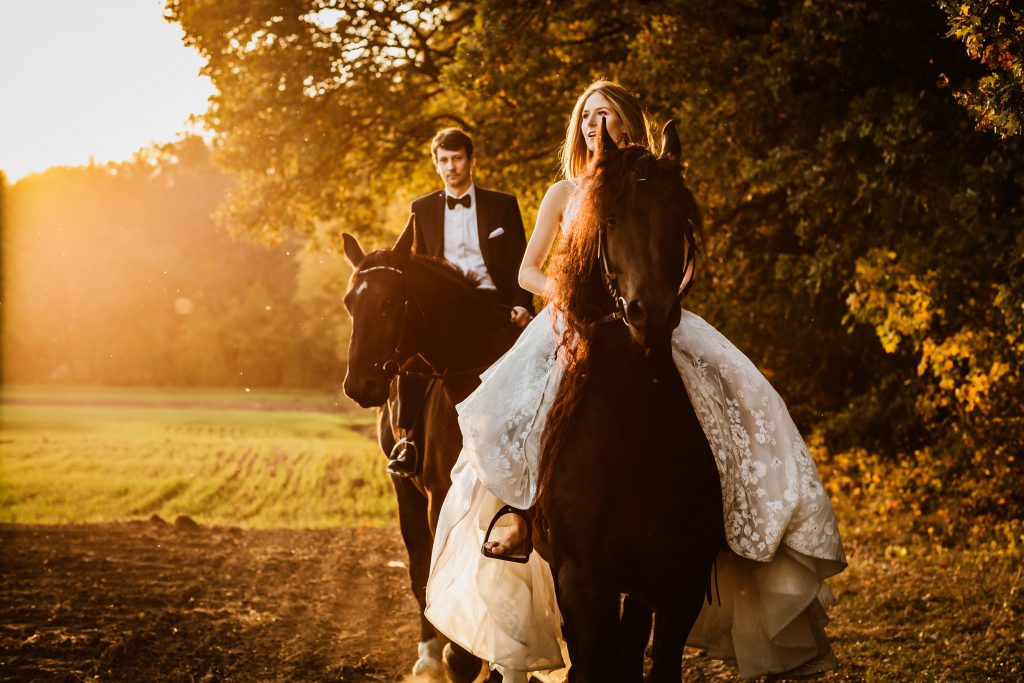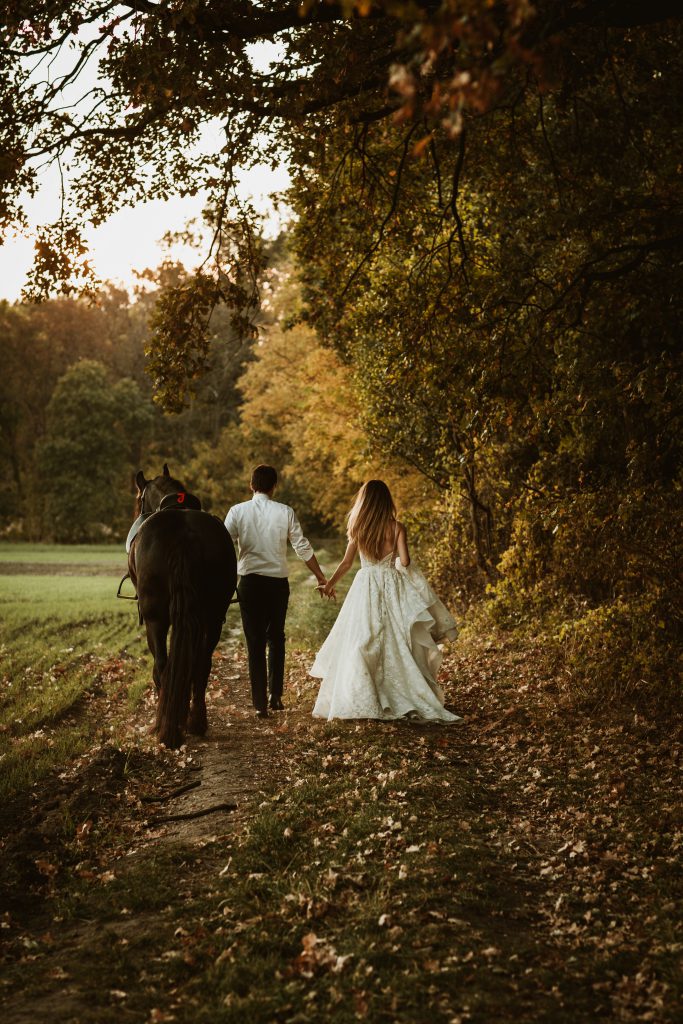 However, there was an aftermath to all this. My dress was dirty from being pulled around forests and meadows. It had a big green stain from where the horse tried to eat it. The train had a hole and the bottom got ripped up. #lifewithhorses #dancelover Although every crazy idea left some marks on that unique material, I do not regret a second of our adventure. Dear bride, remember:
It's not the dress that defines you. It's you who bring the dress alive.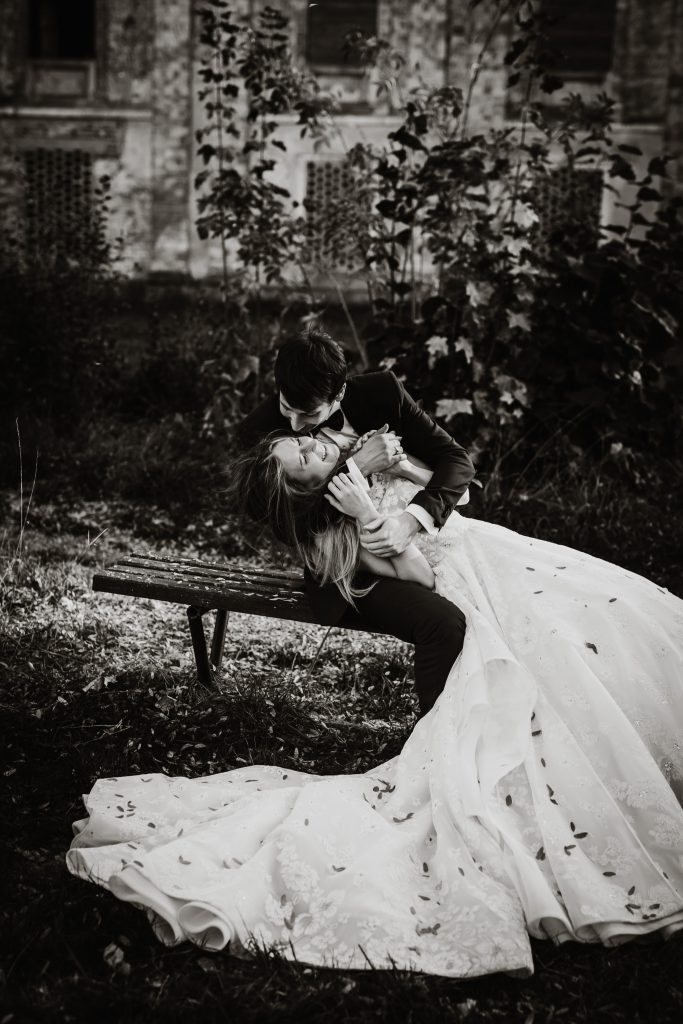 Still, I wanted to bring that beautiful bridal piece of art back to its former glory. I'll bring it to the dry cleaner, I thought. What could possibly go wrong, I thought. First, it wasn't as easy to find someone competent to entrust with my gown. Apparently my dress belongs to the 'tricky' kind of dress, which resulted in cleaners being too scared to touch it.
Then, a cleaning technique had to be found, which would not destroy the dress even more. Yes, some cleaning methods will bring more destruction to your dress than horses, cats and grass combined. Temperature, mechanical movement and chemicals are important factors to consider!
Finally, after weeks of searching I found a great place, paid a lot of money (oh yes, cleaning your wedding dress costs a small fortune), and waited anxiously for a few weeks. Luckily, there it is now, in its full splendour; quietly relaxing back at my place. What that poor dress still doesn't know, though, is that there are some adventures yet to come… I'll keep you updated!
Sparkle and shine dear friends. And don't forget to make the best out of today!
Love, K.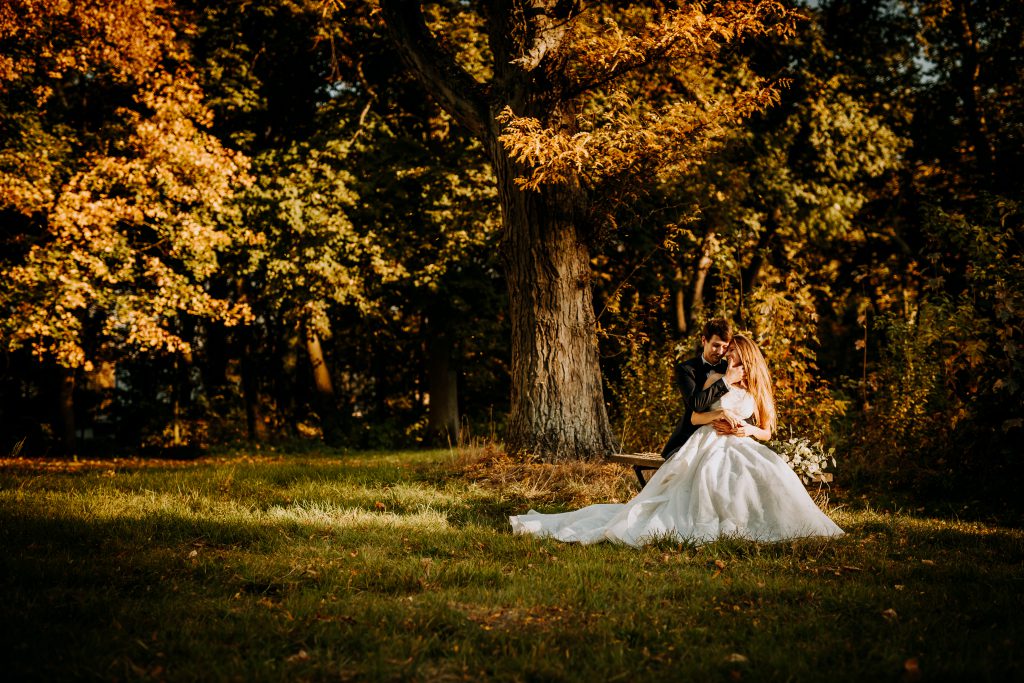 Photo Credit: Thank you, again, to Perfect View Photo&MUA for those amazing pictures. You captured those instants that are dear to our hearts. A gorgeous memory!