Hi guys! Wow, it's incredible how time flies by… again, a week is over. And here I am, giving you a short update about my life in the US. This week, I focused on a part in my life that I have forgotten about since I've crossed the Atlantic Ocean. I was a traveller, explorer, a friend, a roommate. I found my place as coworker, teacher and employee. I am thinking about my roles as a daughter, sister, and fiancée, as the people I love now live on the other side of the globe. However, I was not paying attention to something else I am; to another part of myself: to be a student.
So. As you know I am a graduate student at Illinois State University, and as such I am enrolled into master's classes in the language department. In order to stay in the US on a student's visa, a student has to be fully enrolled into classes at university, which makes 12 credit hours for undergraduate students or 9 credit hours for graduate students.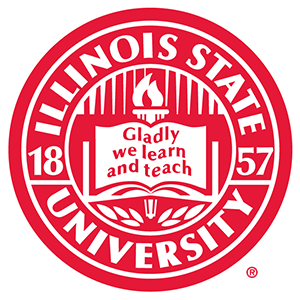 I got to know new professors, am listening to subjects I've never dealt with at my home university, and am confronted with challenging projects (as for instance presenting a creative performance piece or writing a conference paper). I am also taking a class on Foreign Language Teaching Methodologies, which helps me to better prepare my German lessons. After having observed the situation, I can definitely say that the workload here is intense, meaning that homework, assignments and additional work for classes are much more time consuming than those I know from back home. But I am doing my best and want to profit also intellectually as much as possible from my stay here at ISU.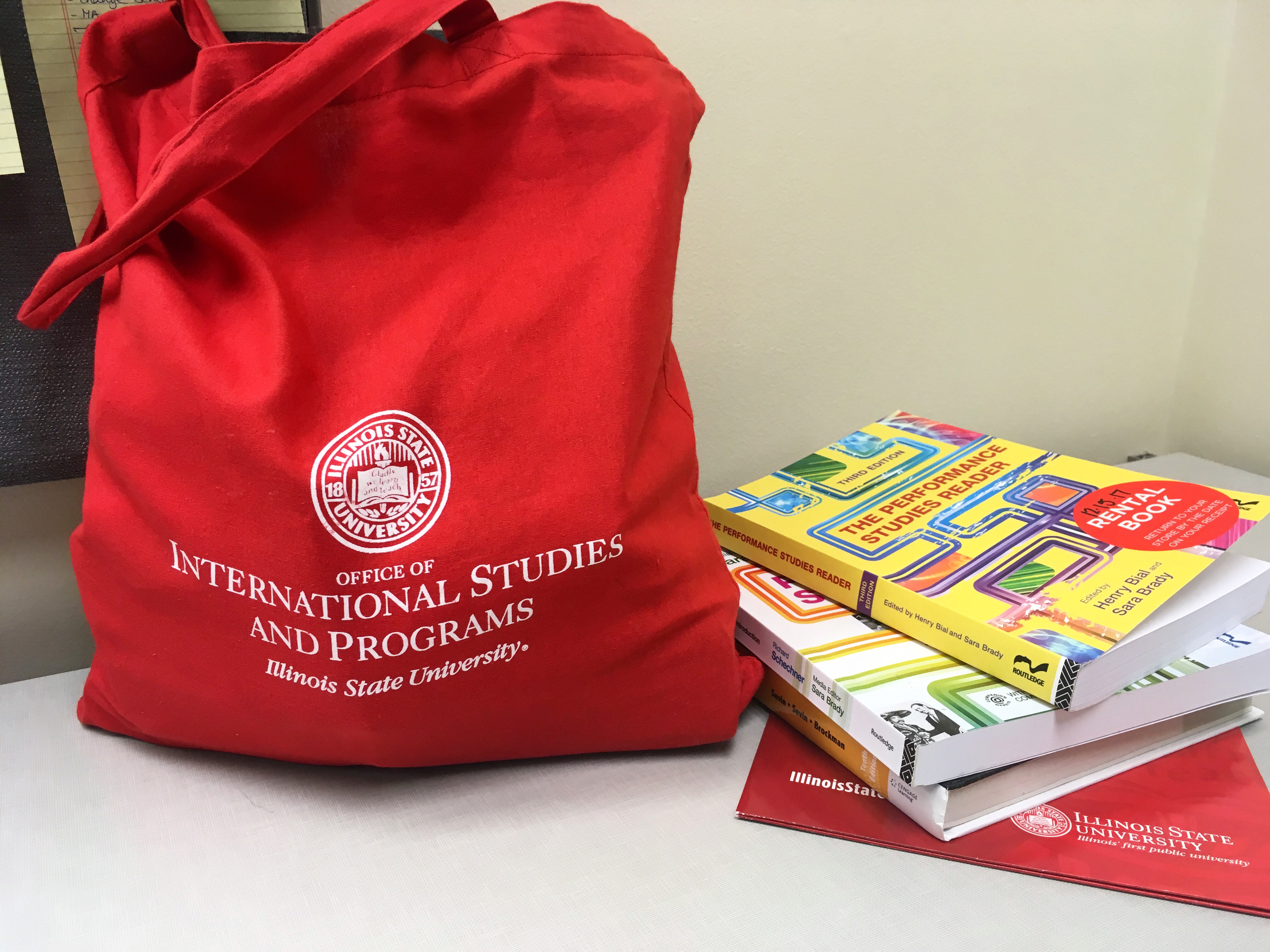 But. I am also a Master's student at University of Paderborn, and currently working on my Master's thesis in American Literary Studies. Well, and guess what? That thesis does not write itself. Unfortunately. That's why I try to motivate myself to sit down in midst of all the exciting things happening around me and try to focus on that one last project. It is not easy though… distractions are everywhere!
One distraction, but definitely a must-go for every new ISU student, was the ISU festival, which took place this week. Here, freshmen and other transfer students can meet representatives of student organizations, sports clubs, sororities and fraternities, social workers, religions or any other kind of associations linked to young people in order to get involved in campus life. Next to the informative side, the ISU festival is full of attractions, funny games and free candy. It took me several hours to stroll around the Quad listening to people and checking out all the possibilities. I wanted to try out everything! Finally, I signed up with a few groups and I am pretty excited to see how it goes. You want to know what I am about to get myself into? I will keep you updated. Promise! ☺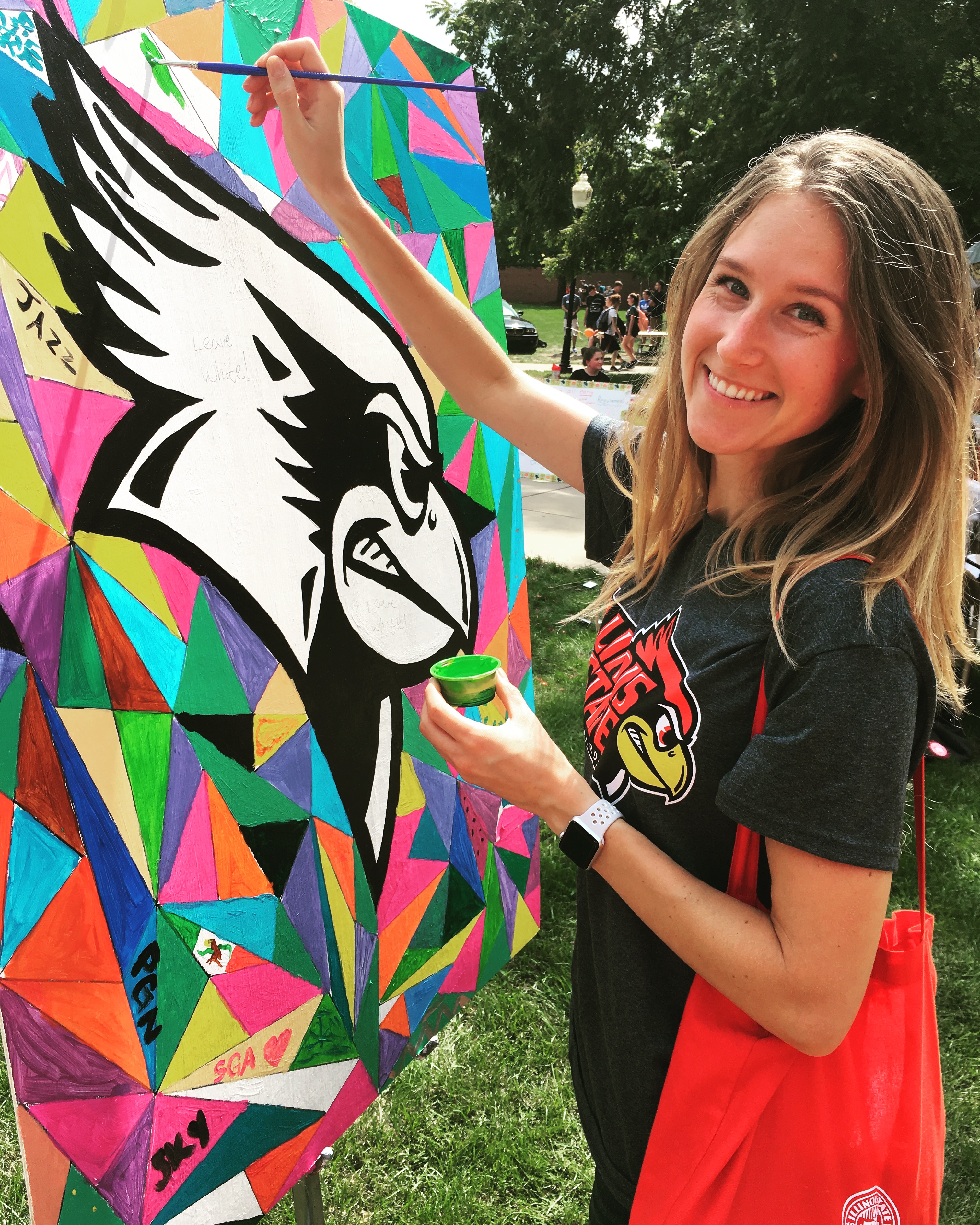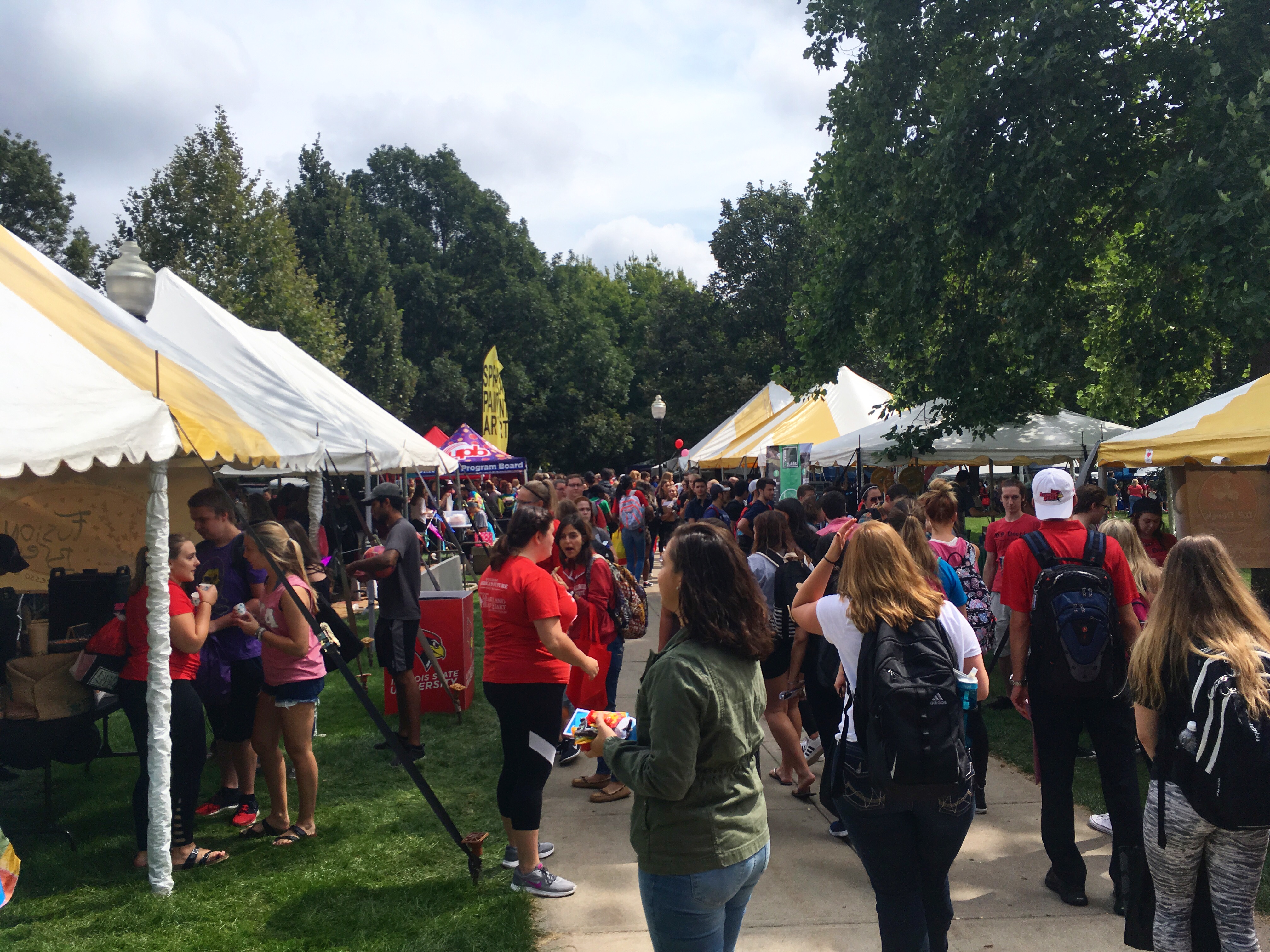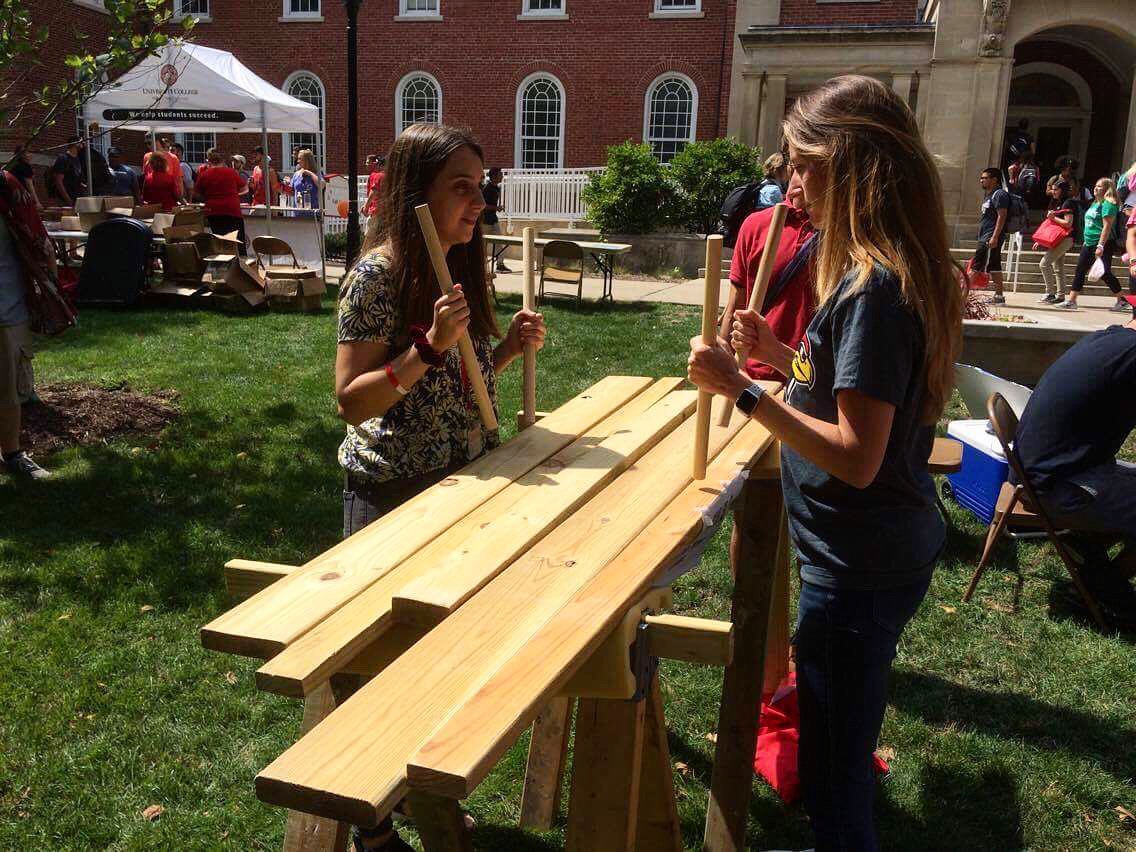 What else about life in the US? Although I am feeling a little more home every day, there are still things around me that make me laugh, wonder or both. For instance, bikes do not have a bell, so there is no other way to signal you are coming from behind than shout and scream. Wouldn't a bell be so much easier…?
The food. Just to mention a few things: I miss good cheese, delicious German bread and proper coffee. Then: everything is twice as sweet, or twice as fatty as in Europe. Even branded products we also have in Europe contain more sugar. And I thought a Coke would taste the same in every country… Also, fast food is by far the cheapest and easiest food to get, whereas vegetables and fruits are incredibly expensive. Unfortunately, you can clearly see the consequences of such nutritional values when looking at people in the street…
Generally, there are many small things that are slightly different and look weird to me. Door handles, locks, license plates, traffic lights, water taps, … or simply those buttons to cross the street. All of that makes every day so much more exciting and I love to discover more of that!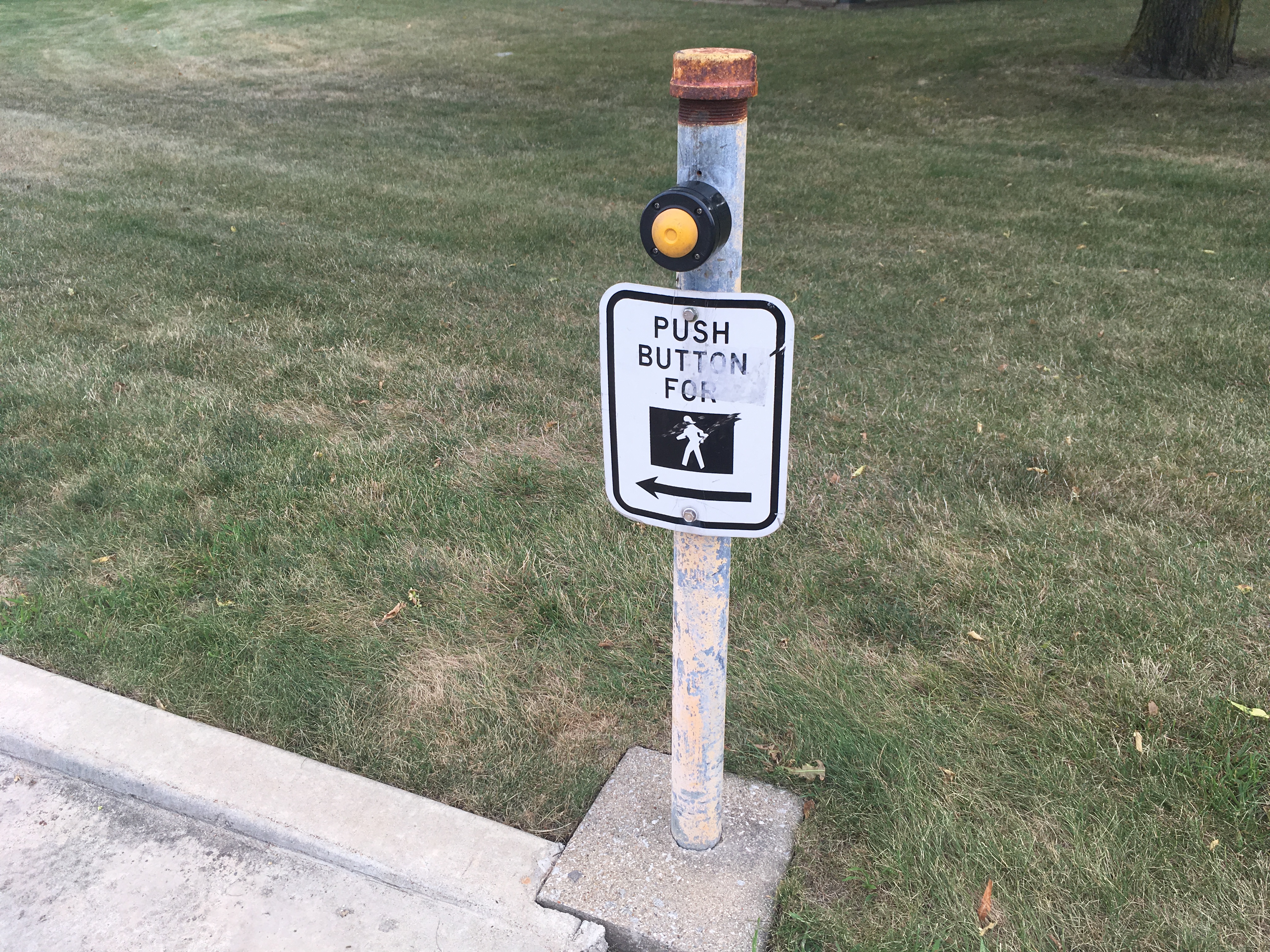 Last but not least, you might wonder why this week's post got online so late. I know, I have always had problems with punctuality, and I sincerely apologize for my bad organization, but this time I have a better excuse. Travel. On Monday was Labor Day, so I decided to use the long weekend (wonderfully ignoring the pile of books I need to read, the tests I need to grade, the assignments I need to write, ….) and set off on my first travel adventure on American ground. Keep your eyes open for special posts to learn more about the America I discover step by step. Here is a little sneaky peak, though: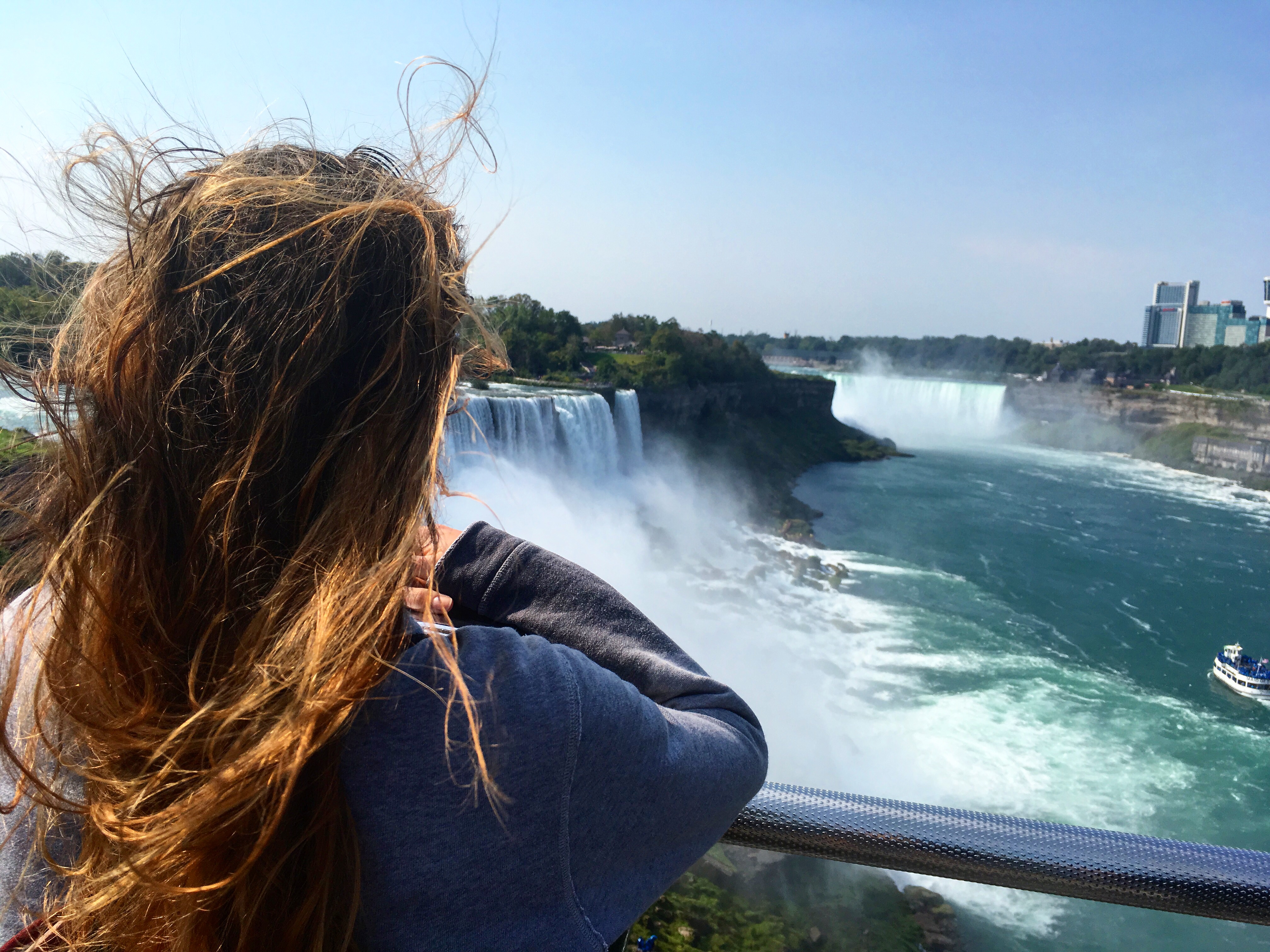 Until then, have a great week and don't forget to smile! K.