Hi, it's me again, and today you will be served a special post. I am super excited to hereby officially announce a new category on this blog: Travel. Those of you who know me well know that I'm often found somewhere out of the country rather than in, constantly exploring the globe in search of adventure, challenge and beauty. In German we have a beautiful word, which describes that longing to set off again: Fernweh. And on Labor Weekend there I was, living in cute, small Bloomington-Normal, Illinois, deciding that it's time to discover more of the country I now live in. And I did.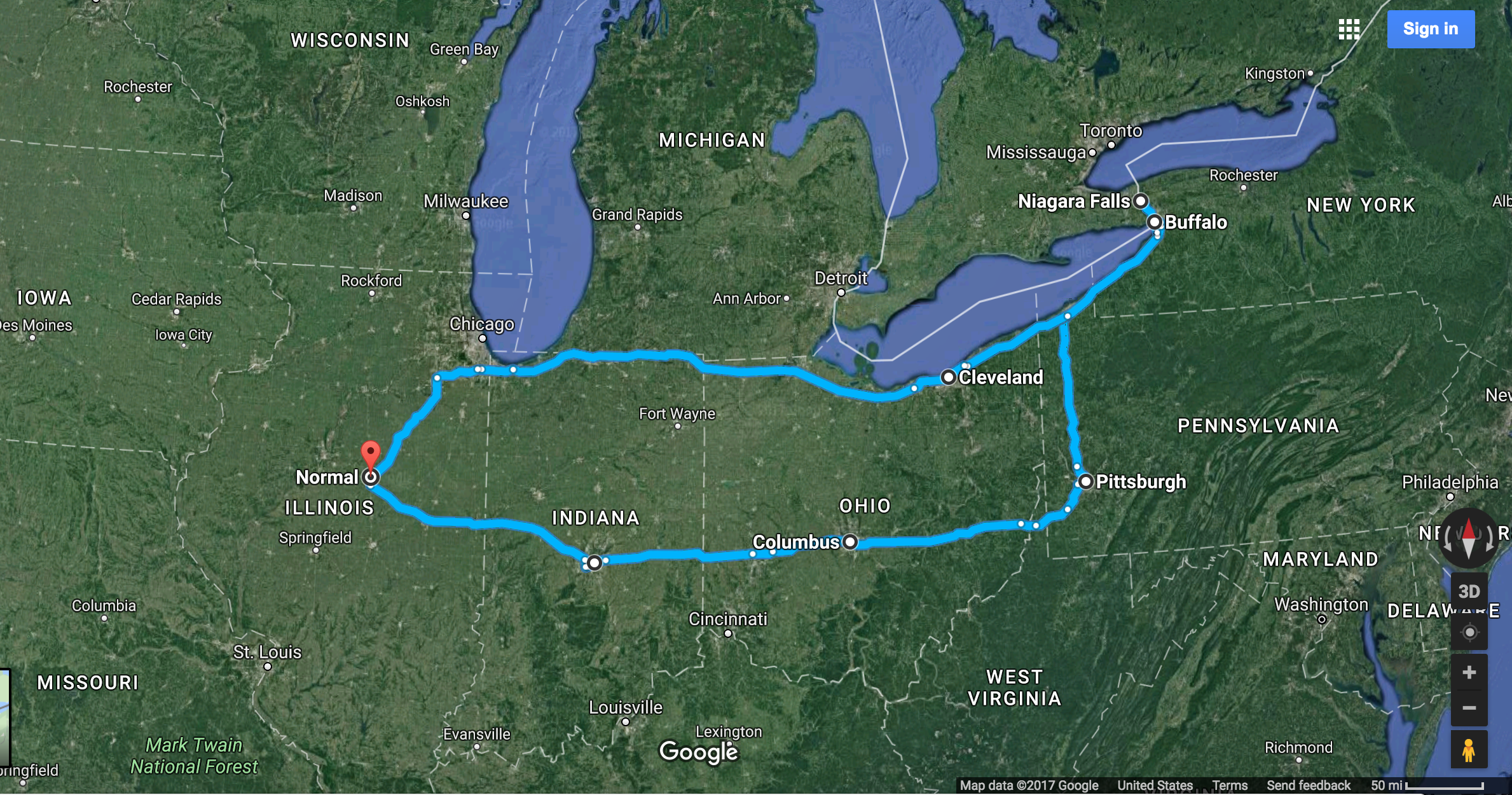 Together with seven other ISU students, we rented two cars and went on a roadtrip making around 1,500 miles (around 2,500 km) in four days. We prepared for the distance and signed up two drivers per car in order to allow constant driver switching and safe travels. I was one of the drivers, and let me tell you, that on its own was an incredible experience already! So, first of all, it is simply amazing for how many miles streets are simply going straight without anything on the left and right. I am starting to realize how huge this country is, and how urbanized Germany is in contrast to the US… Also, Americans don't use the metric system (why??), which means that everything is given in miles, whether it is distance or speed. So I was pretty surprised at first when I saw speed limit signs showing 20, which would be super slow in km/h, but made perfectly sense in mph. Also, you are not allowed to drive over 70 mph on most of the interstates, which for German drivers tends to be a little frustrating, especially on those looooong straight roads. Then, you can pass on the right in most states, which makes driving even weirder.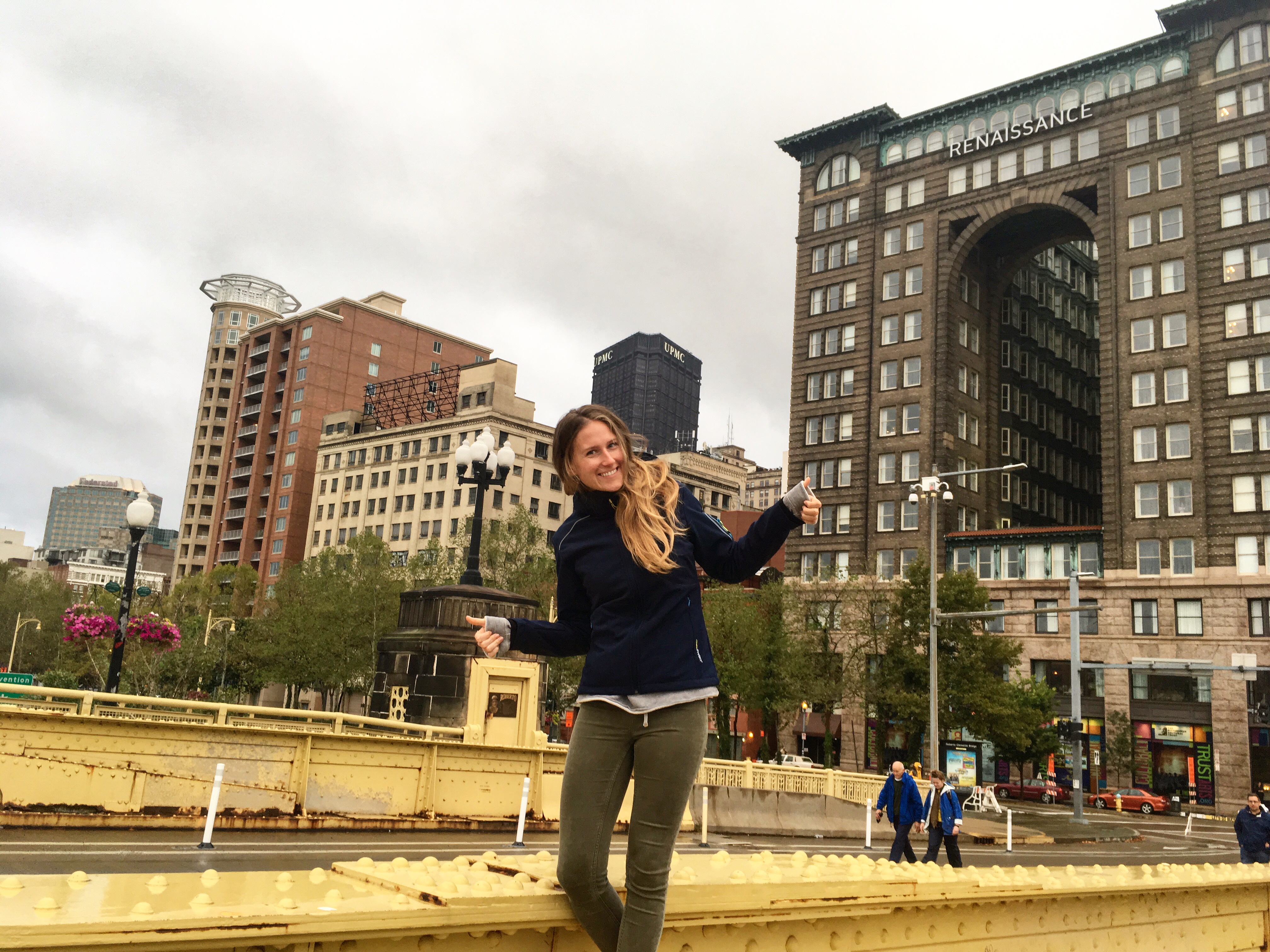 After a first stop in Indianapolis, Indiana, with its horse carriages and sax players on the street, we headed further East towards Columbus, Ohio, where we visited the German Village. Suddenly, I experienced a totally different US, the one from movies and postcards. Whereas Normal, Illinois, is a university town, cute but small, with rather low buildings, all the other cities we visited during this weekend were full of huge skyscrapers and big streets.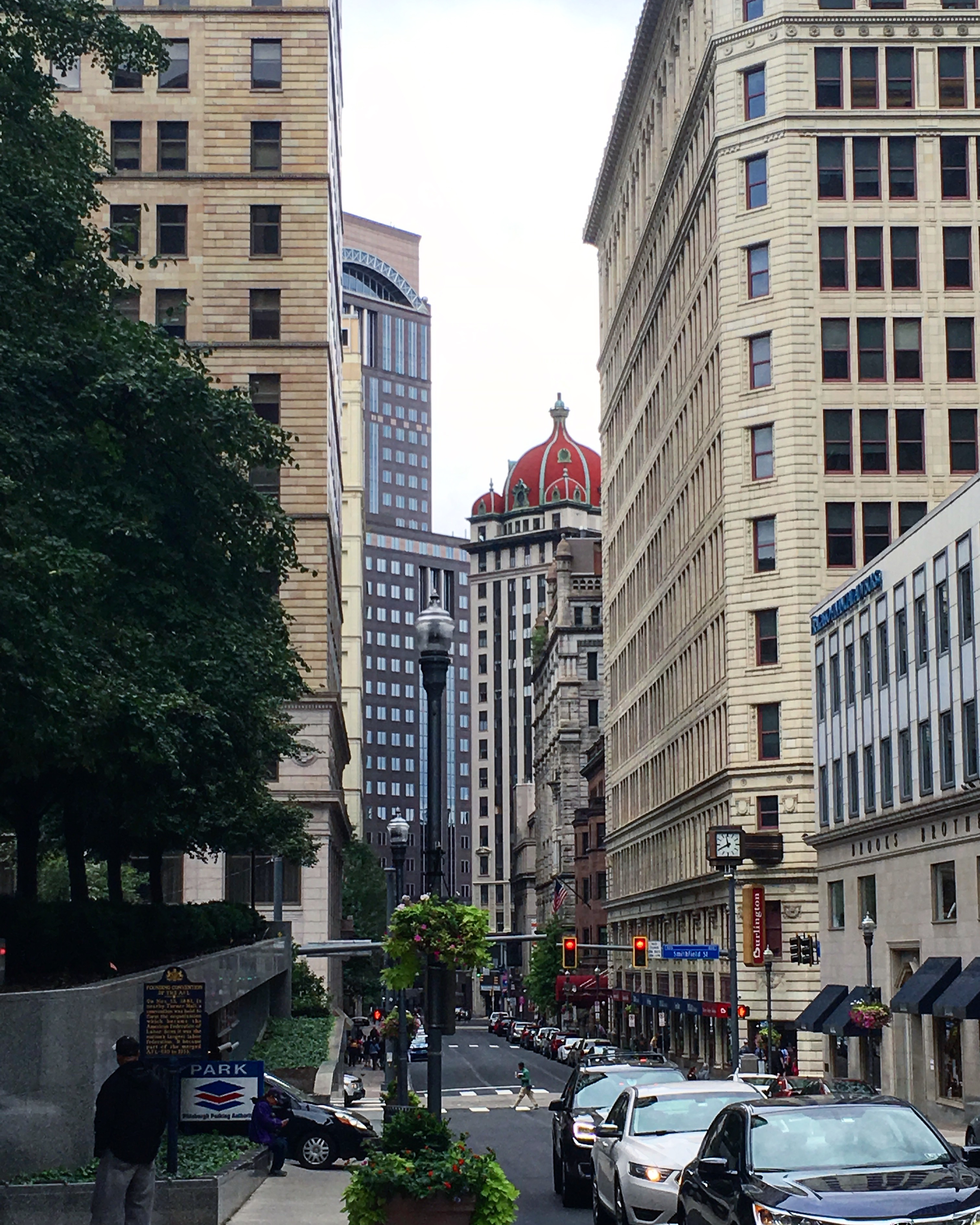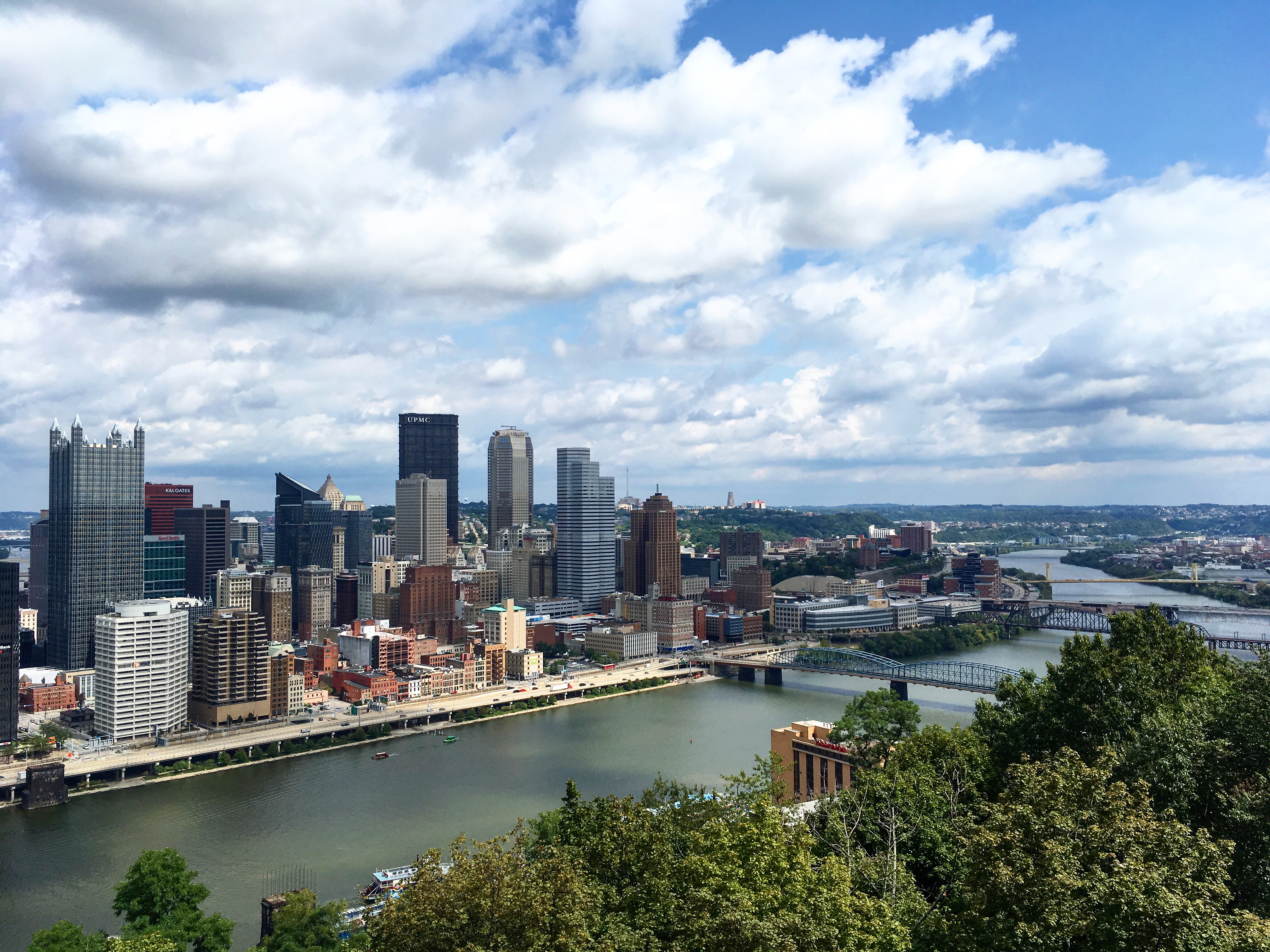 After an incredibly poor breakfast and some sightseeing in the rain, our next stop was Pittsburgh, Pennsylvania. Driving straight for several hours ahead, without seeing anything but fields and bushes on the right and left, I immediately reconsidered my understanding of distance. In Germany, we drive approximately around an hour to get to the next big city. Here, I've heard people say: "Oh yeah, it's like an eight hours drive. It's not far." It's not far?! xD
Finally, we arrived at our next destination on time, as we had tickets for our first Baseball game! The Pittsburgh Pirates played against the Cincinnati Reds in the PNC Park, located along the shore of the Allegheny River and offering a view on the downtown skyline and riverfront. It took us some time to fully understand the rules of that sport, and I have to admit it was fun!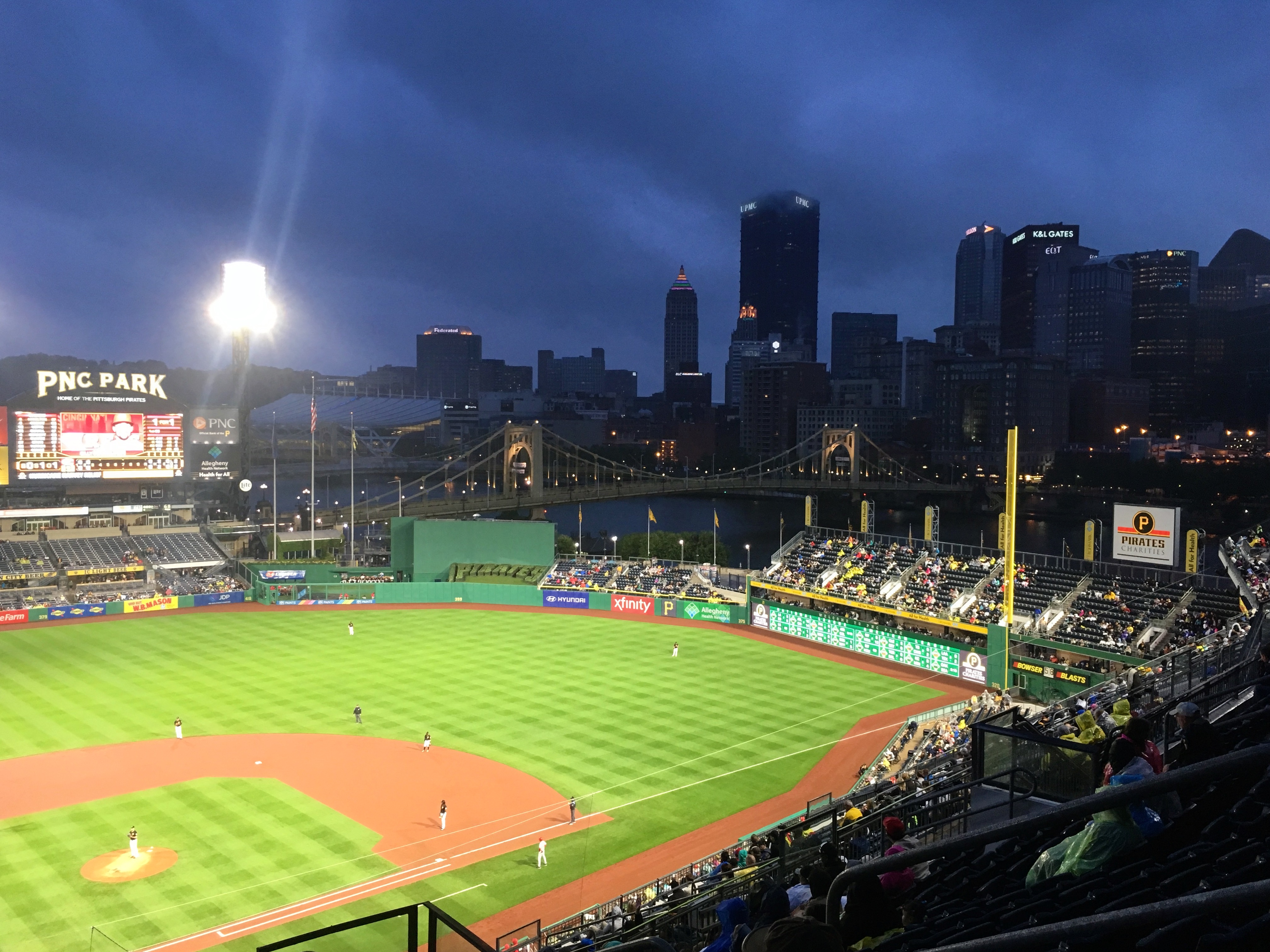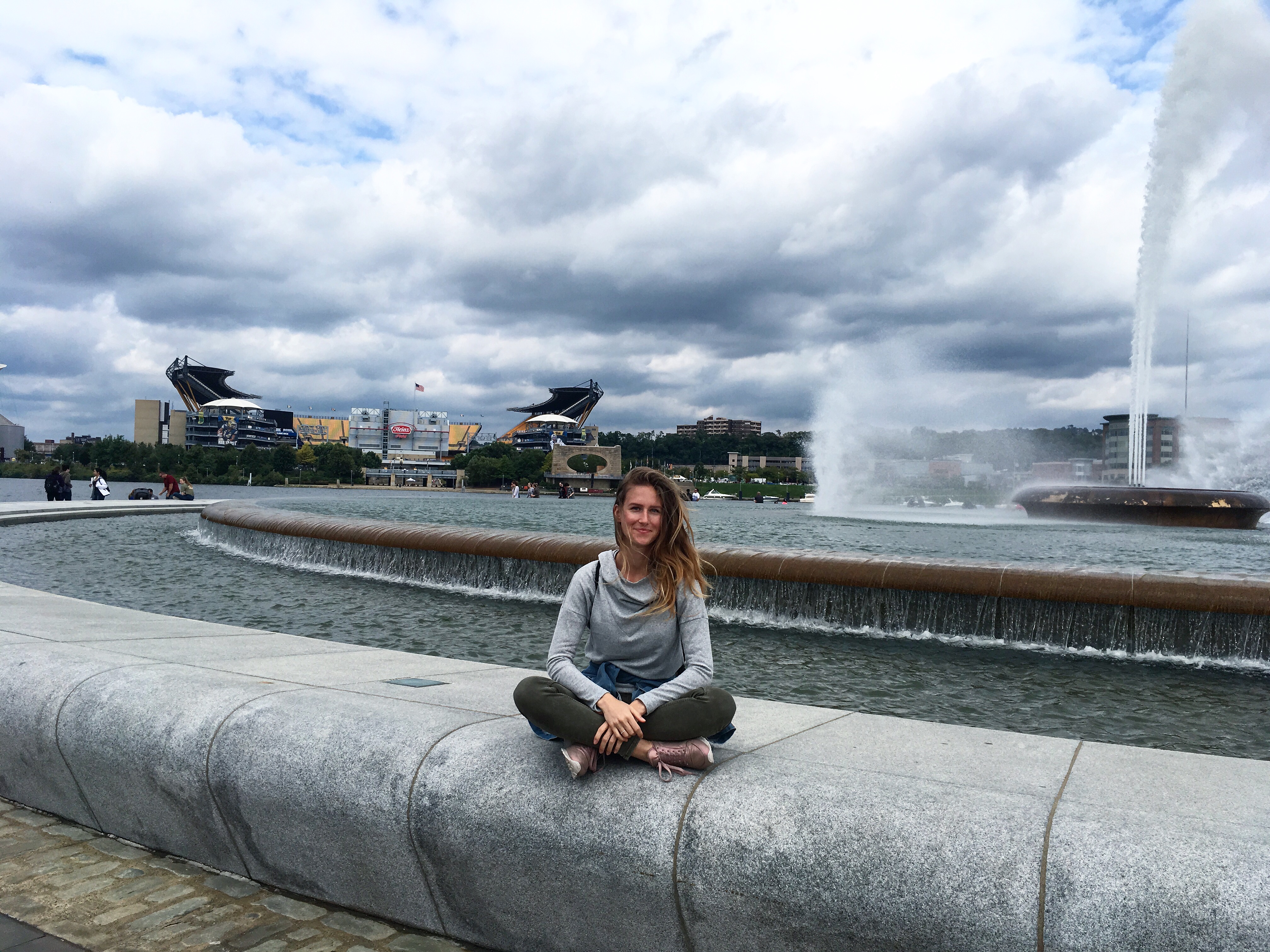 The next day, Pittsburgh welcomed us with beautiful sunshine, and we were sad to leave a city in which we had so much fun. However, the most exciting attraction was still to come: the Niagara Falls! After a short stop in Buffalo, New York, where some ships of the US Navy were in the dock, we finally made it to the border with Canada to see the falls. We couldn't wait until the next day, so we decided to go and see that geological wonder I was dreaming about for so long that night already.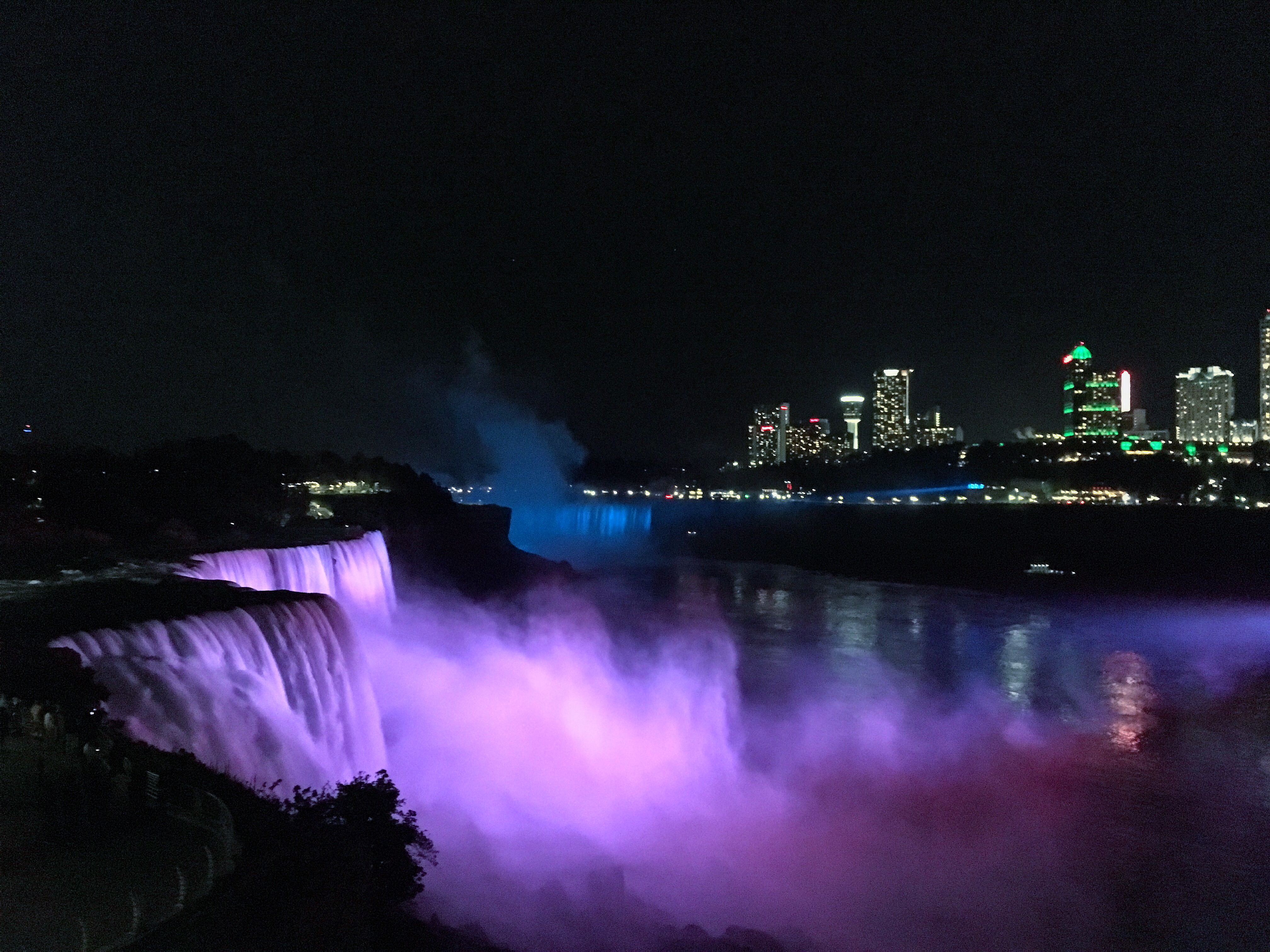 Believe me, that place is incredible. Estimated to be 12,000 years old, Niagara Falls water stems from the upper Great Lakes and consists of three waterfalls on the Niagara River, which marks the border between the state New York and Ontario, Canada. The American Falls and Bridal Veil Falls are located on the American side of the border and the Horseshoe Falls on the Canadian side. 3,160 tons of water flows over Niagara Falls every second, which makes it the falls with the largest volume of water traveling through it in the world. Today, that amount is controlled by the Canadian and American governments not only to slow erosion, but also to provide power for the US and Canada, making Niagara Falls the largest source of electric power in the world.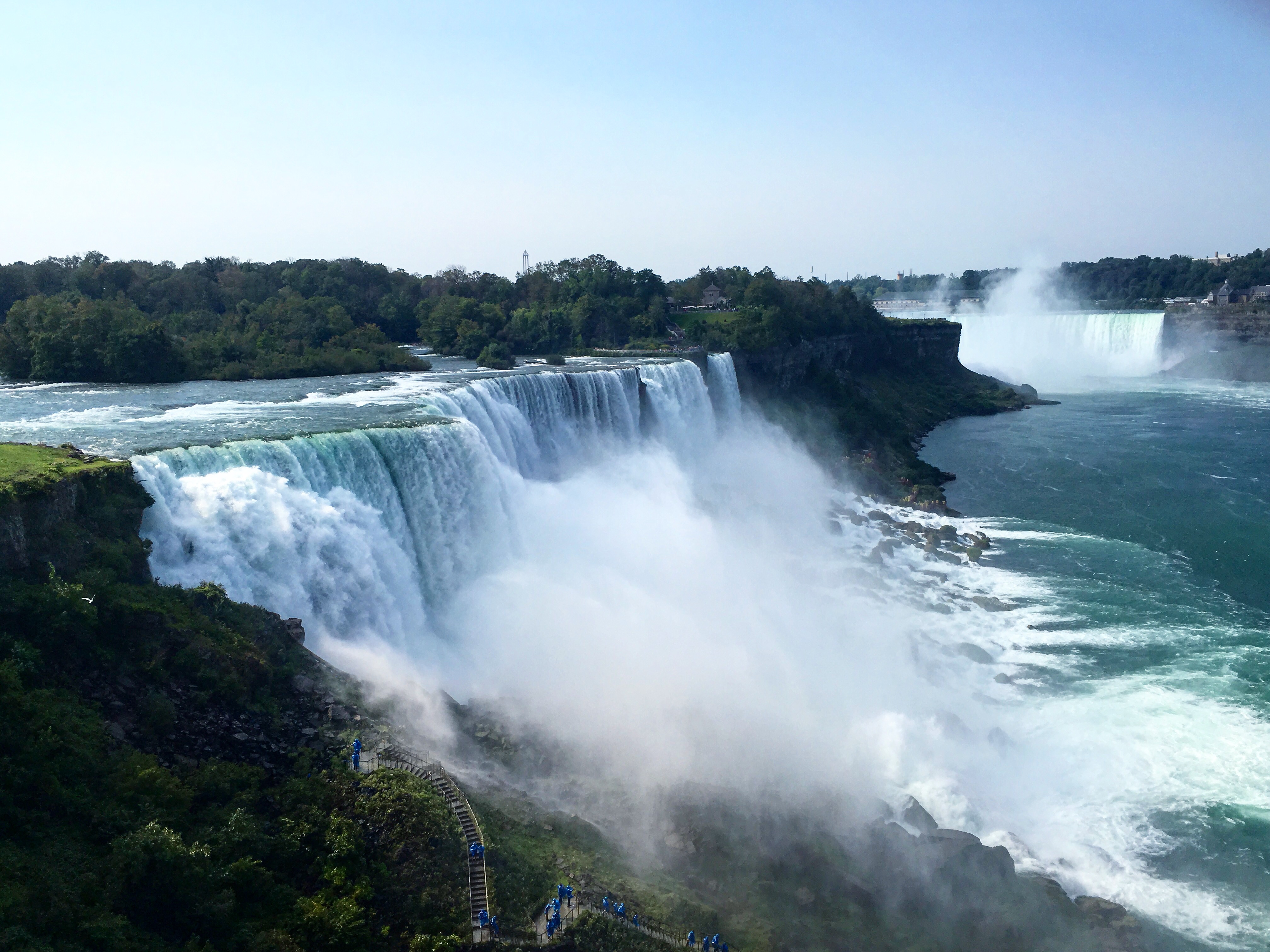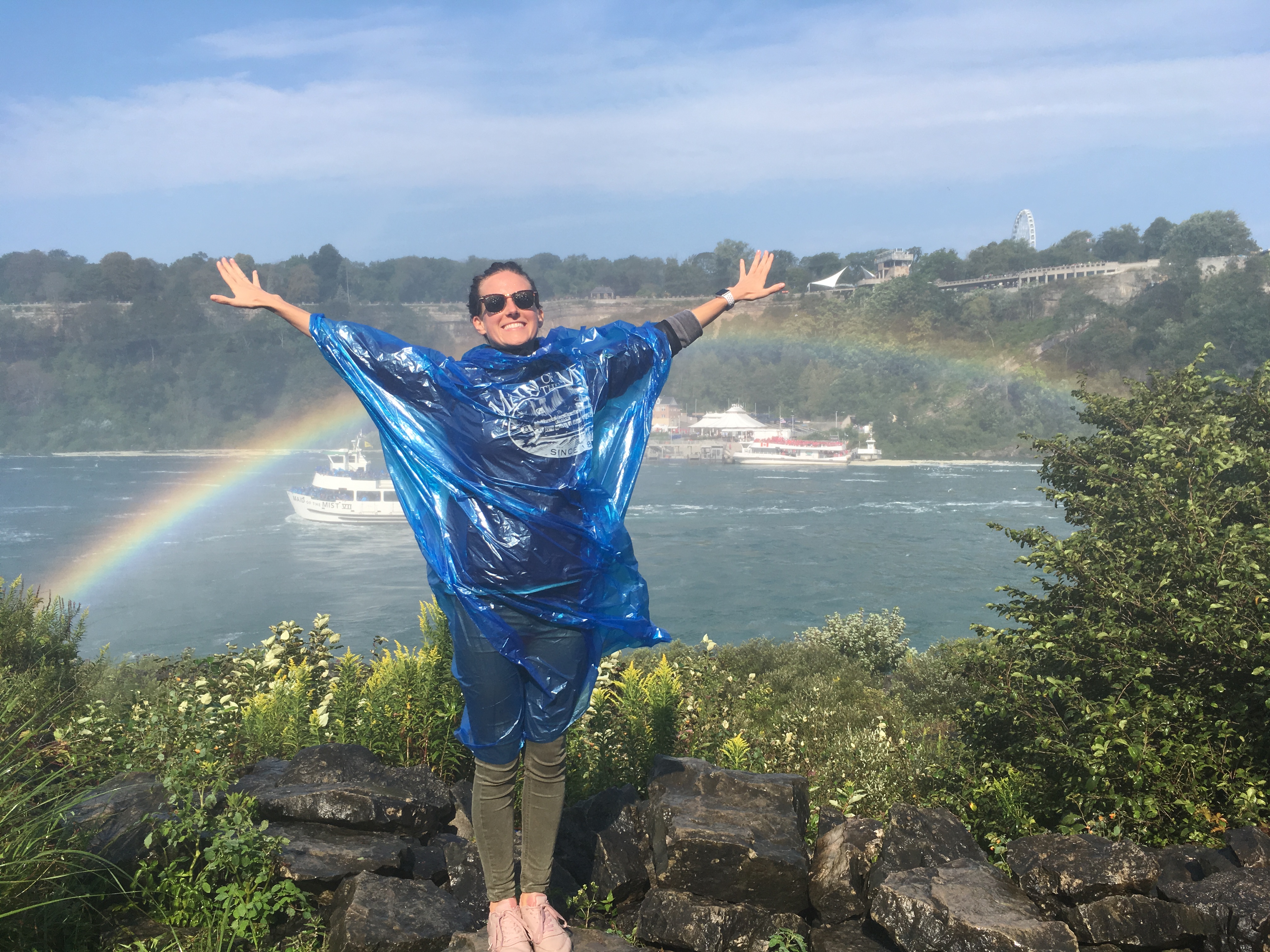 By daylight this natural wonder looked even more impressive, and with a clear blue sky and warm sunshine accompanying us, we equipped ourselves with raincoats and went abroad the Maid of the Mist. The boat took us right in front of that huge falls, covering us in mist, water and roaring of the masses of water. Guys, I couldn't believe I was there. I remember that I knew about the Niagara Falls since I was little, and I always dreamed of going there one day, but it was always only wishful thinking of a small girl. But here I am now, back in Normal, Illinois, still thinking about my wet hair and soaked up shoes.
But every trip has to come to an end, and so did ours. On our way back home we made a stop in Cleveland and spend a relaxed afternoon at the beach. Looking at the sunset over Lake Erie, we all had a smile on our faces, enjoying those last moments. Thank you to this great "crew", who made that journey as amazing as it was! K.