Hello rockstars! Are you rocking your week? I was definitely rocking mine! But that's easy when you have two fantastic people at your side who make you laugh, who keep you active and… make breakfast for you! The best breakfast ever! With good European dark bread, and tomatoes, and cream cheese, and avocados, and radish, and orange juice, and tea, and jam, and…. Sorry, I got distracted; I guess I'm hungry. 😀 So, even if you make fun of me all the time I still love you guys! <3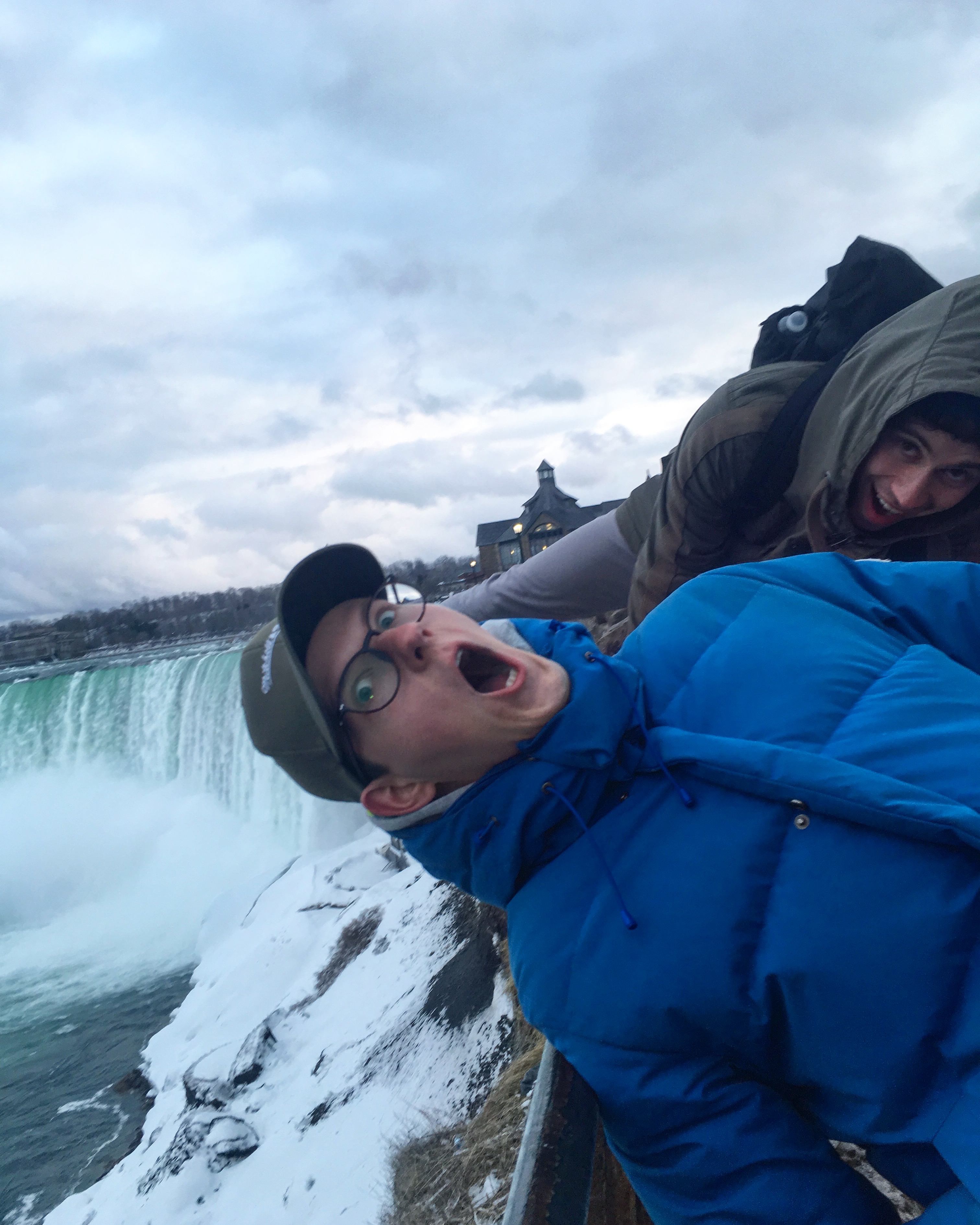 And so it happened that three musketeers – eager to discover more of the North American continent – decided that it was about time to leave the United States behind and cross the border to… Canada! And so we did. Another car, another road trip, another adventure.
Crossing 5 states on our way, we arrived at our first destination: The Niagara Falls. As you know, I already visited the Niagara Falls last semester with the #bestgermancrewever. You can read all about that crazy trip here!. However, this time was different. This time we saw those huge falls being transformed into a massive winter wonderland scenery which took our breath away.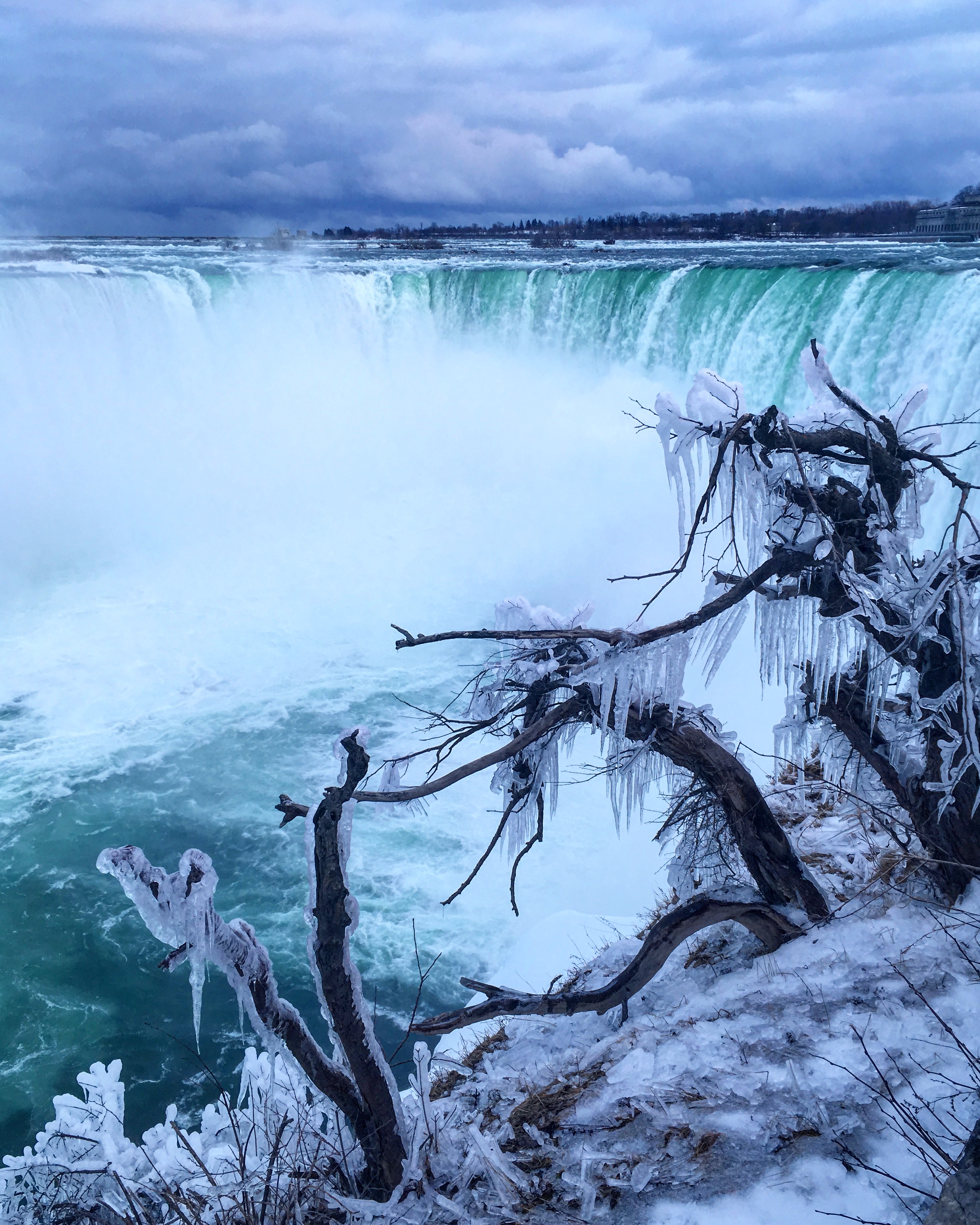 Imagine waterfalls so huge that they are the largest source of electric power on our planet. 3,160 tons of water flows every second over Niagara Falls, which makes it the falls with the largest volume of water traveling through it in the world! Now, at this time of the year, it is surrounded by huge snow hills and ice. It looked gorgeous. Accompanied by black squirrels, we first explored the American side of the falls, before we got back to our car and crossed the Rainbow Bridge and thus the national border. We were in Canada! From here, you have a great view on the Canadian Falls. Here, you cannot pass by without admiration for nature.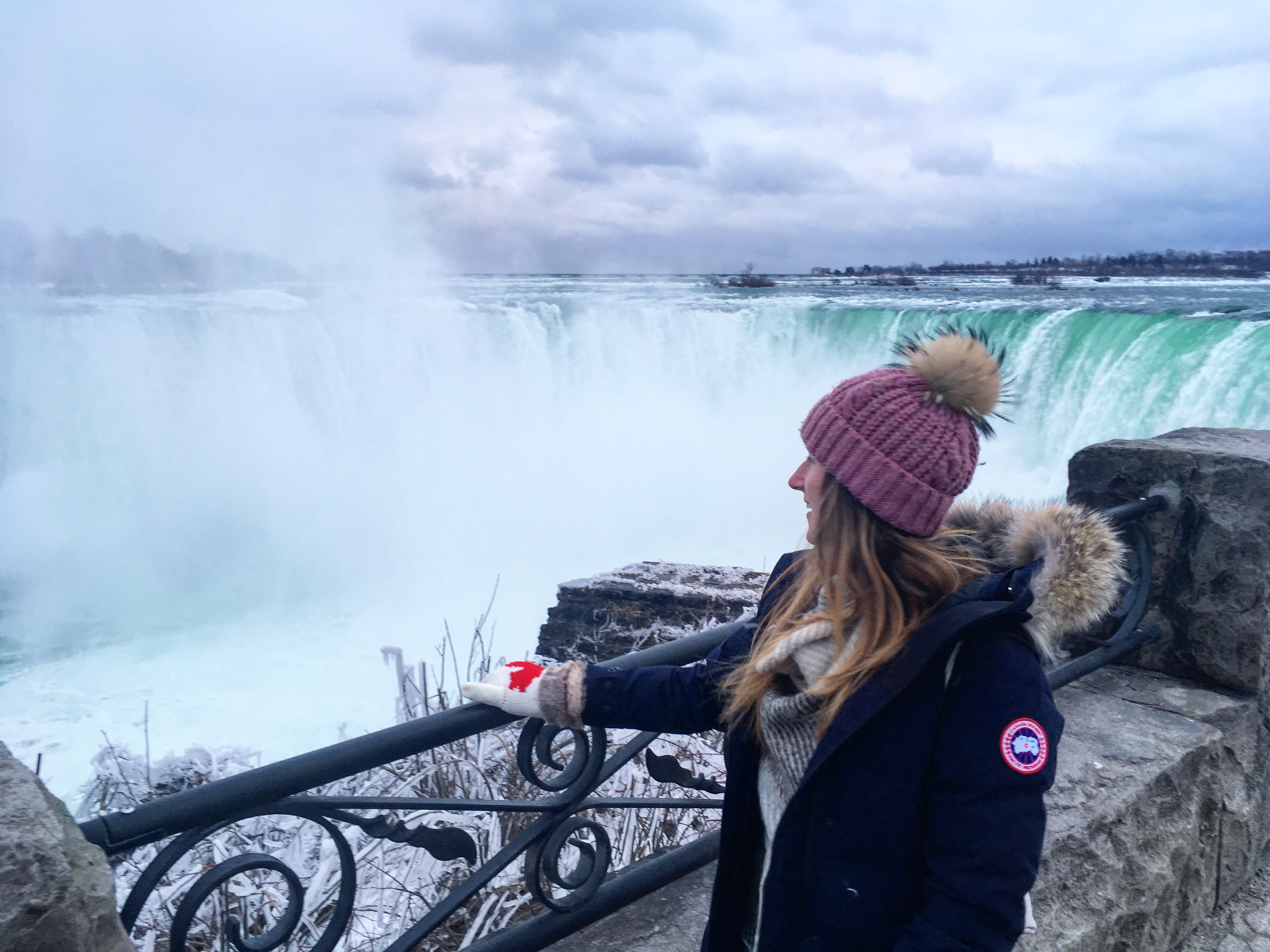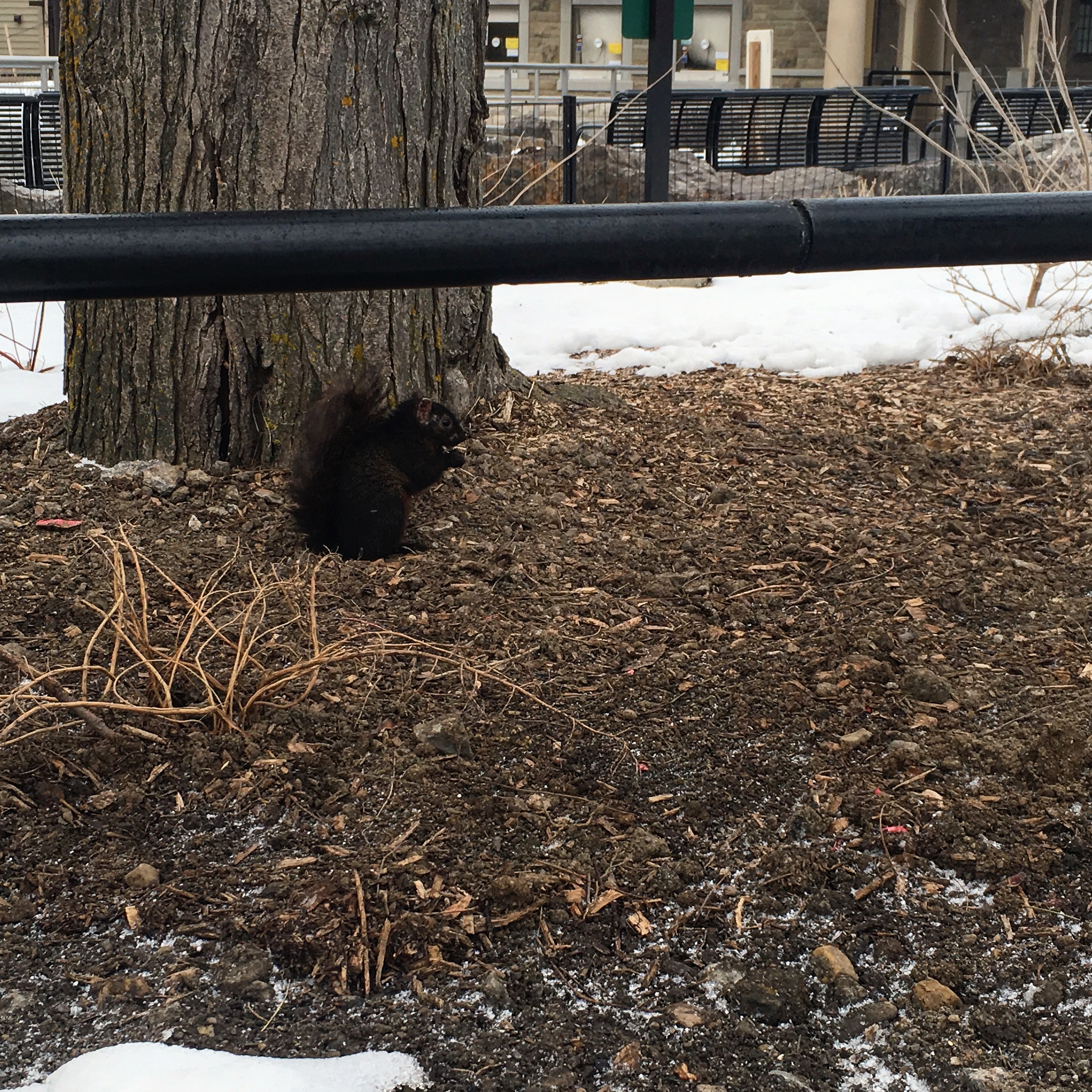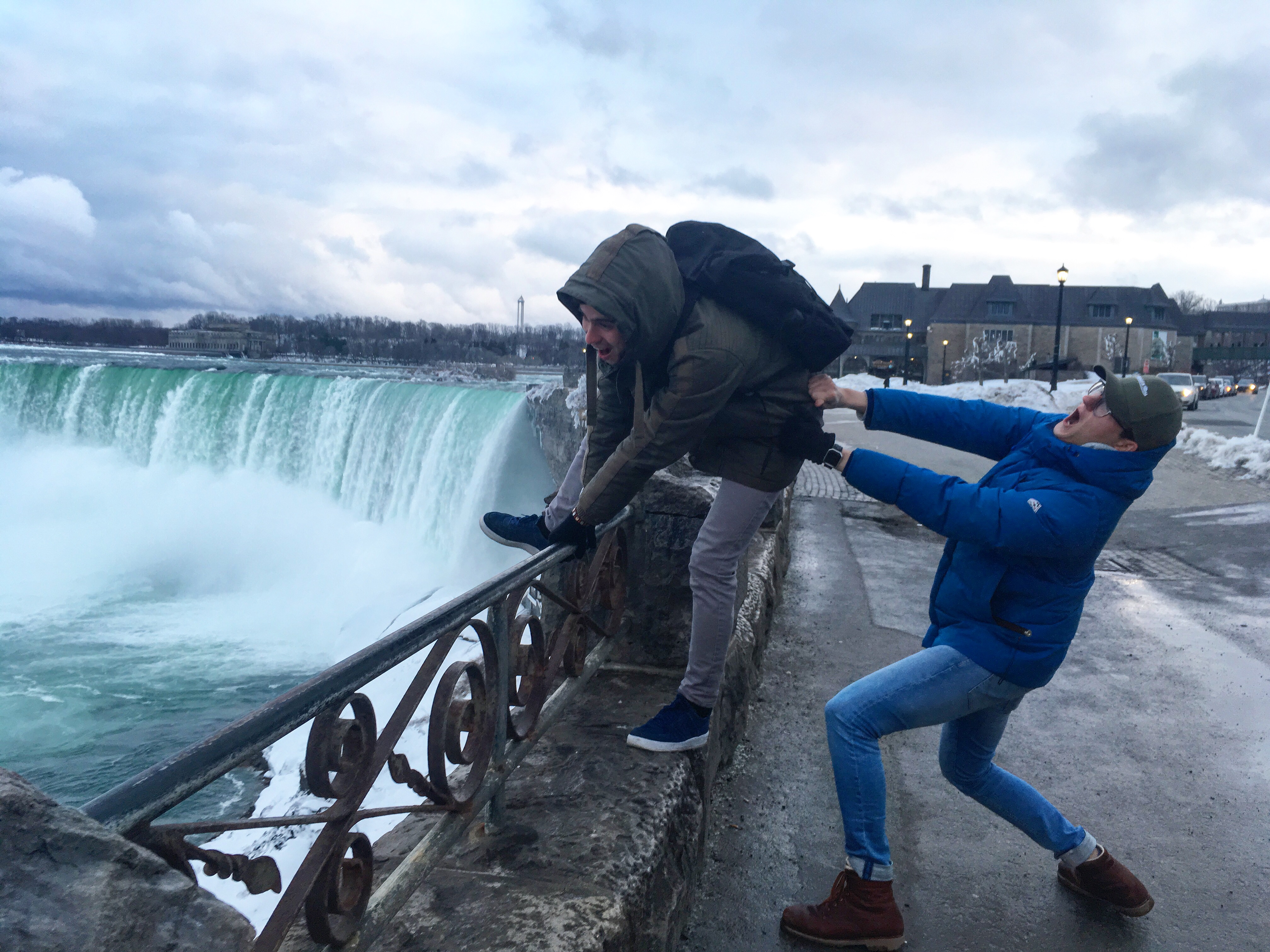 Once in Canada we decided to stay longer and took off in the direction of Toronto where we met my family. It was simply amazing to see them and to get to know them better. It's not always easy when your family is living on the other side of the globe. Did you know that there are over 180 languages and dialects spoken in Toronto? Or that Yonge Street is not only the longest street in Toronto but in the world, according to the Guinness Book of World Records? It's 1,896 km long!!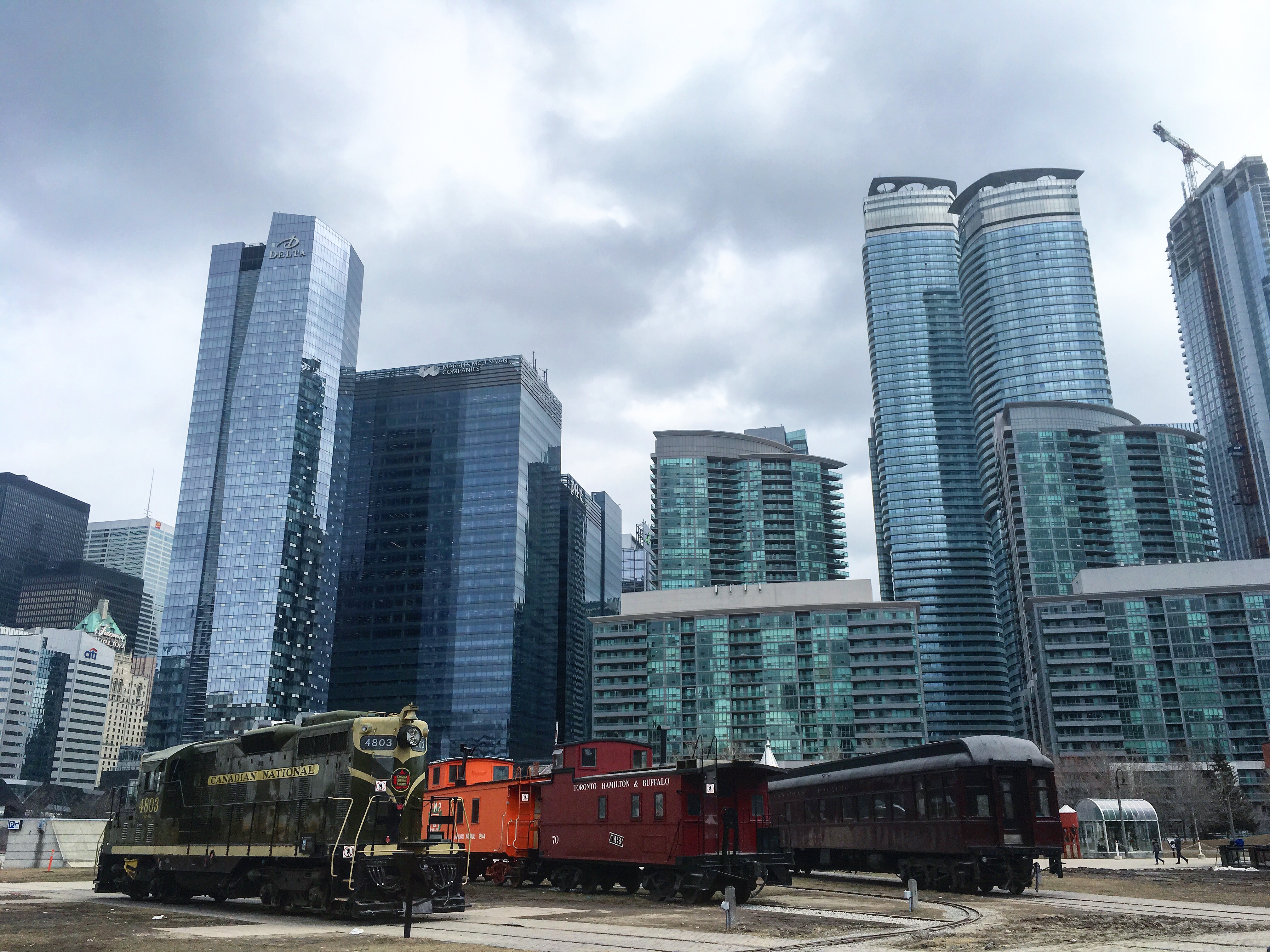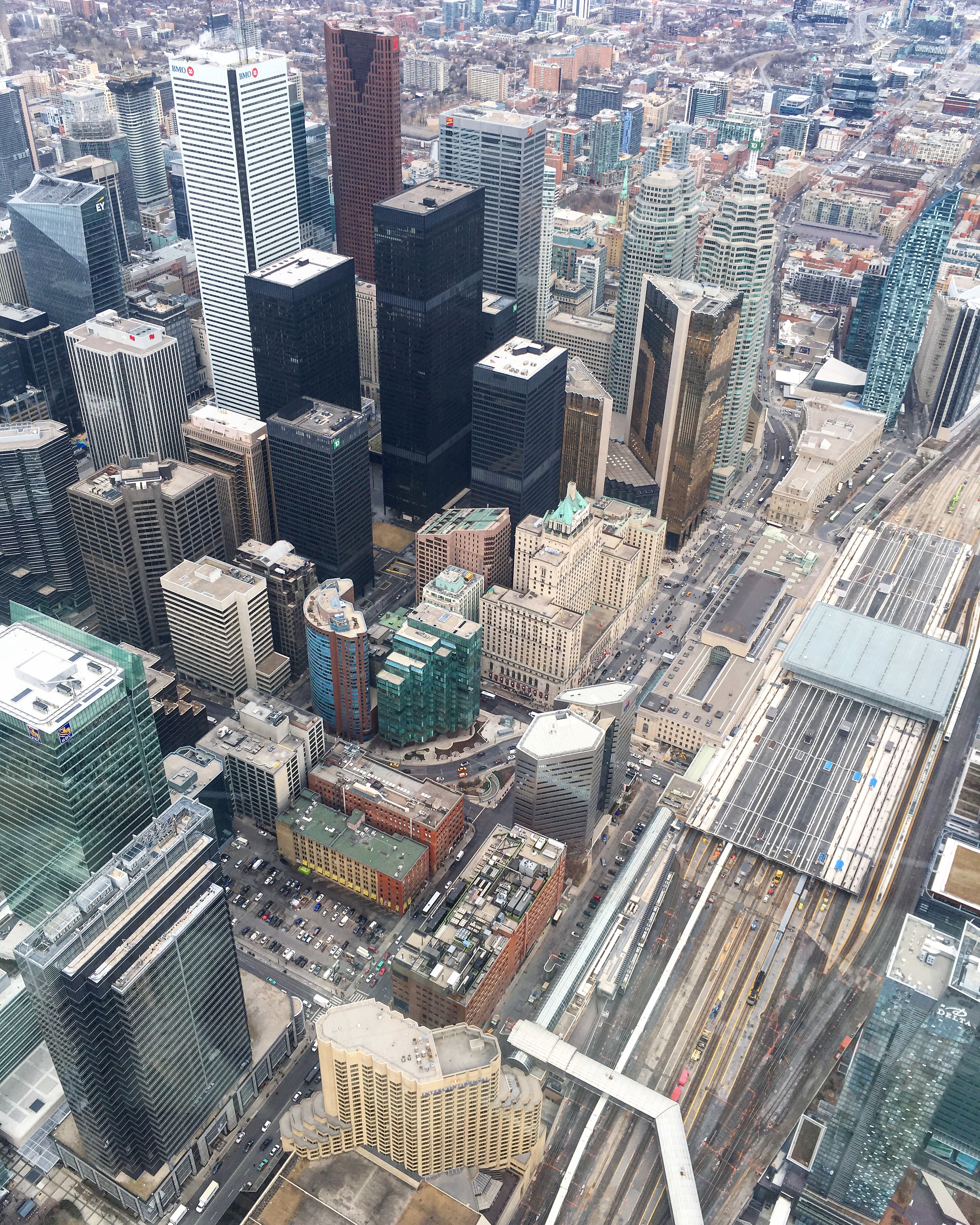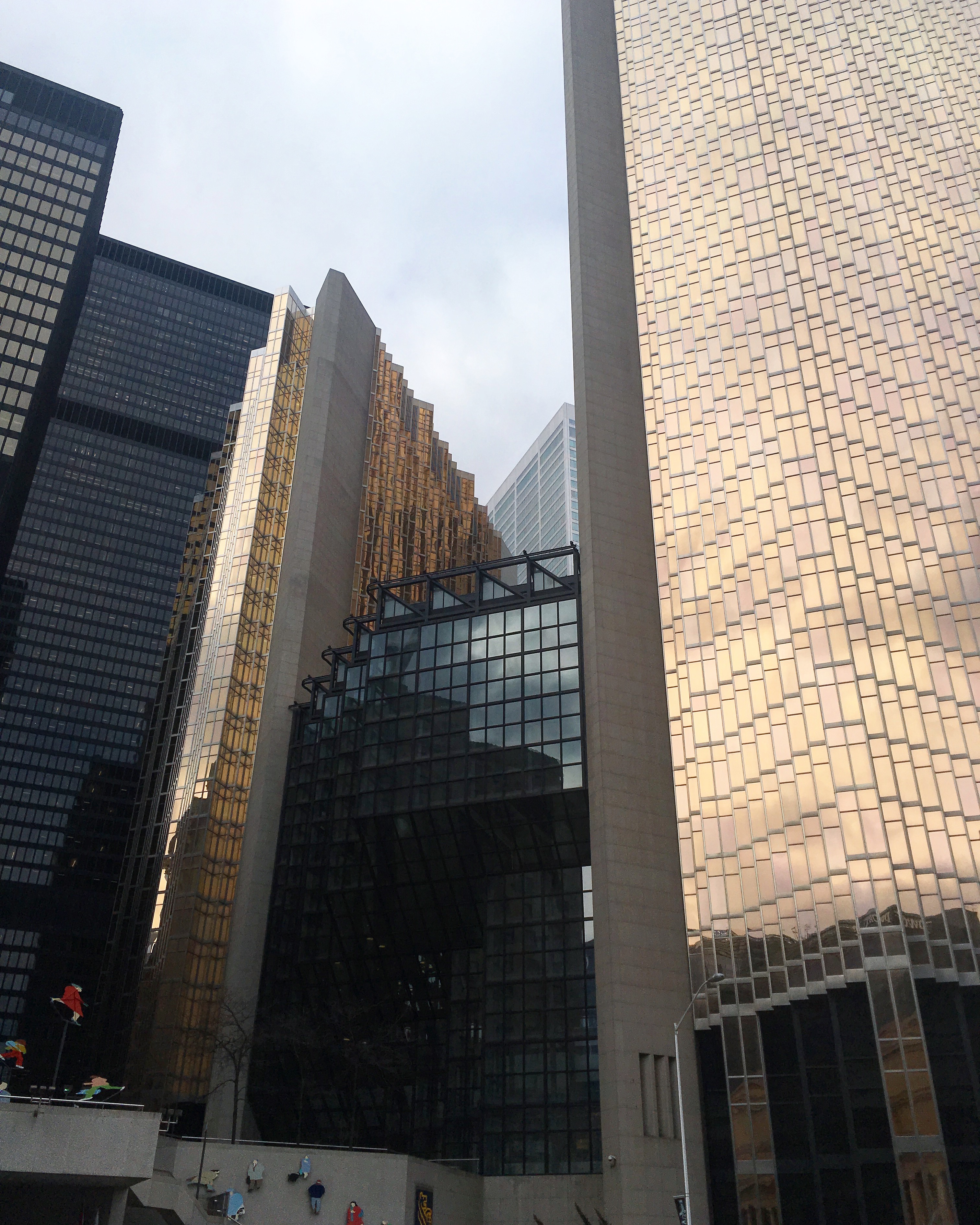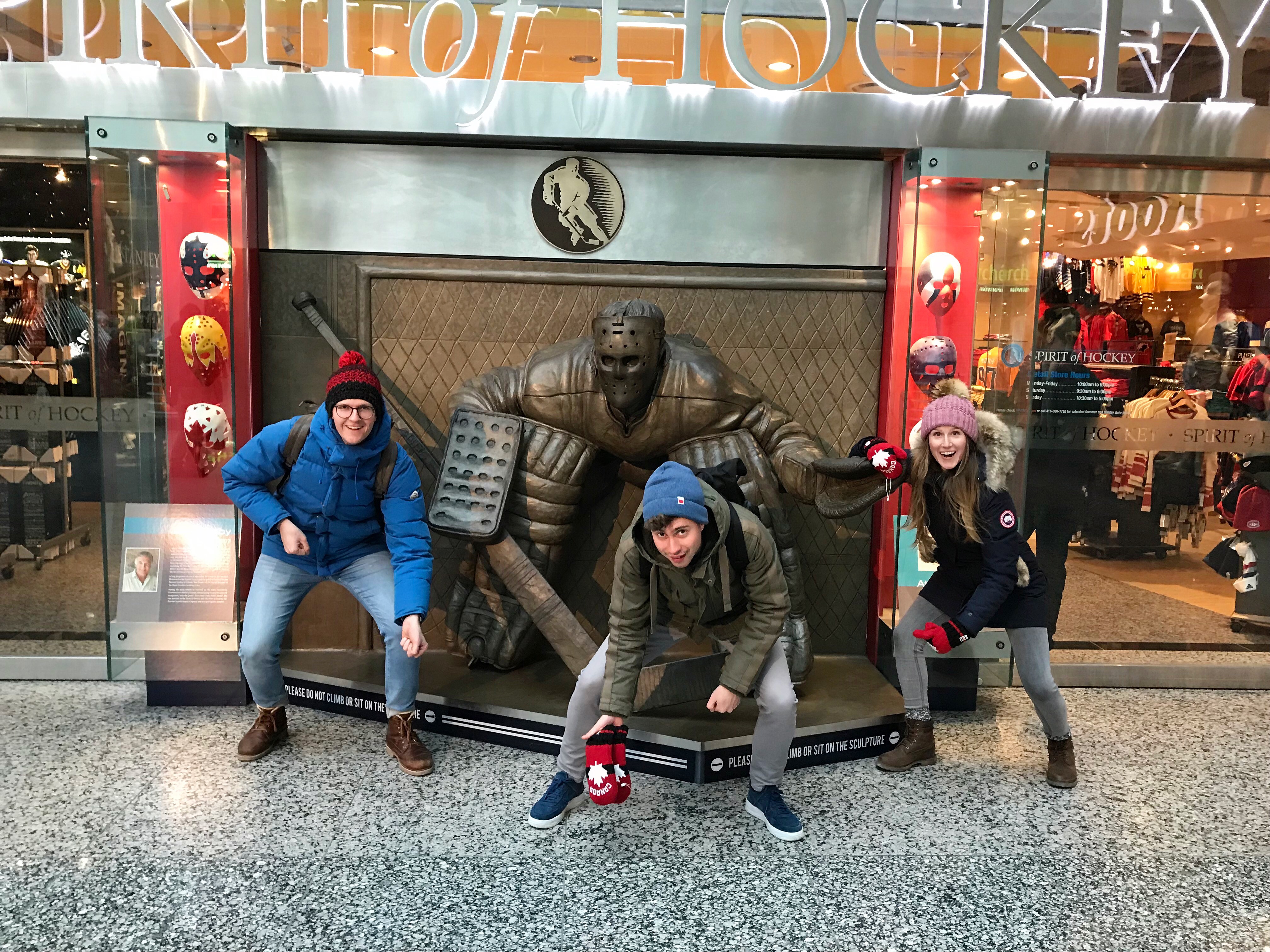 Well, but every road trip has to get to an end, but not every road trip ends like ours did! I don't want to get into details but let's say there were lost phones involved, adventurously caught flights and racing on American high ways with speed that would make a German Autobahn proud… The most important thing is that everything turned out fine, even if only last minute. But hey! Another story to tell. And this one I won't forget ever in my life! And so won't Tom and Kev, I believe. 🙂
Big hugs and kisses to all of you! K.