#Route66 #part3 Hi, little travellers, and welcome to another episode of our Route 66-series. This one continues in Gallup, NM, where we spent our last night, and today, you are going to encounter a natural wonder.
After spending the night in New Mexico, we soon crossed the border and made it to Arizona. Today's destination: Flagstaff. However, as it is only 185 miles away, we decided to spend the whole day in the Navajo Nation Reservation. Again, the nature around us changed drastically. From red earth to yellow and grey dirt, bushes here and there, and few, low trees. And red rock – but we'll come to that later. ☺ Coyotes were running along the road, and little herds of wild horses were slowly finding their way through the bushy landscape.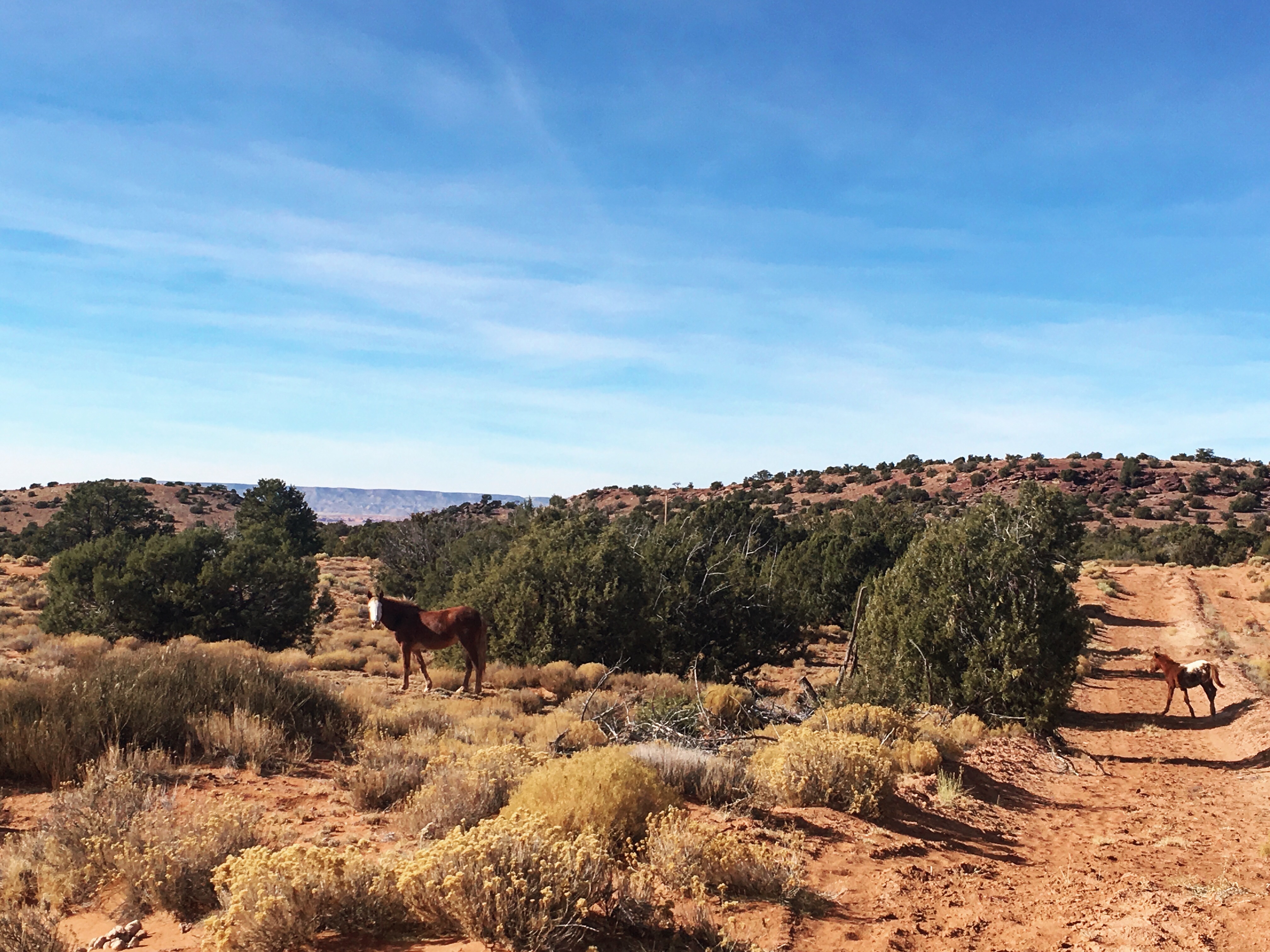 We were now on Native American territory, Navajo Nation, which covers about 27,000 square miles of unparalleled beauty. It is the largest land area retained by a Native American tribe, with a population of roughly 300,000. In order to achieve a viable economy, a tribal government was established in 1923 to help meet the increasing desires of American oil companies to lease Navajoland for exploration. According to the official site of the Navajo Nation, Navajo government has progressed into the largest and most sophisticated form of American Indian government.
Finally, we arrived at the Canyon de Chelly, a 'little canyon', traversing the magnificent Navajo Nation Reservation. For nearly 5,000 years, people have lived in these canyons – longer than anyone has lived uninterrupted anywhere on the Colorado Plateau. We spend the day driving along the valley, enjoying the view, feeling the wind on our skin and simply breathing in freedom. Eventually, we even hiked down, which quickly made us change our sweaters and jackets to t-shirts. Once back on top, heavily breathing but happy from head to toe, we had to steer for Flagstaff, where we would spend the night. And nobody in our squad had the slightest idea of what we were going to experience tomorrow… Read for yourself!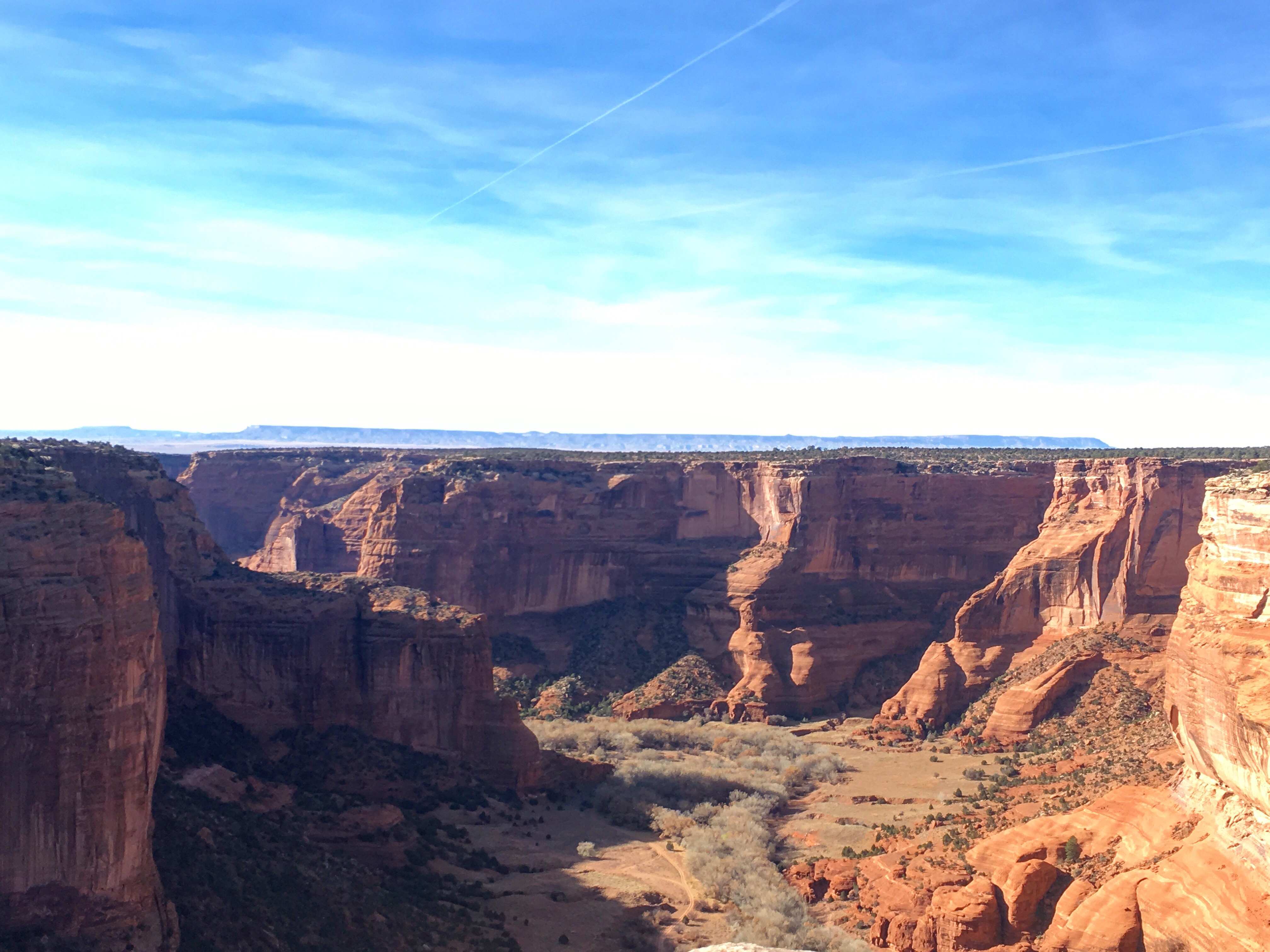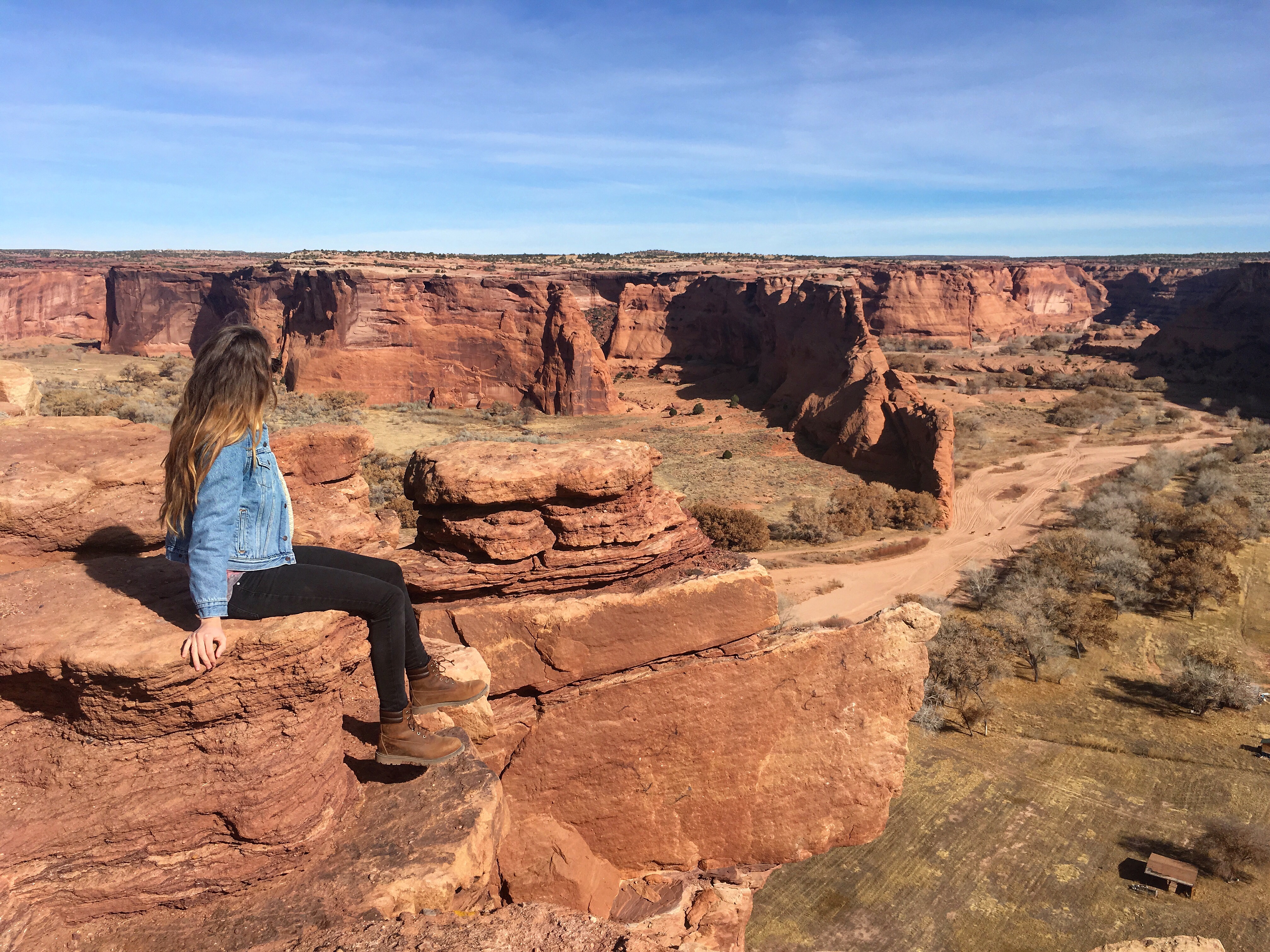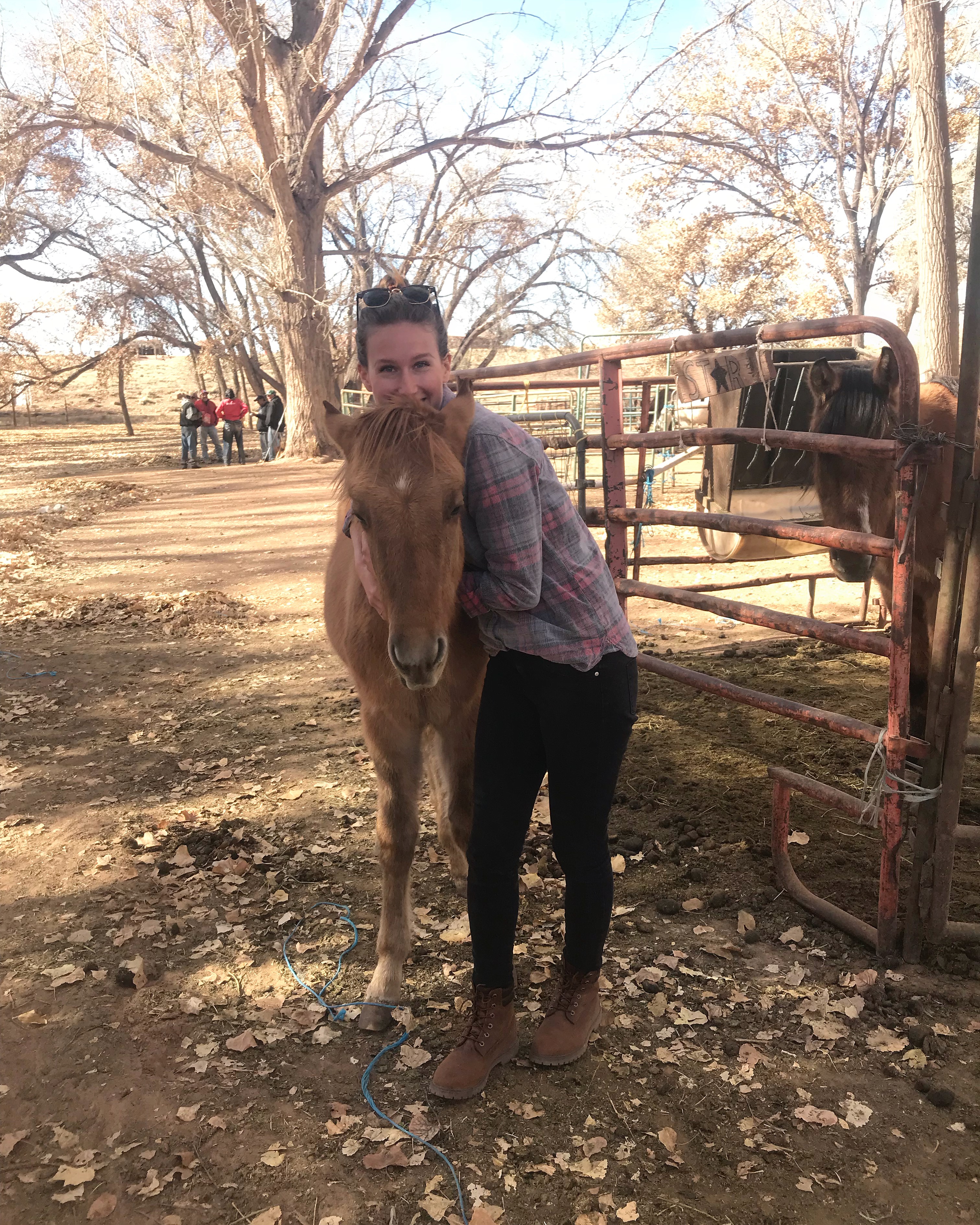 The next day was a special one. It was the day we all secretly looked forward to. The day we would meet the Grand Canyon. The sun on our faces and excited smiles on our lips, we headed into the Grand Canyon National Park, were people from all over the world welcomed us. All of us had the same goal: a natural wonder. We parked our car and started our little hike approaching the south rim of the canyon. The closer we got, the faster my steps got, until I was almost running. #seriously #crippledrun #sprainedankle Getting closer, I passed jolly families and found my way between trees. And finally there I was, at the edge of – nothing. The Grand Canyon, an unbelievably huge abyss, was spreading in front of me, taking my breath away. In this moment, I understood that you cannot see the Grand Canyon, you have to feel it.
277 river miles (446 km) long, 18 miles (29 km) wide, and a mile (1.6 km) deep, the Grand Canyon is the result of constant erosion by the Colorado River over millions of years. Unique combinations of geologic color and erosional forms decorate it and add beauty to its power. I don't remember how long we walked at the edge and simply overlooked this gigantic gorge, but I remember quite well that nobody wanted to get back into the car. A definitely overwhelming experience for all of us.
We spent the day close to the canyon, making another long stop at the Horseshoe Bend, but still, we didn't have enough of it. However, once the night fell, we had to leave this natural wonder and head towards our next 'home': Las Vegas, NV. I know that you, too, would prefer to stay here, in beautiful Arizona, hiking down the Grand Canyon, but come with me on Route 66. We're not done yet ☺ K. To be continued…

PS.: Who is going to be the first one to comment the right answer to this week's riddle? #sidebar