America is a country full of contrasts – I know I'm probably repeating myself over and over again, but it's so true! Yesterday we were sleeping in a fancy hotel in the gambling city Las Vegas, while today we are heading into the desert. This road trip is simply amazing as it teaches us both about America's city culture, and at the same time shows us the beauty of it's land. But let's stop talking, see for yourself: Death Valley!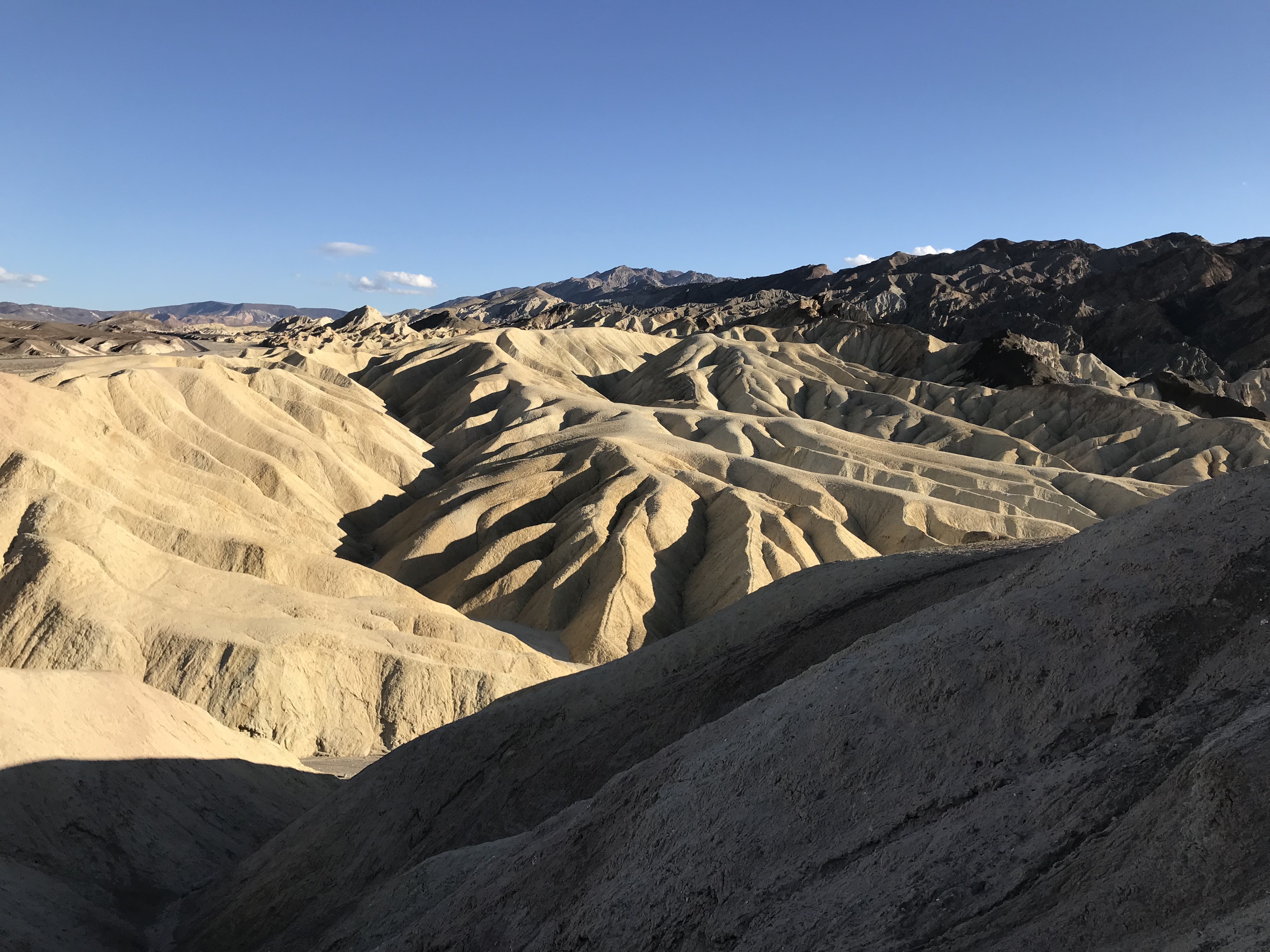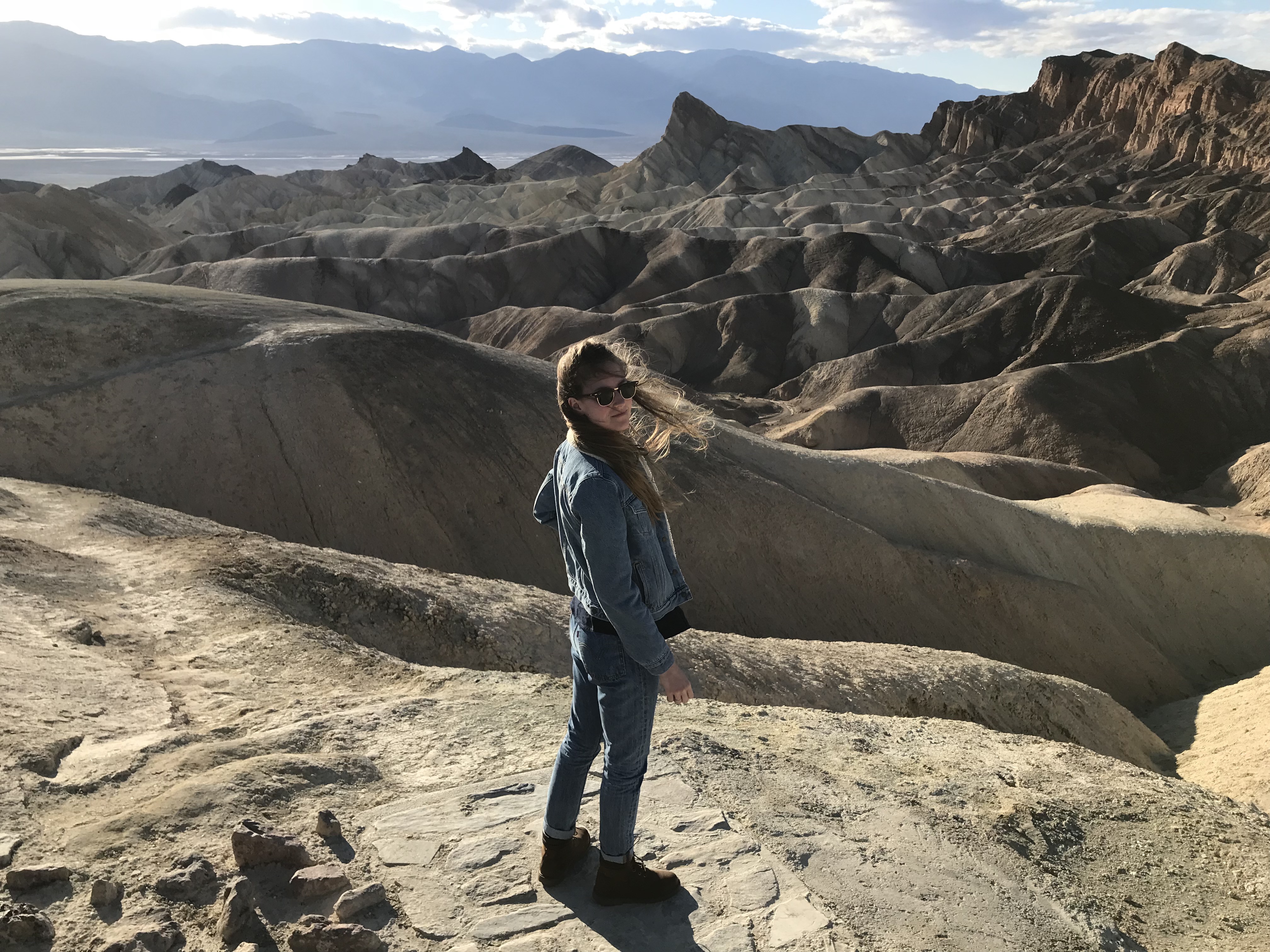 It wasn't my first time in Death Valley National Park. On my Route 66 trip I first visited this desert and immediately fell in love with it. Read about it here!. Back then, I promised myself to come back to this mysterious landscape full of hills and abysses. As foreseen, Tom and Kevin were as fascinated as I was, and all of us felt like on a different planet.
At Zabriskie Point, the most famous viewpoint in the park, we overlooked the golden colored badlands of the Furnace Creek formation and simply enjoyed the surreal view in the sunset.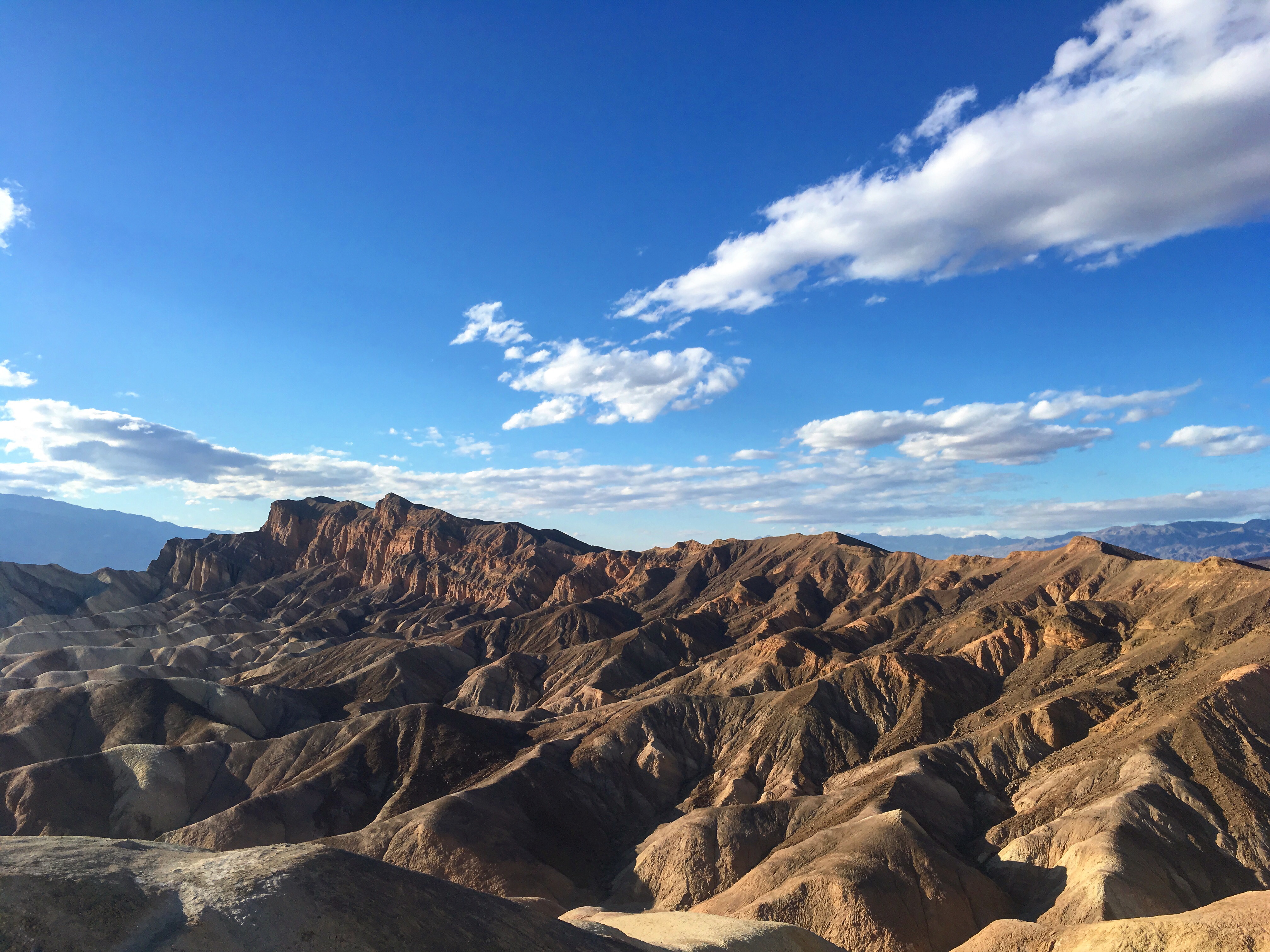 Amazed by our surroundings we cruised through this magnificent scenery, and were almost blown away by the strong winds awaiting us there. Once in Death Valley, I obviously had to show the boys the lowest point in North America: Badwater Basin.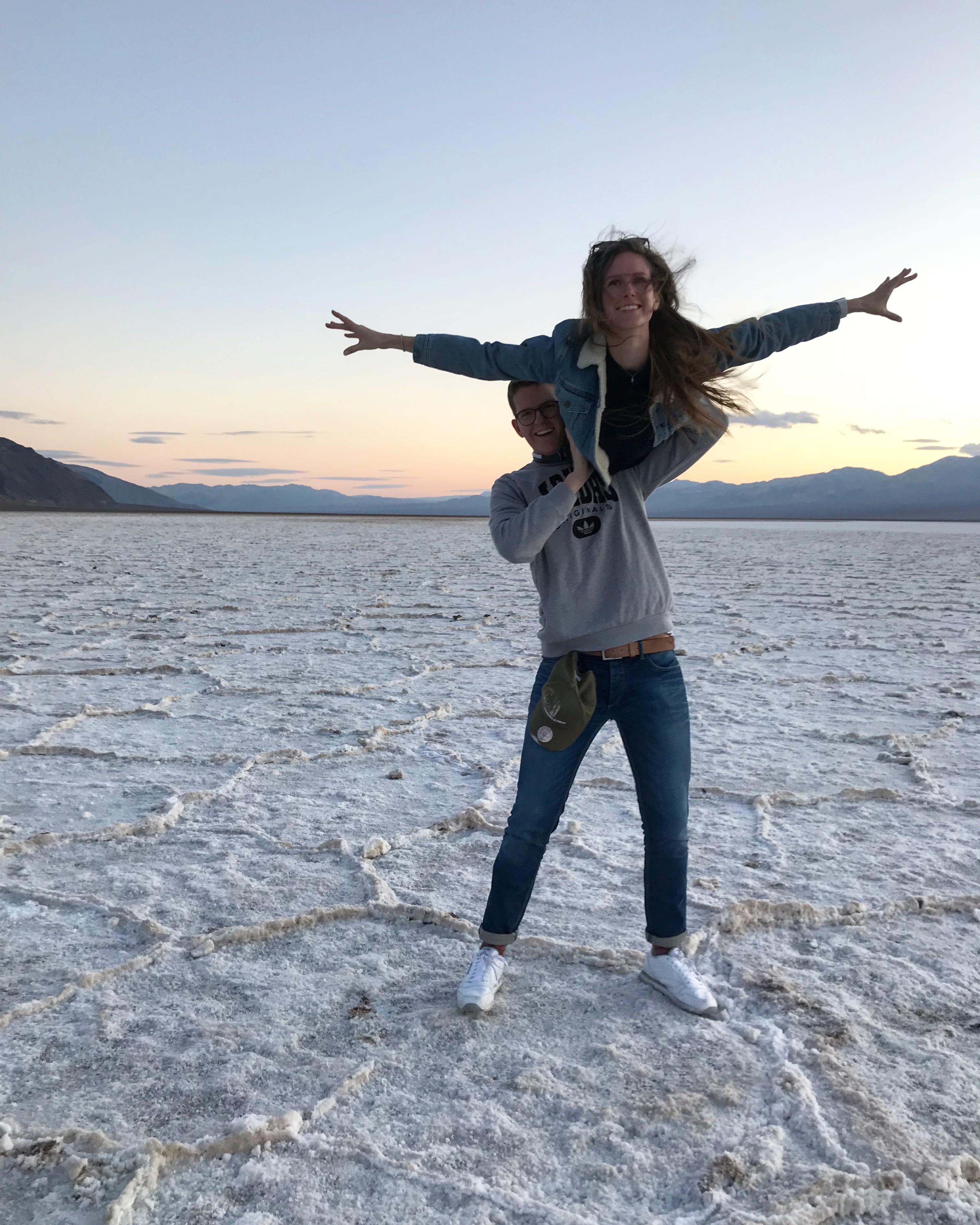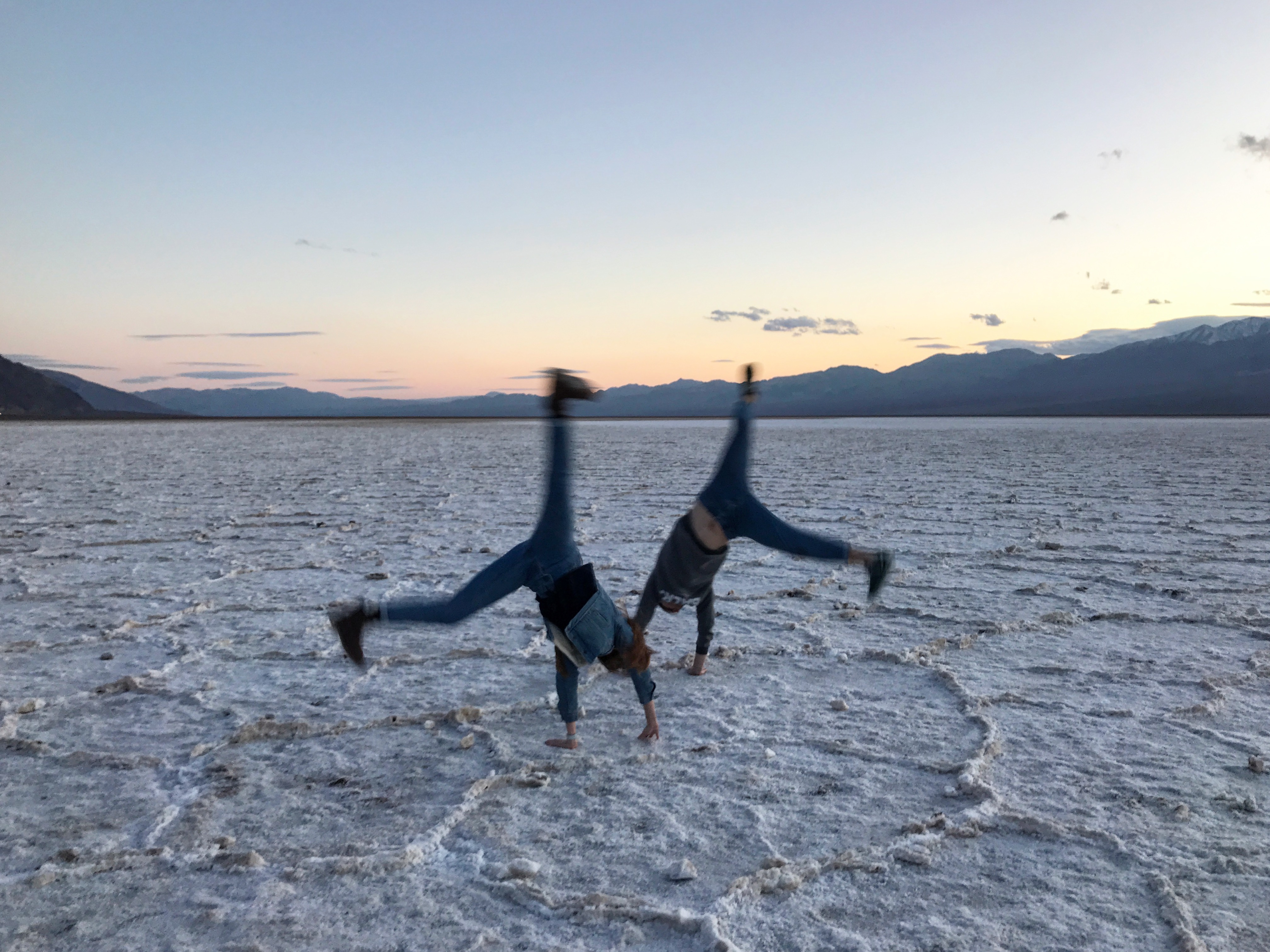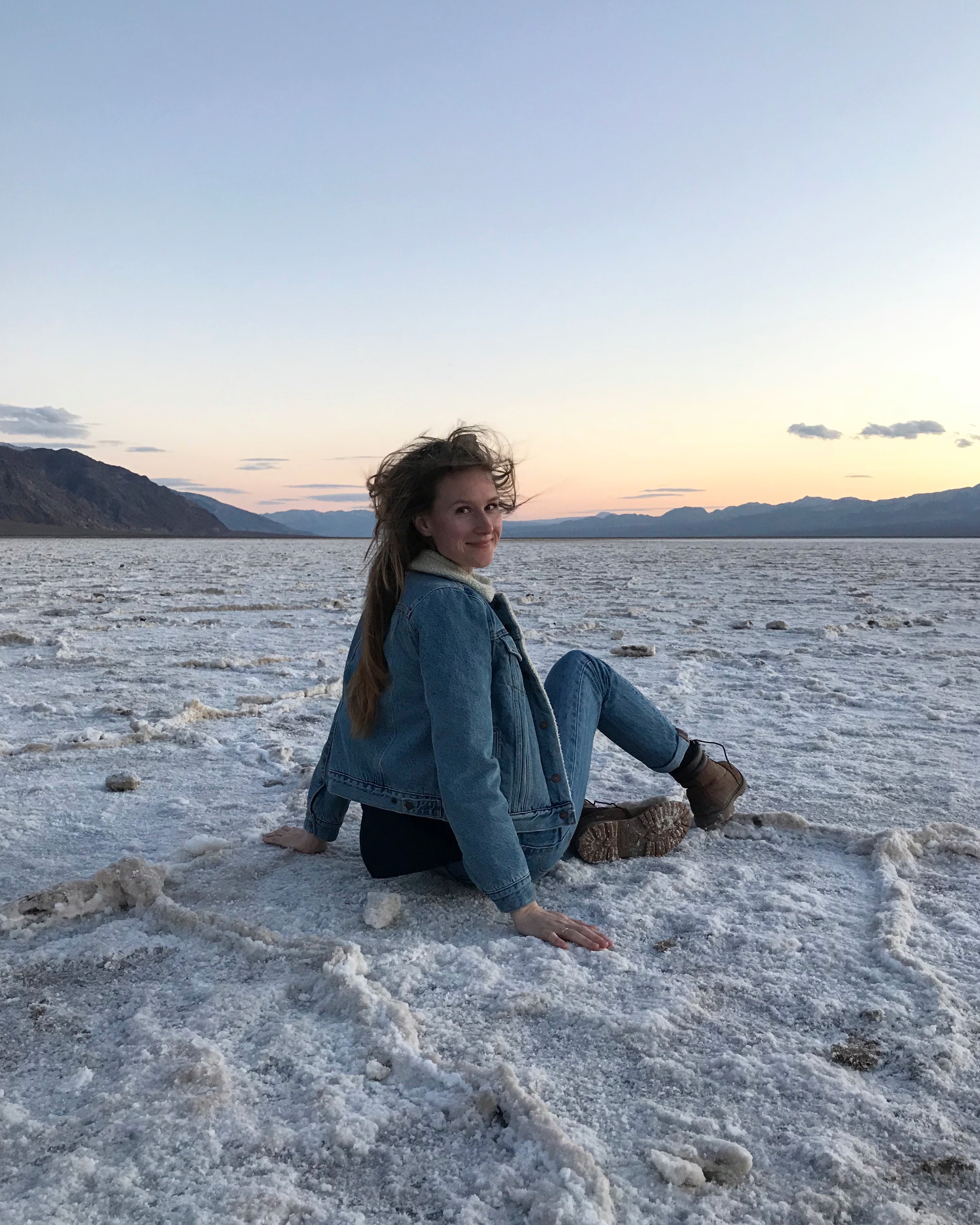 Death Valley was a place we didn't want to leave, but time was ticking and the darkness forced us to get to a new place, a new challenge, a new day. (Which was going to be CRAZY!). Still, there was one last stop we had to make in Death Valley: Badwater Saloon in Death Valley Stovepipes Wells, where we had the most delicious burgers!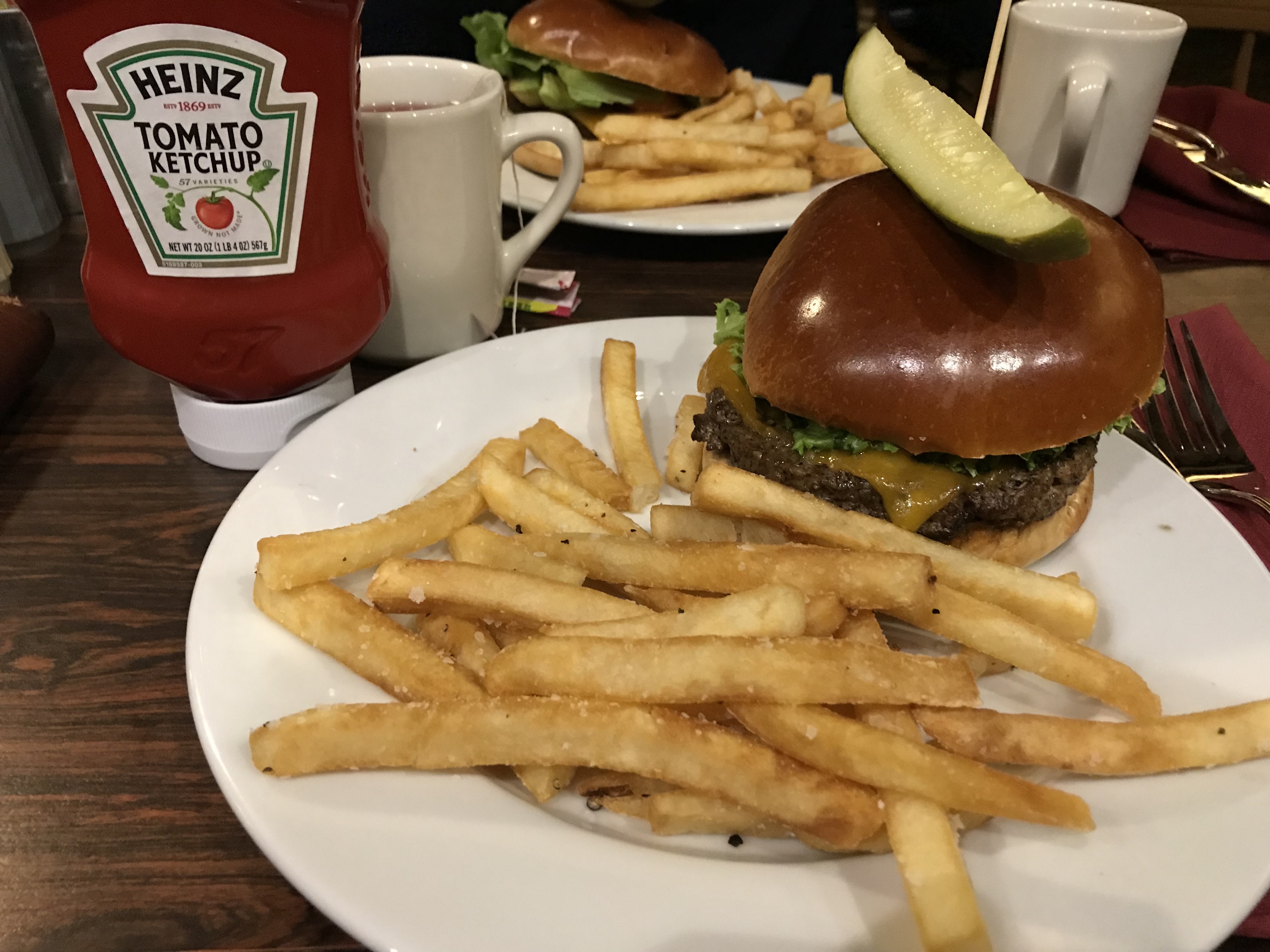 And if we're talking about food already: an American road trip doesn't count without finding out where the best burger can be found. For me, the one in Death Valley is clearly a 10 out of 10. But I'll keep you updated on that! 🙂 I wish you a yummie week, hugs and kisses, K.
PS: See what we discovered on our way to Death Valley!