Hello my dear friends! Today, I would like to start off by saying THANK YOU! Thank you for being with me on this blog, thank you for following those stories I pour out of my heart, thank you for supporting and making this platform a more or less vivid space of sharing and inspiration! You are my SUPERSTARS! I realized I tell you that way too rarely so here it is: You rock!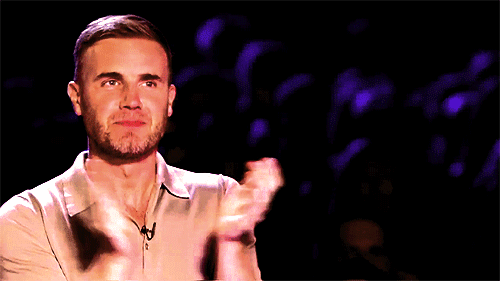 Back to the road trip I'm on with Tom and Kevin. Our last stop was Death Valley, a truly inspiring place on earth. While we were dancing in a desert and being almost blown away by blowing dust yesterday, today we would be conquering mountains and heavy snow conditions. So let's dive into a new challenge, a new adventure: Sequoia National Park!
After a delicious breakfast at Apple Annie's and purchasing tire chains (it's going to be tough) we set off in direction Sequoia and Kings Canyon National Park. It was a beautiful day, the sun was shining and our moods were perfect, until we stopped at a little lake view point and talked to the people in the tourist information booth. Apparently, there was a snowstorm hitting Yosemite and Sequoia National Parks and in consequence both parks were completely closed for visitors. Whaaaat? REALLY?! This couldn't be true… Consternation followed this piece of information and after a short brainstorming process, we decided to try to get as close as possible to today's destination.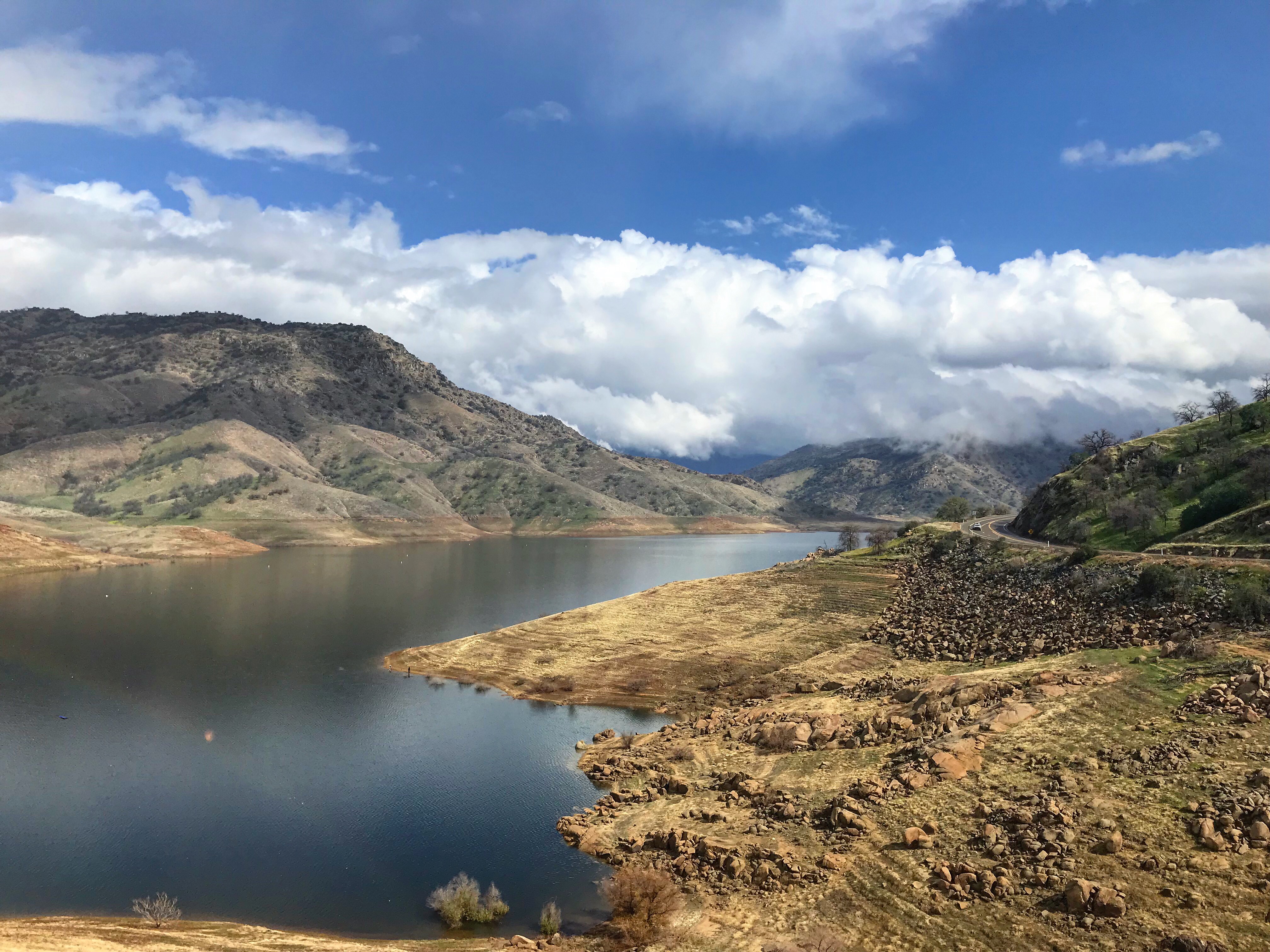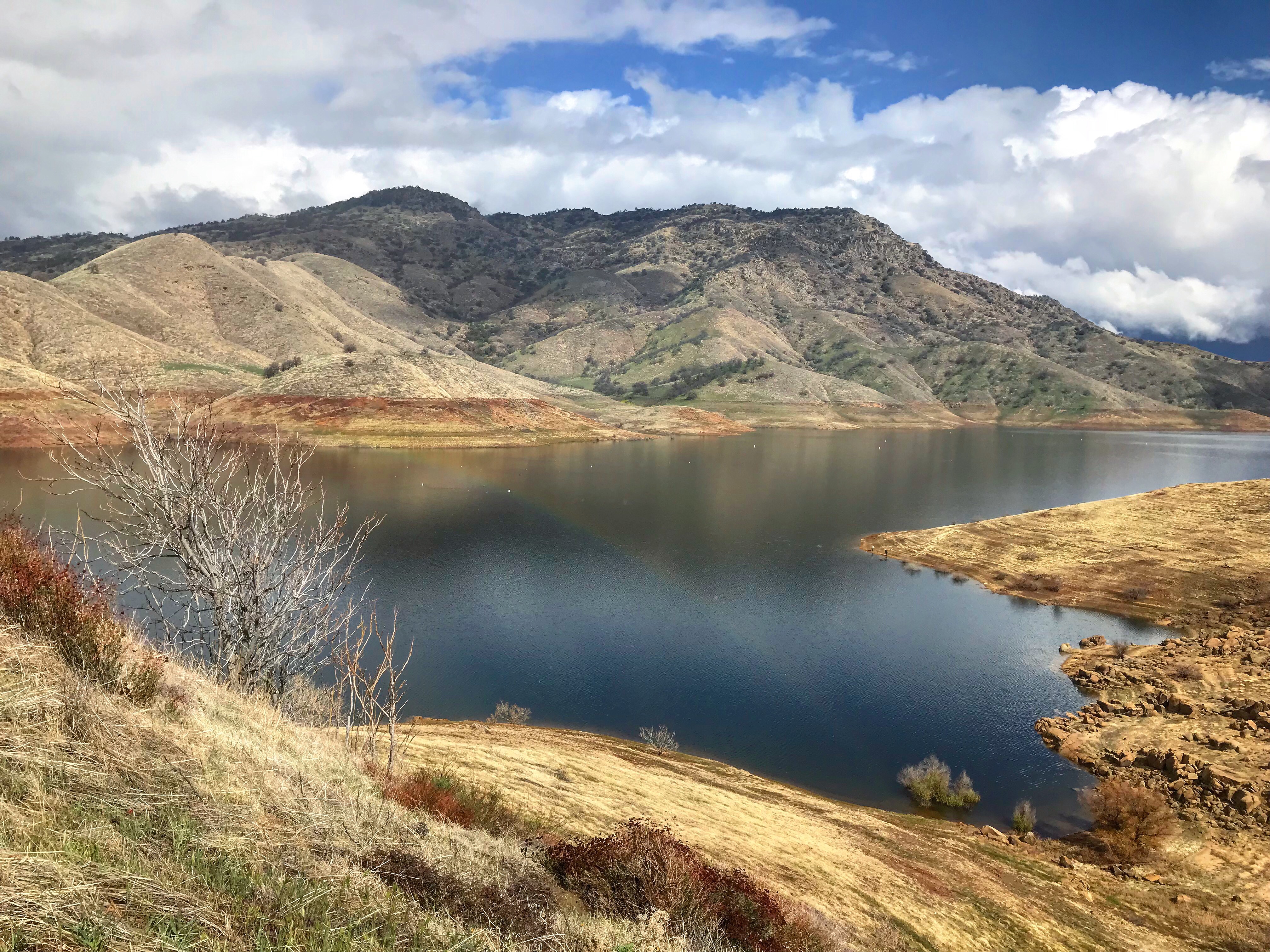 With beautiful views accompanying us through the Californian landscape, we finally arrived at Sequoia National Park. A ranger informed us that it was true, there has been a snowstorm and thus the roads were closed 6 miles after entering the park. A snowstorm? Really? How was this possible? At that moment we had sunny 16°C and it was hard to believe that anywhere close to us heavy weather conditions were to be found. However, we had to accept life as it is, entered the park, drove our 6 miles and parked our car as soon as we saw the rangers blocking the street.
Making the best out of it, we took our backpacks, filled our water bottles and sneaked past the rangers through the forest. #topsecret # psssssst! #DoNotTell We enjoyed our little hike up the mountain, the sun on our skin and the magnificent views around. However, no sign of sequoia trees nor snow.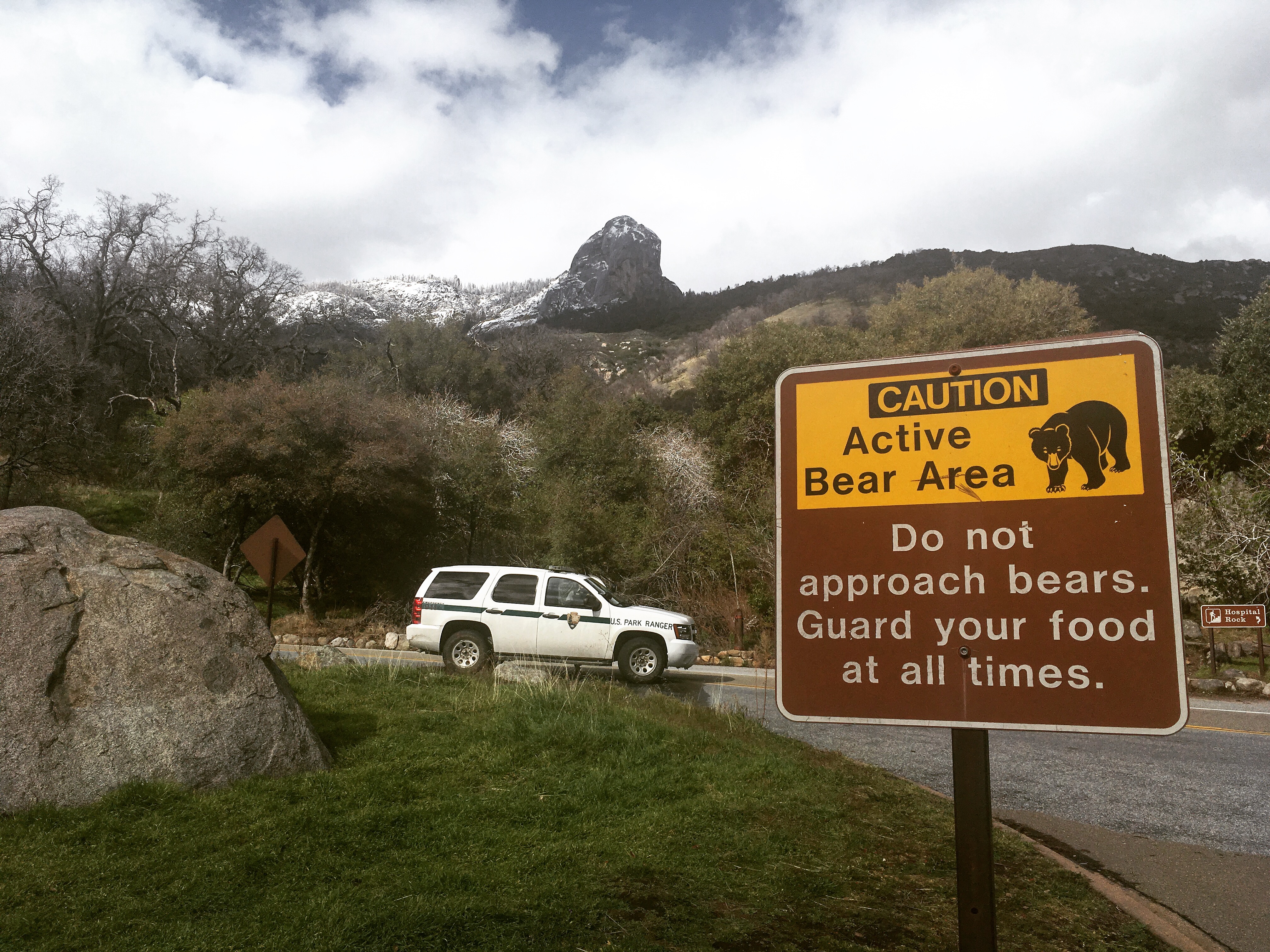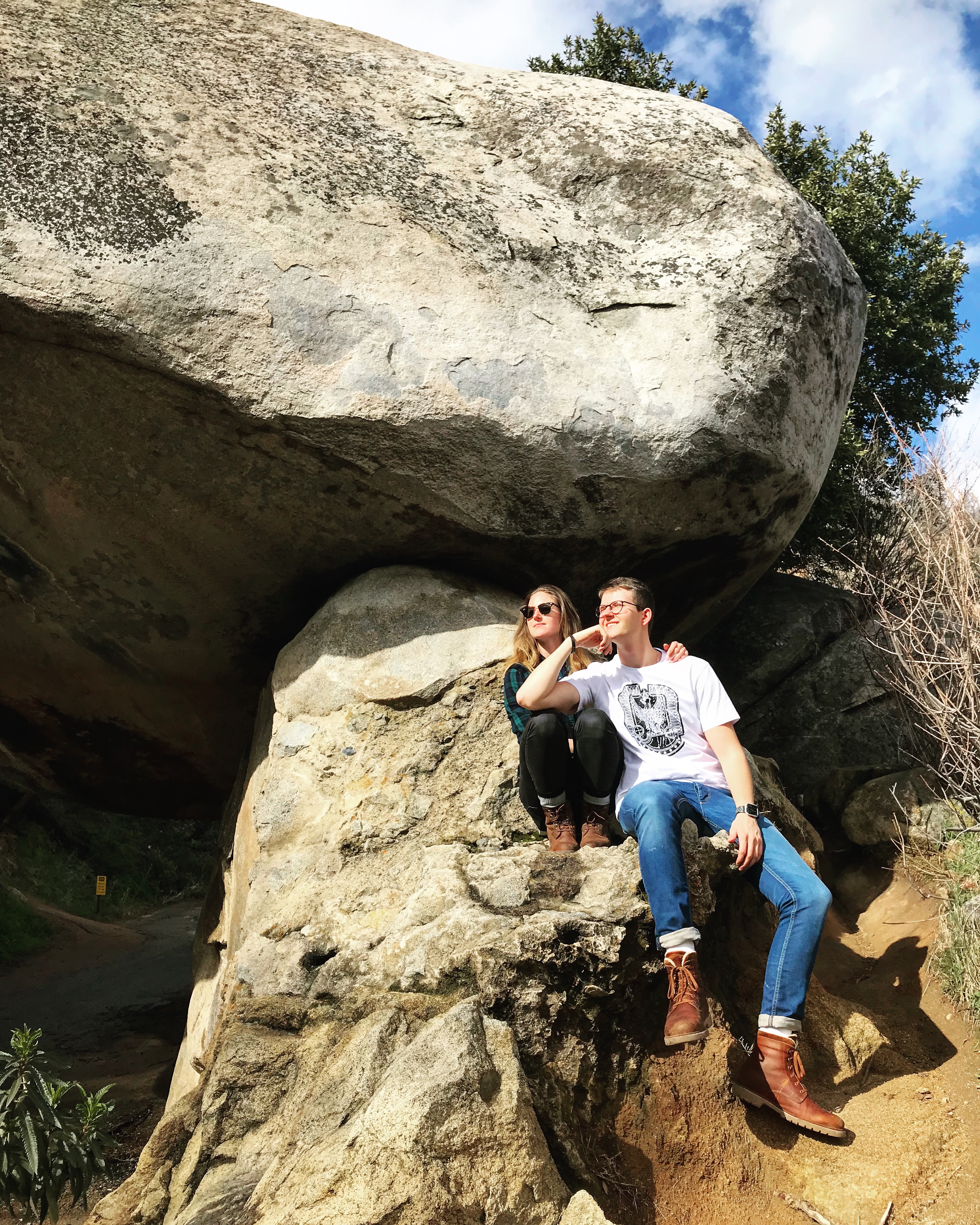 Suddenly, a couple of cars came up the road! The road was open again! (We learned later that the closure was due to rangers clearing the way from snow after the mentioned storm.) So we ran to our car, big smiles on our faces. With excitement continuously growing, we drove higher and higher, up the winding roads of Sequoia National Park. The views were incredible, the sun still shining, and we still didn't really believe in any snow.
All of a sudden, the temperature dropped drastically, the trees became bigger and bigger and soon the whole forest was covered in a thick fluffy layer of white. Well, and a little while later we had to stop the car and face another challenge: putting tire chains on! Needless to say that none of us had ever put on those things. Luckily, I watched a YouTube tutorial at home before leaving #TheGirlIsPrepared #roadtrip #BePreparedForEverything and together with the instructions that were attached to the chains our team mastered this challenge with brilliance. #soproud We were flashed: An hour ago we were running around through grass in short sleeves, while we were in negative temperatures now and putting on tire chains amid a winter forest. #crazy
Finally, let me tell you something about those sequoias…. Majestically and proud, they sit enthroned in white snow – by far the biggest trees I've ever seen. Thanks to our tire chains, our brave little Hyundai carried us safely to the Giant Forest, and to another amazing landmark: The General Sherman Tree. The General Sherman is the world's largest tree, measured by volume. It is 83m tall and over 11m in diameter at the base! A true giant.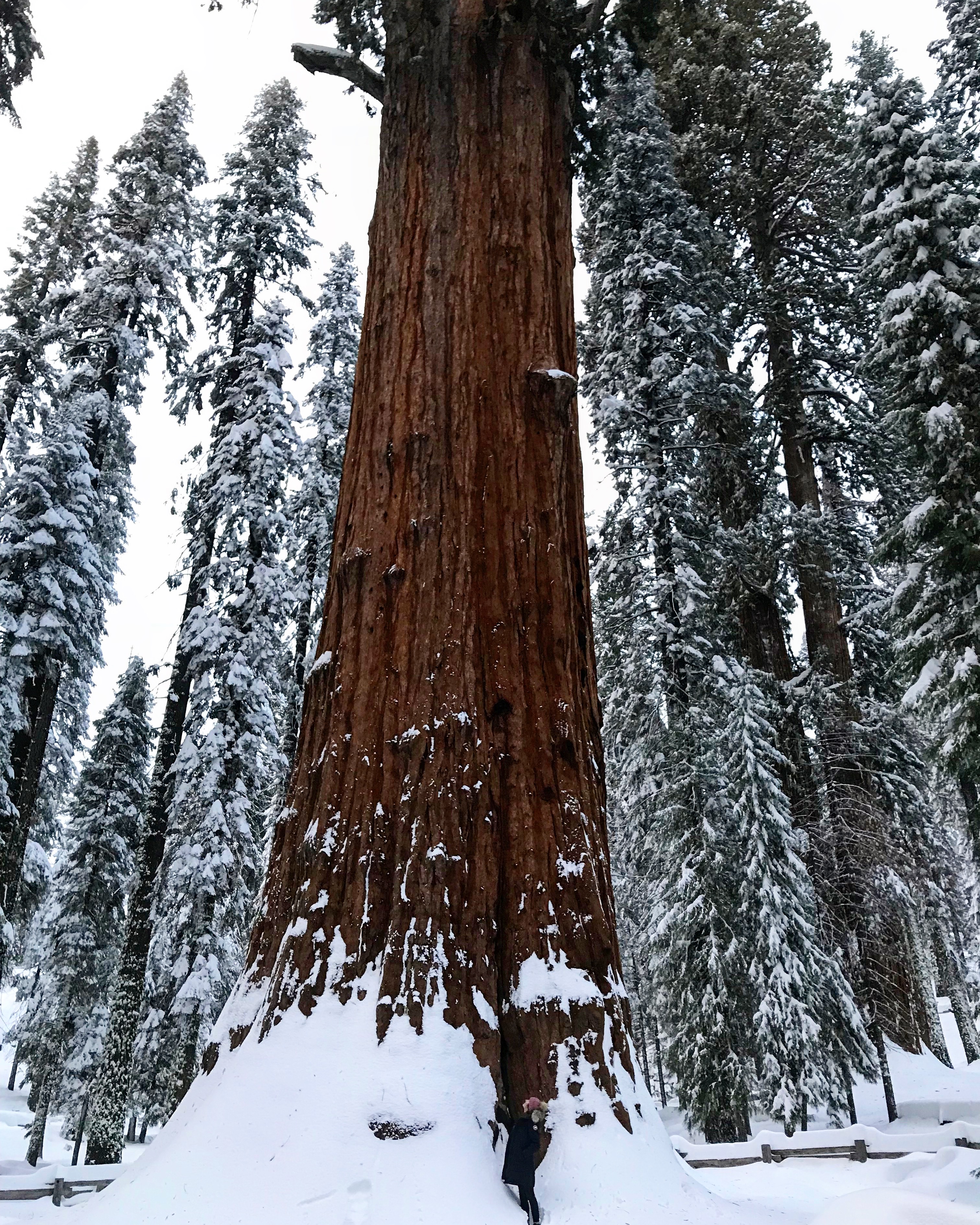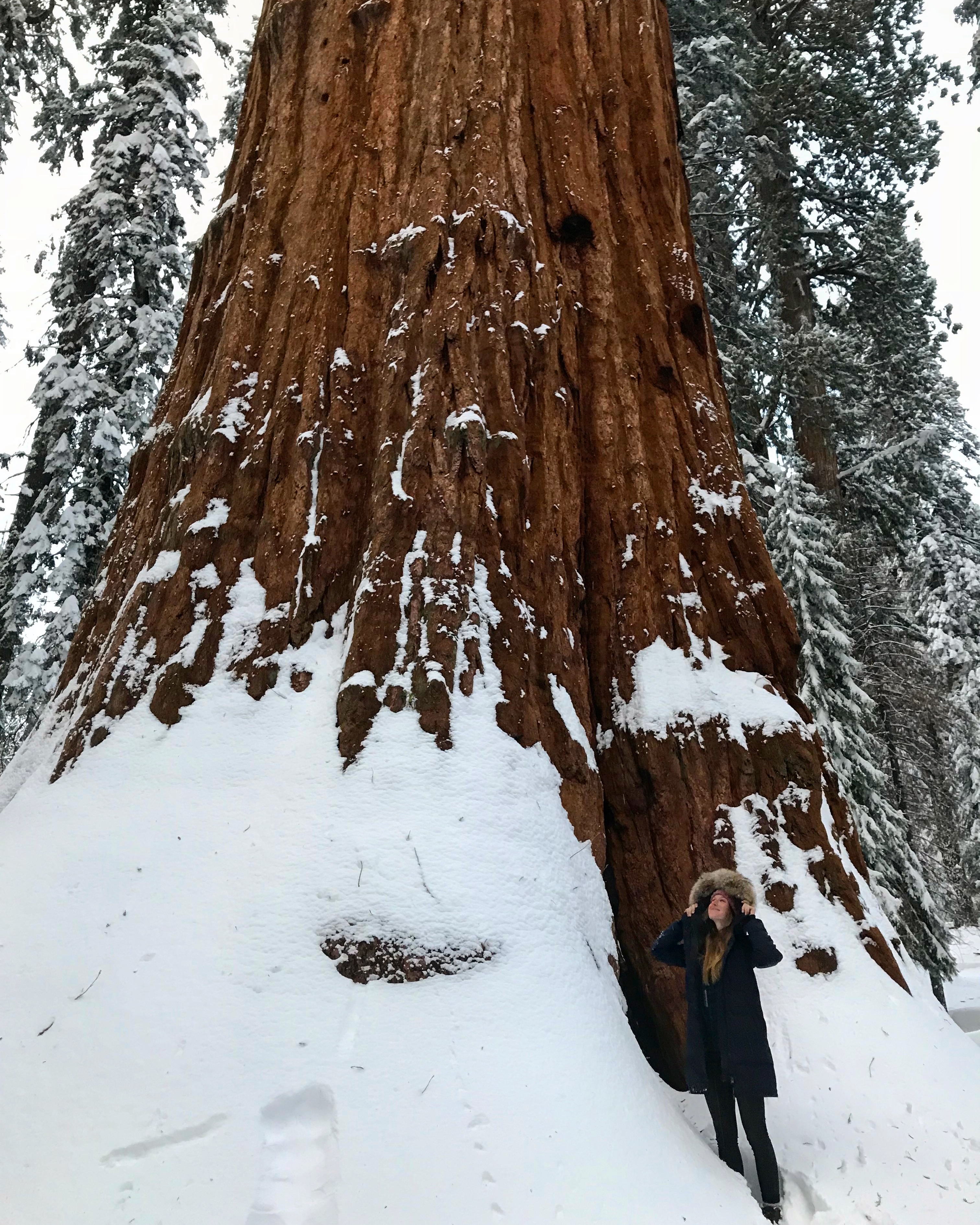 Jumping joyfully through the snow we had an amazing time. Walking wasn't really possible; it was rather a mixture between sinking into the snow and trying not to fall while making jumps through fluffiness. Gosh, were we grateful! We stayed until the darkness forced us to leave this place of giants and descend back to reality. By now we thought there couldn't possibly be another adventure waiting for us. Wrong! How about descending the winding snowy roads of Sequoia National Park and adding dense fog to it, which didn't allow us to see more than 5m ahead!
It was crazy, but we made it. Once back in 'normality' – no giants, no snow, no ice, no fog – we were super happy for having experienced so much and super proud of us having mastered all the challenges. It was a great day that ended – as usual – over a warm and delicious meal before we headed to our new place to stay. We hope you are still following us and enjoying the glimpses of this magnificent nature we give you! Take care and smile, K.