Hi guys! There has been so much traveling in those past weeks that I don't know where I live anymore. I haven't seen Normal in a while and my roommates probably forgot what I look like. However, spring break – an entire week off without classes – was the perfect invitation to travel. So, thinking of summer, sun and good vibes I ended up in… Costa Rica! And that's where I would like to take you today, dear reader. 🙂
Together with a small part of the #bestgermancrewever we visited our great friend Félix in Costa Rica. For those of you who don't know where Costa Rica is – don't worry; I also had to look it up. #guilty Costa Rica is a wonderful country in Central America, bordered by Nicaragua to the north, Panama to the southeast, the Pacific Ocean to the west, and the Caribbean Sea to the east. It has a population of around 4.9 million people out of which over 300,000 live in the capital and largest city, San José. I rummaged around my head and found somewhere deep hidden my rusty Spanish and decided to practice it over the week. So much fun!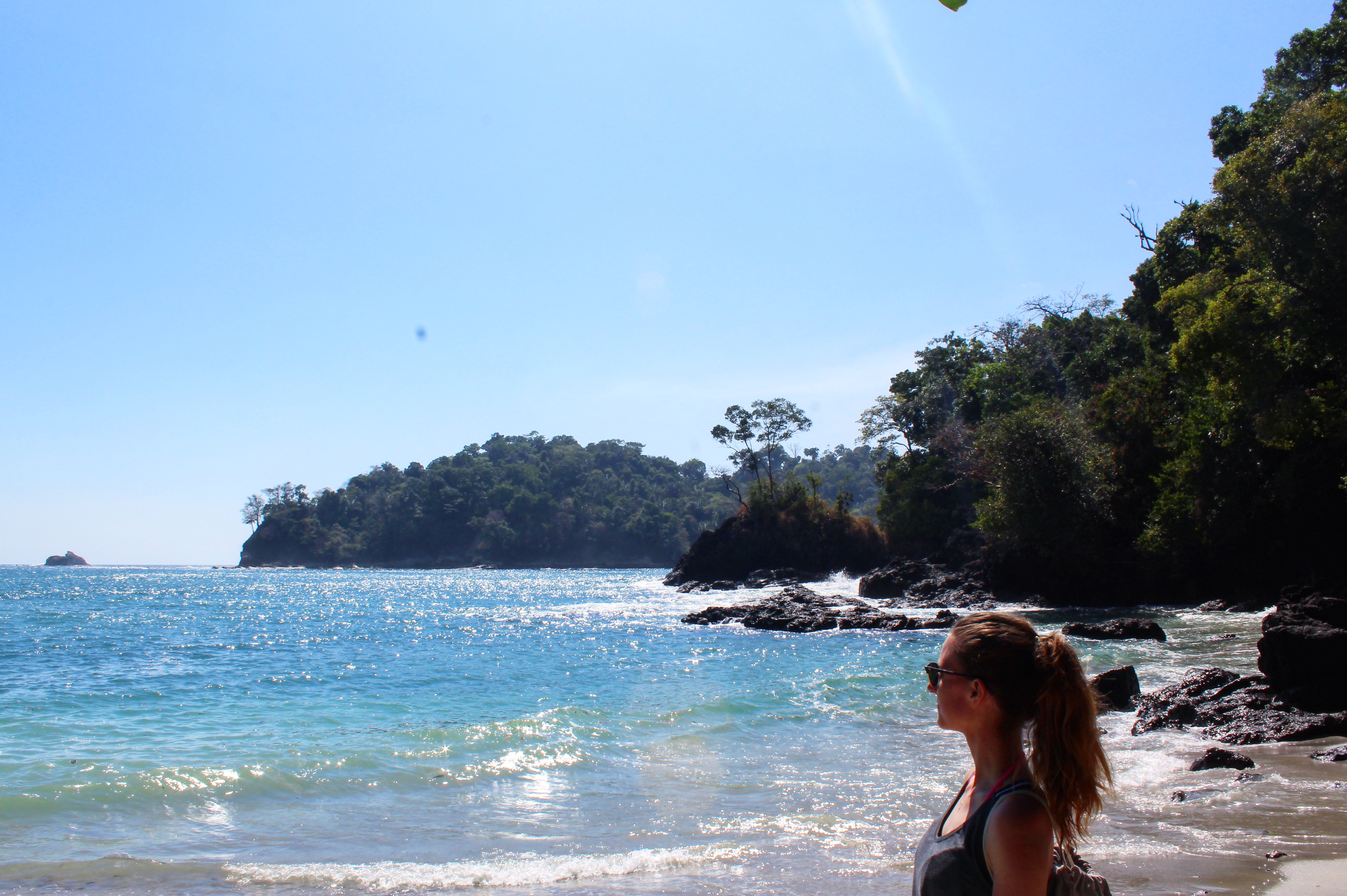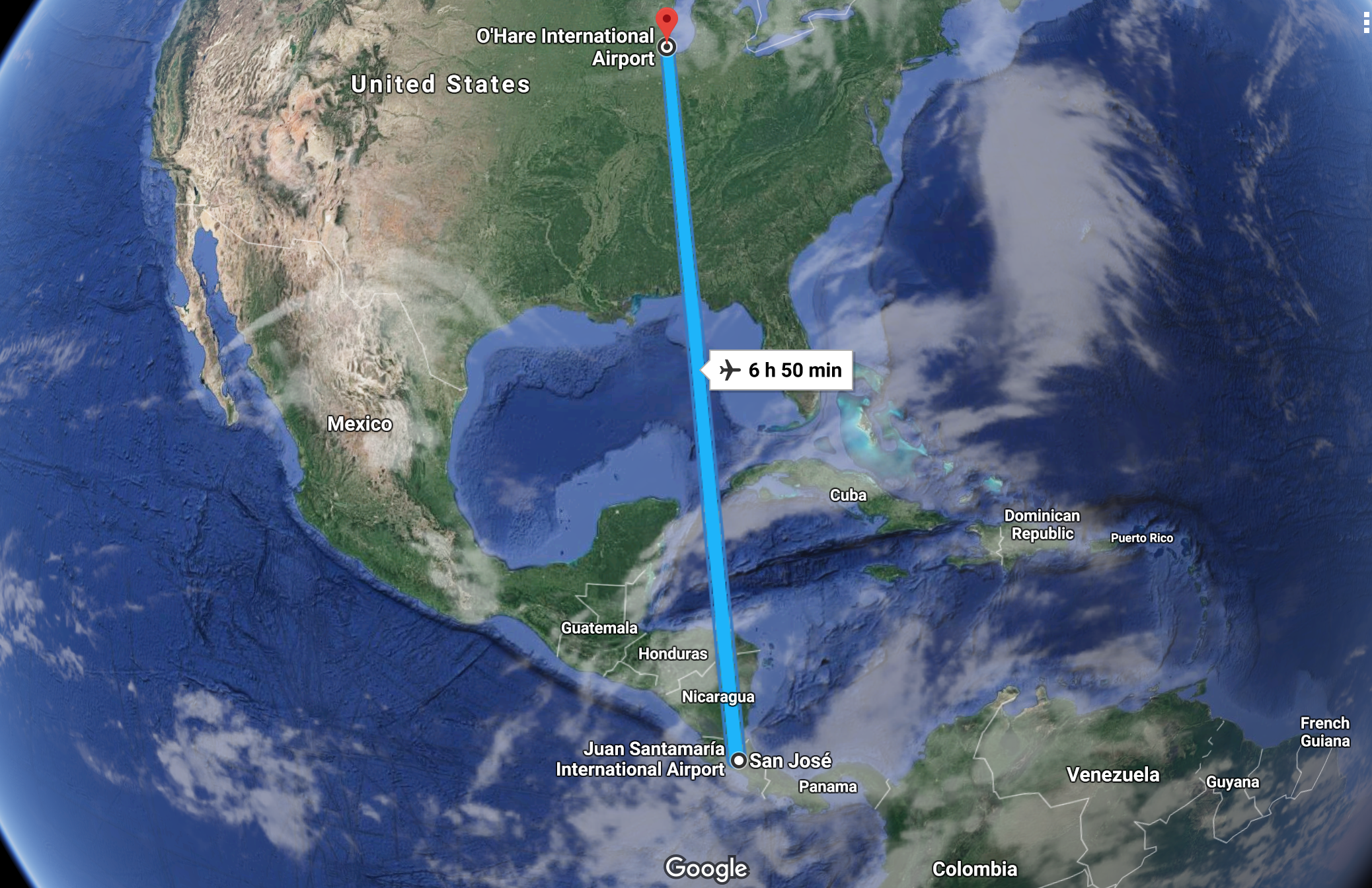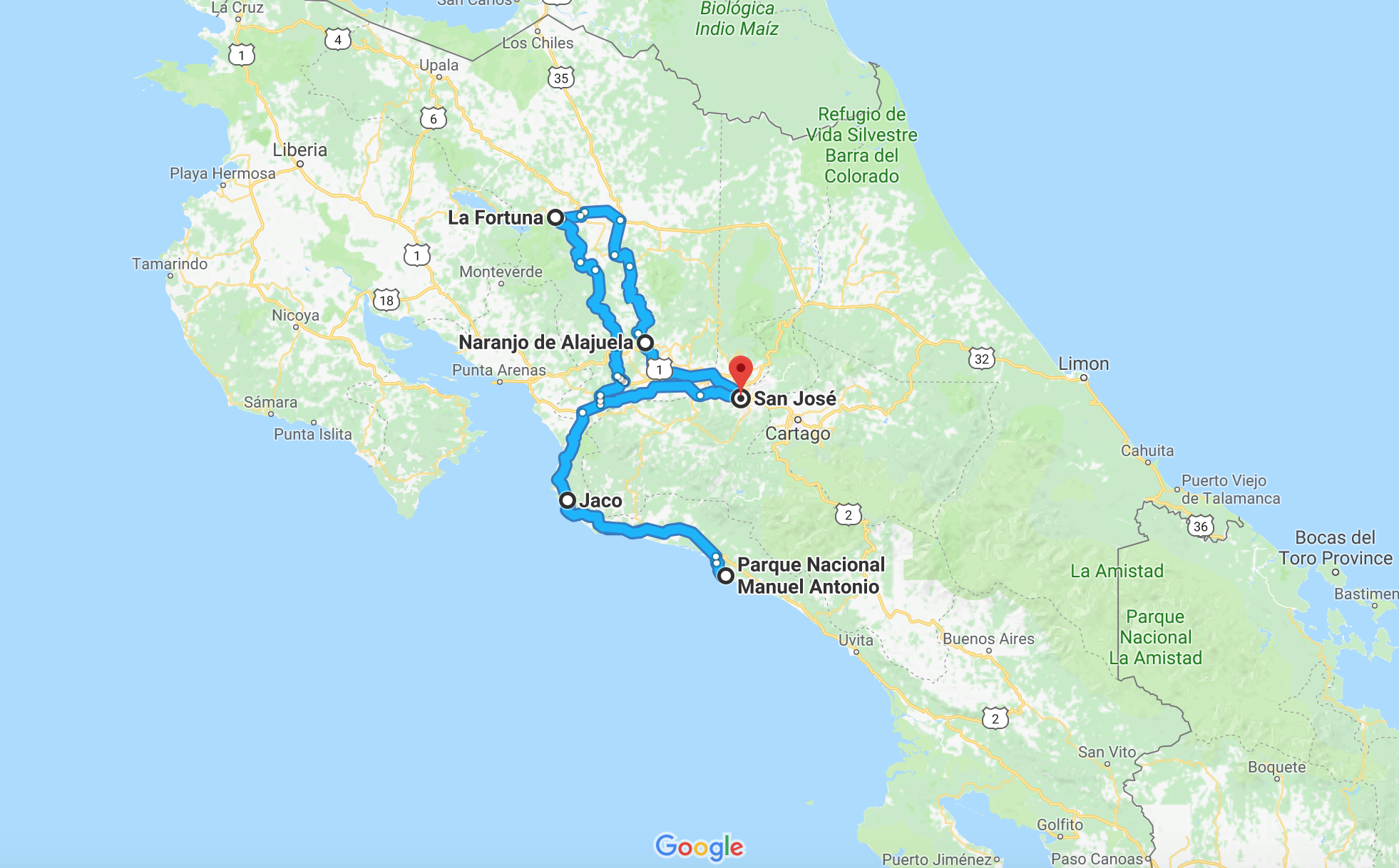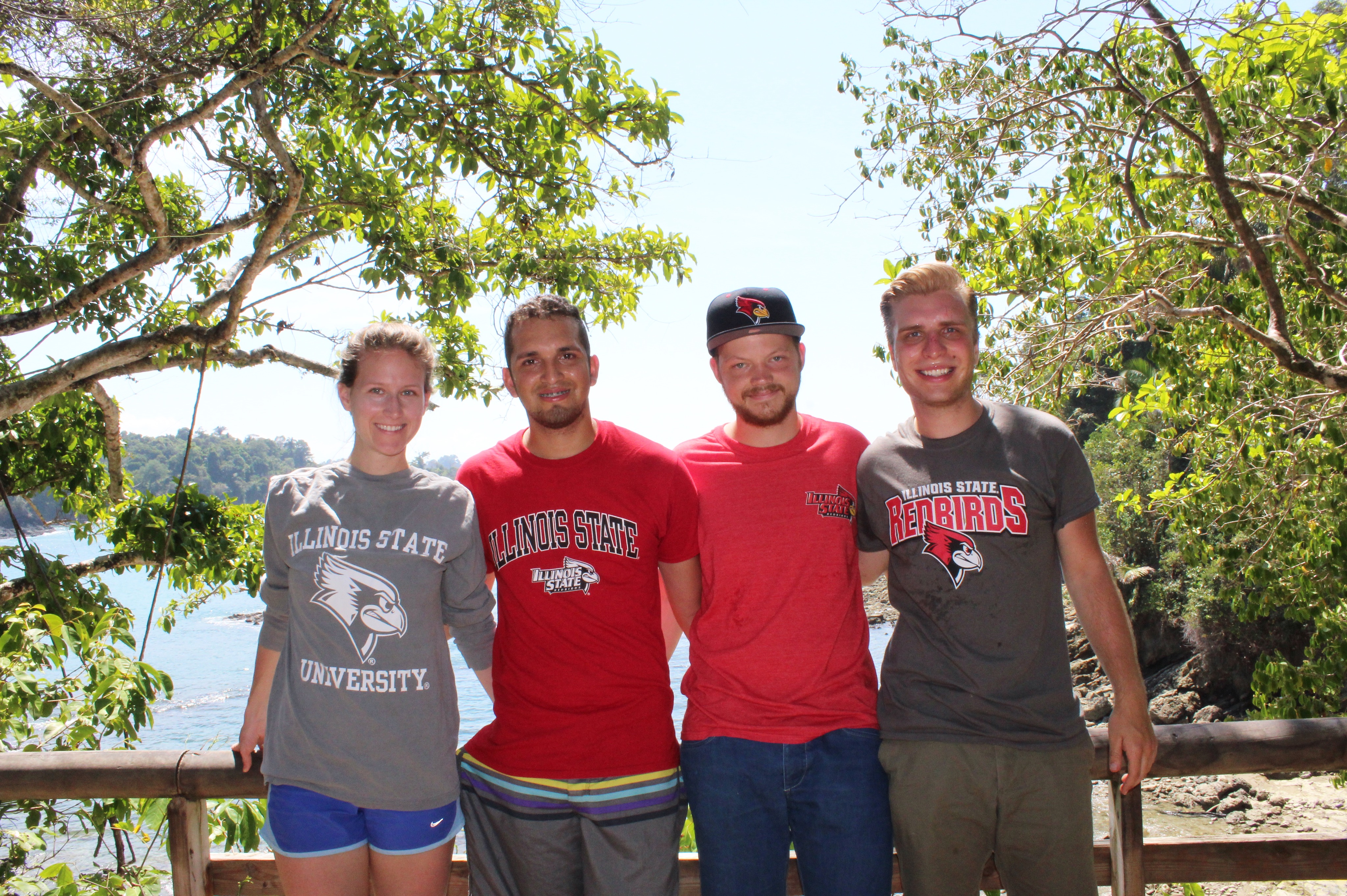 And so, after winter wonderland in Yosemite National Park and icy Niagara Falls in Canada I arrived in sunny Costa Rica. Obviously, the first thing I had to do was to get sunburned – really badly sunburned. I mean that is what happens if you take kayaks, swim out on a lake, and forget the time while paddling between a volcano and a tropical forest. Who on earth would remember sunscreen?? (Probably all of you, and now I'm the weirdo….)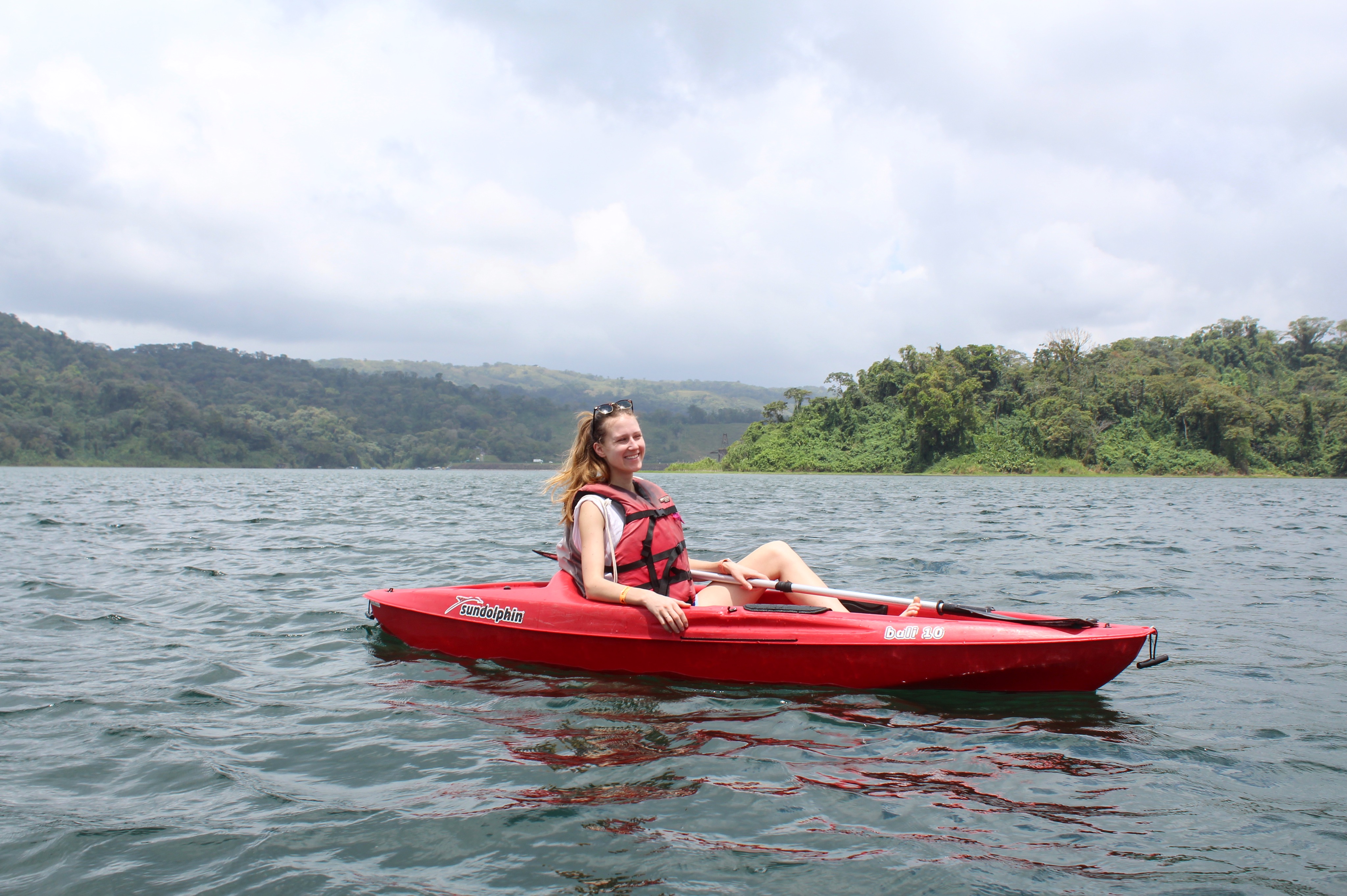 Anyways, with the best tour guide ever, our little explorer team went on a road trip adventure through Costa Rica. And let me tell you, there is a lot to discover in that paradise! We ate local food, experienced tropical rain in a tropical rainforest (ahaaaa, so THAT is where the name comes from!), ziplined over waterfalls (with one zipline being almost a kilometer long!!), met native people, bathed in the Pacific Ocean and hot springs, and simply enjoyed that amazing nature, hiking through the country's National Parks.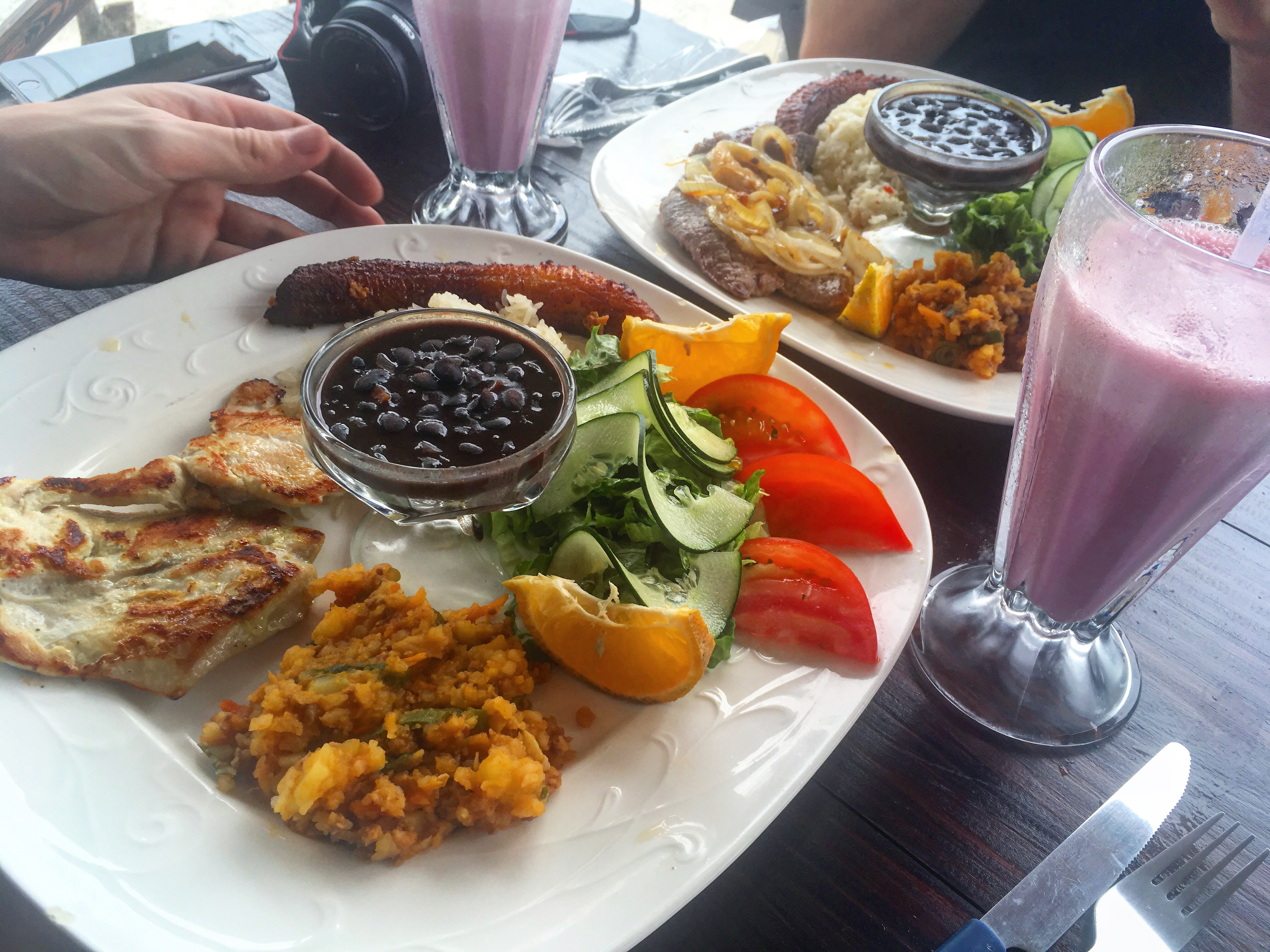 Also, you can meet sooo many animals: monkeys that poop on you, sloths that wouldn't move at all, raccoons that steal your stuff while you're chilling in the Pacific Ocean, (all of that #trustory) horses, humming birds, iguanas, dolphins, crocodiles, beautiful birds and a lot more. You know me, I was in paradise! Because Costa Rica is a biodiversity hotspot, we had the adventure of a lifetime looking for the most fascinating plants and animals found on Earth. Did you know that there are over 500,000 varieties of species that consider Costa Rica their home? But I guess it's time to let you see for yourself. Have fun with the pictures! (Don't worry, I didn't take pictures of all the species that live here. xD)
But the biggest adventure was yet to come. Our highlight definitely flashed all of us. But I think I will keep that for the next post, so keep your eyes open for another Costa Rica blog post! I will tell you then, promise! K.