Hey guys! Just as promised, here comes the second Costa Rica post! The weather in Illinois is AMAZING at the moment and it's a sunny pleasure to think back to my time in Costa Rica. I'm currently sitting at Jimmy John's restaurant in Uptown Normal where I just finished my veggie sandwich. I have to admit it's not the first time I came here or ordered their food. Basically, I'm living on their sandwiches… #MaybeIShouldChangeThat?
But let's get back to Costa Rica. During this week I realized that Costa Rica is a very welcoming country with kind people. It was a pleasure to cruise up and down through Costa Rica's beautiful hilly landscape. One has to admit, sometimes the roads were in a sliiiightly bad shape or simply non-existent, but we arrived everywhere we wanted to be.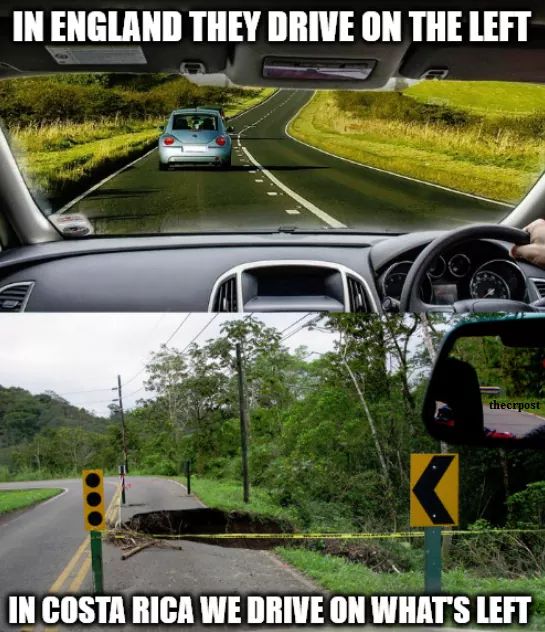 One of the most beautiful places you can see in Costa Rica is the National Park in La Fortuna, which let's you discover so many animals and exotic plants! Also, the Manuel Antonio National Park was amazing! Imagine a tropical forest next to the ocean, filled with amazing creatures, full of vivid colors. We spent an entire day there enjoying the fauna and flora, and definitely the warm water in the ocean. A dream!
But our highlight in Costa Rica was another one: we learned how to surf! Yes, surf! The boys and me decided that it was time for another challenge and so it came that we ended up flying over waves of the Pacific Ocean with boards underneath our feet. OMG!! That was AWESOME! After two hours of constantly fighting against the waves of the ocean (and let me tell you, some of those waves can get pretty huge!) we were completely exhausted but had a big smile on our faces.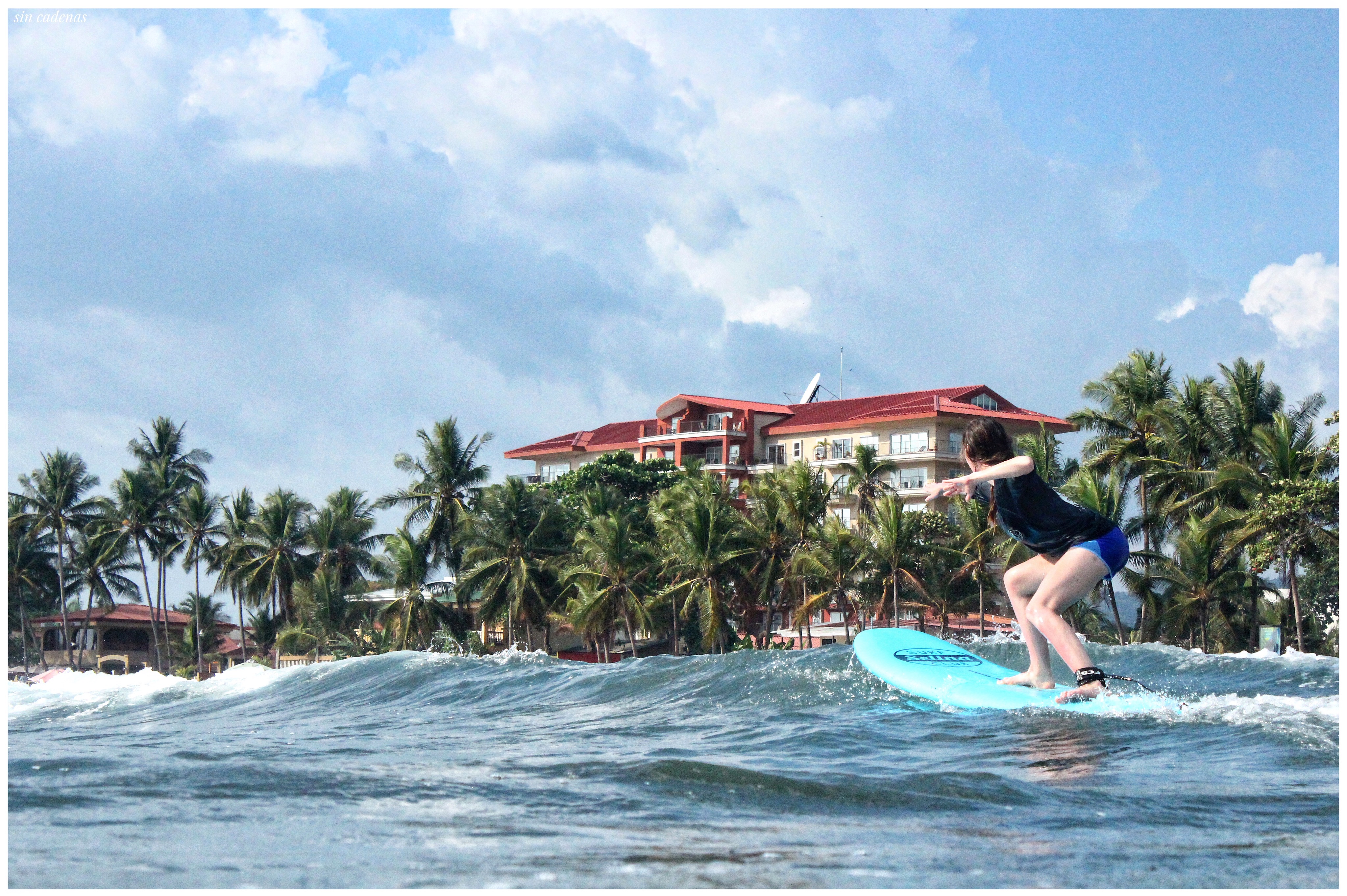 First, we had an introduction to basic movements on the beach before heading into the water, learning how to place our feet and how to shape our body in this famous ninja-pose (I know that's probably not the right expression, but I call it that. Don't you think it looks like a ninja?). Then, we lifted up our boards (yes, a challenge for me) and went into the water. What's next? Paddling, paddling, paddling. Lots of paddling out into the open water while waves are constantly slapping in your face. #slapslapslap Oh, and in case you forgot: it's salty water, which makes your eyes feel especially great…
Finally, you're in the right spot, there is the right wave and the right moment. You turn around; you push yourself up and jump into your ninja-pose. And go! Keeping your balance on your board the wave will take you back to the shore, gliding through the water and evoking a broad smile on your face. Amazing! The moment you have the sand back under your feet, you take your board (still a challenge) and instantly turn back into the water, paddling your way out there in the ocean, because you simply can't get enough. And this addicting game begins anew.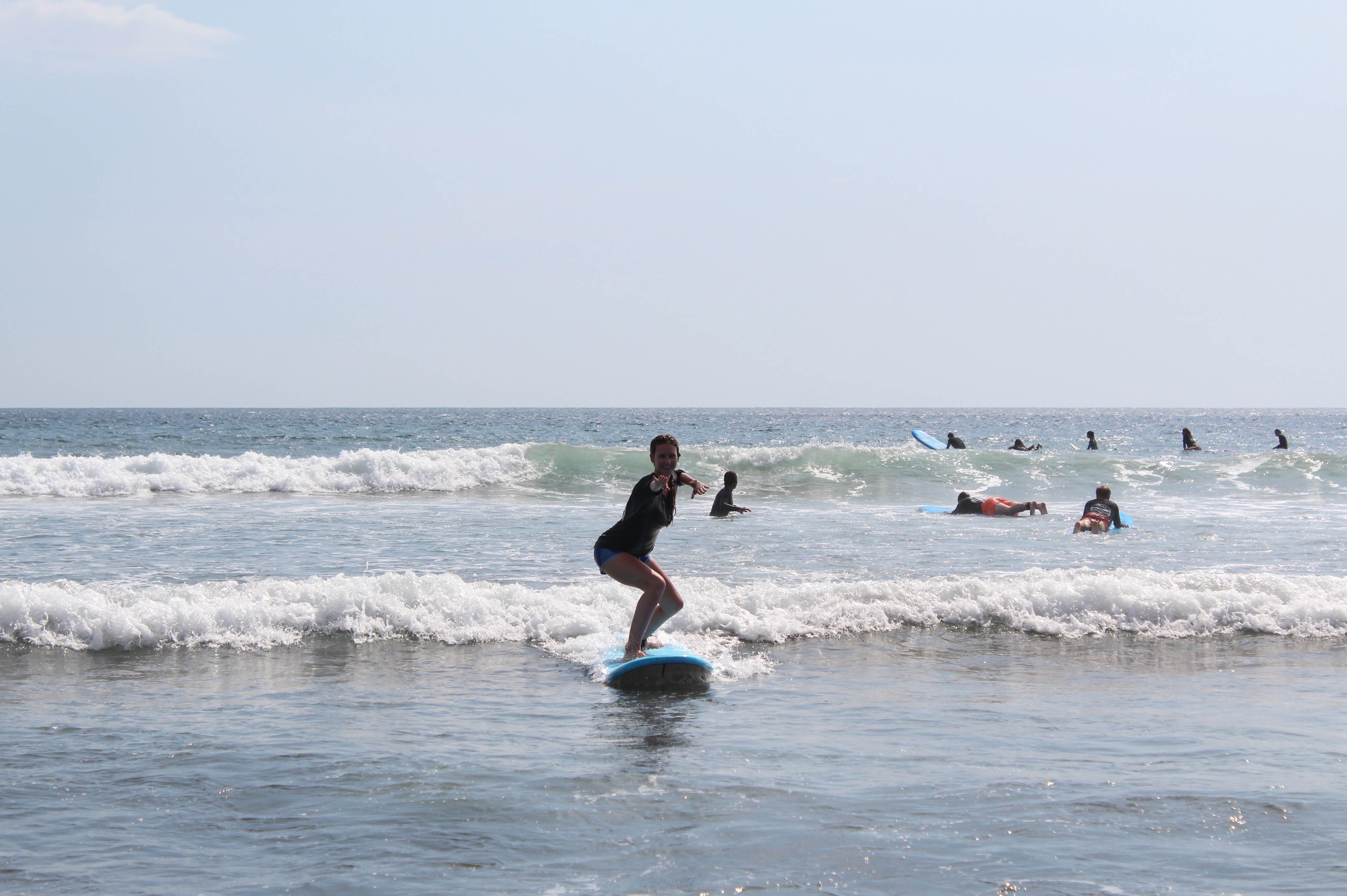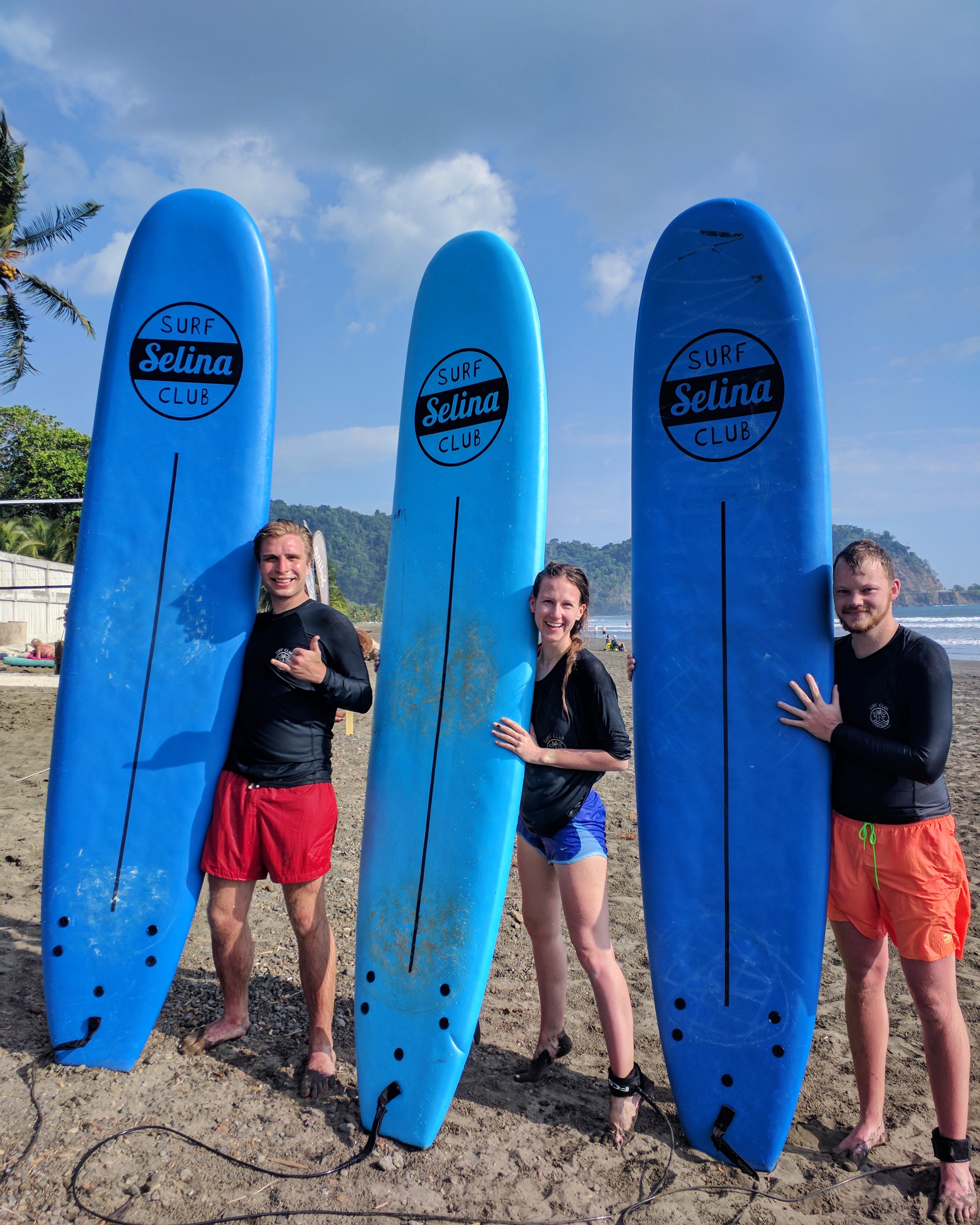 As all other road trips before, this also had to come to an end. And what better way is there to end a Costa Rica trip than on a catamaran cruise on the ocean along the coast of the National Parks? So we did, enjoying good food and drinks on deck, and observing jumping dolphins and a golden sunset. While we were dancing salsa over the waves, there were pelicans flying over our heads. Another one of my highlights: snorkeling. I had the experience of my lifetime when I put on my snorkeling mask on, dived into the ocean and found myself in the middle of a huge school of colorful fish. What's funny, they did not even seem scared of me. I couldn't touch them, but they were circling around me, coming as close as a couple of centimeters. What a breath taking view that was!
Thank you, Félix, for being an amazing tour guide and a great friend. You made it your aim to show us your country and we couldn't be more grateful for that. There are many miles between us, and soon there will be a lot more, but if there's one thing I'm sure of, it's that those friendships will remain. <3 K.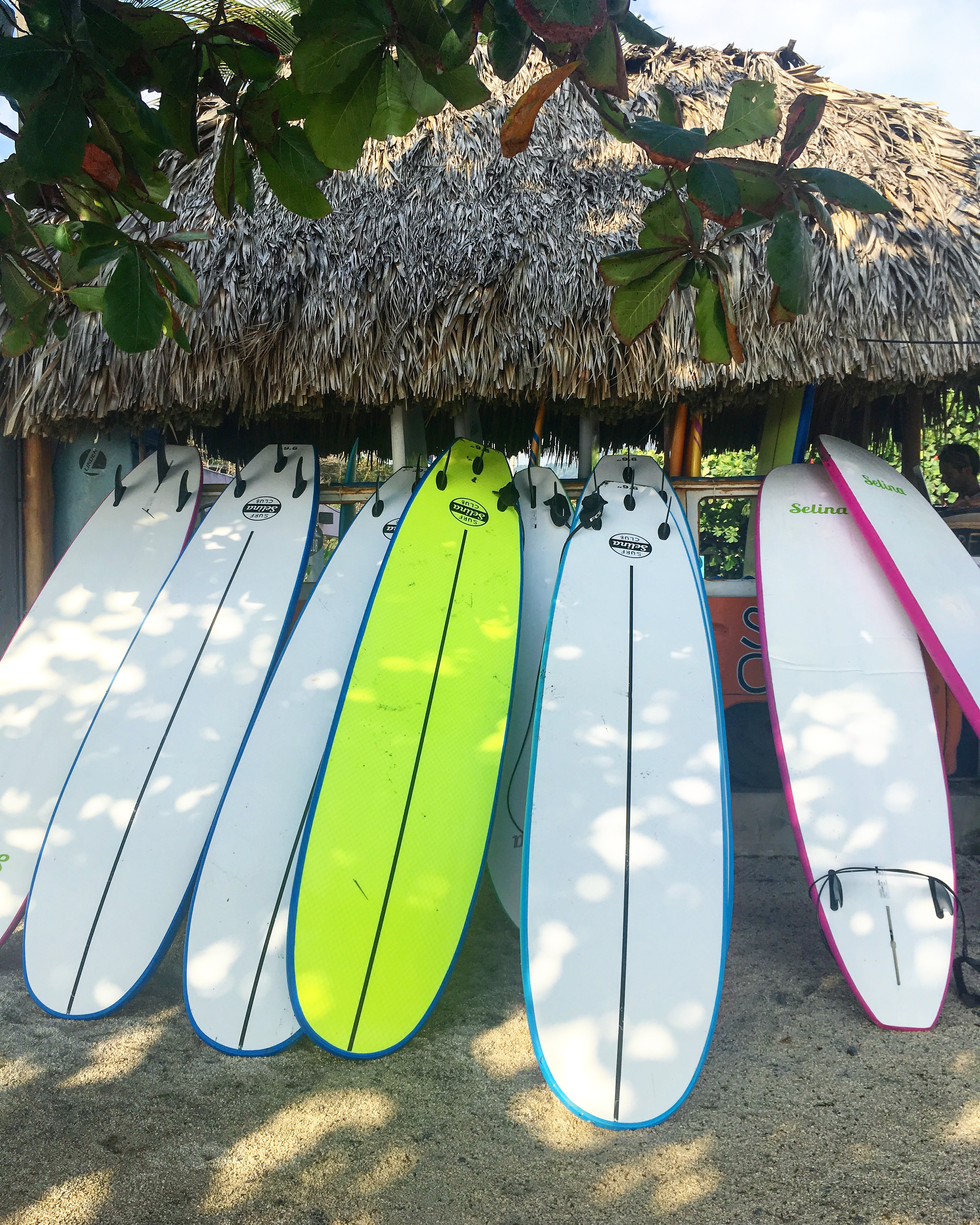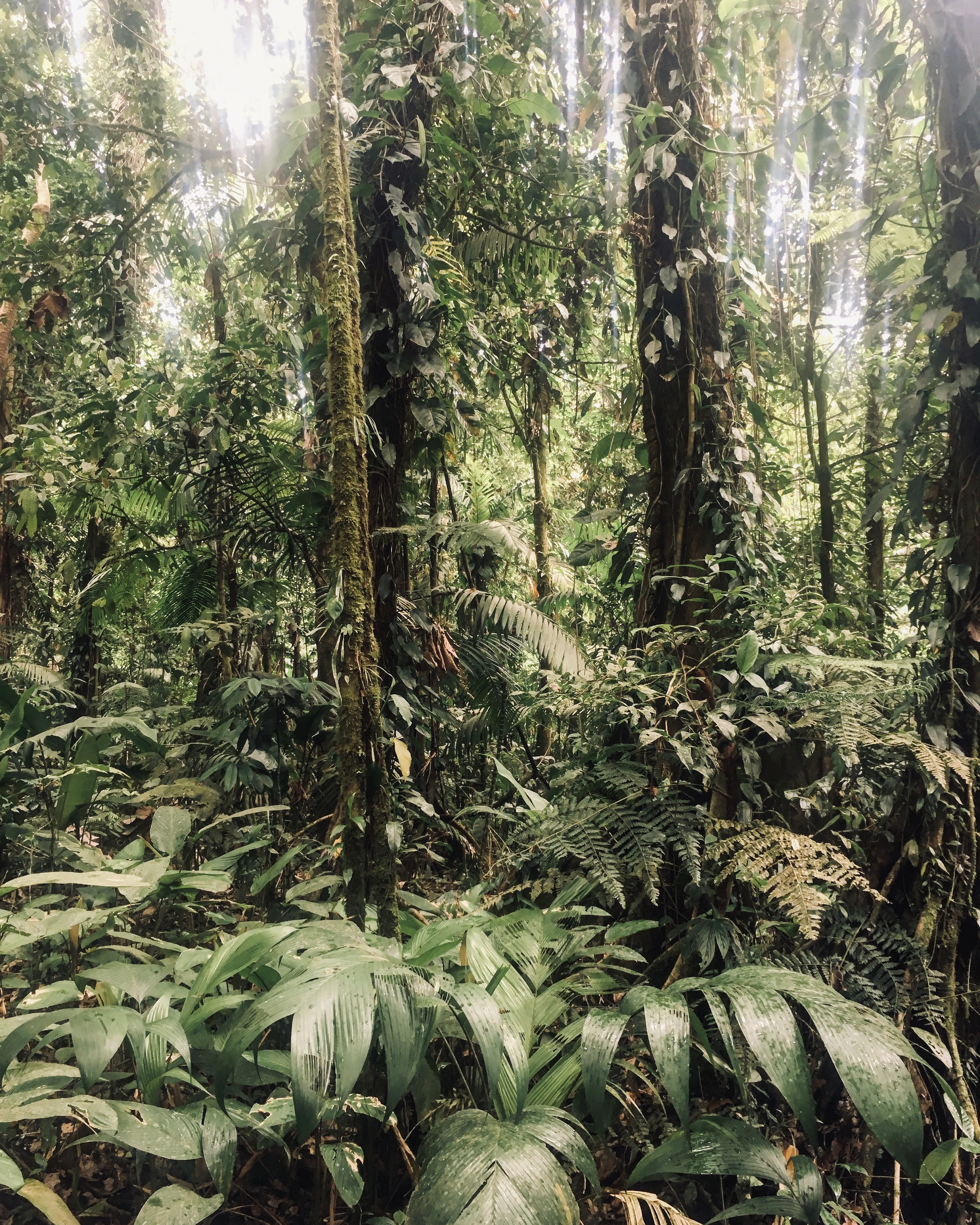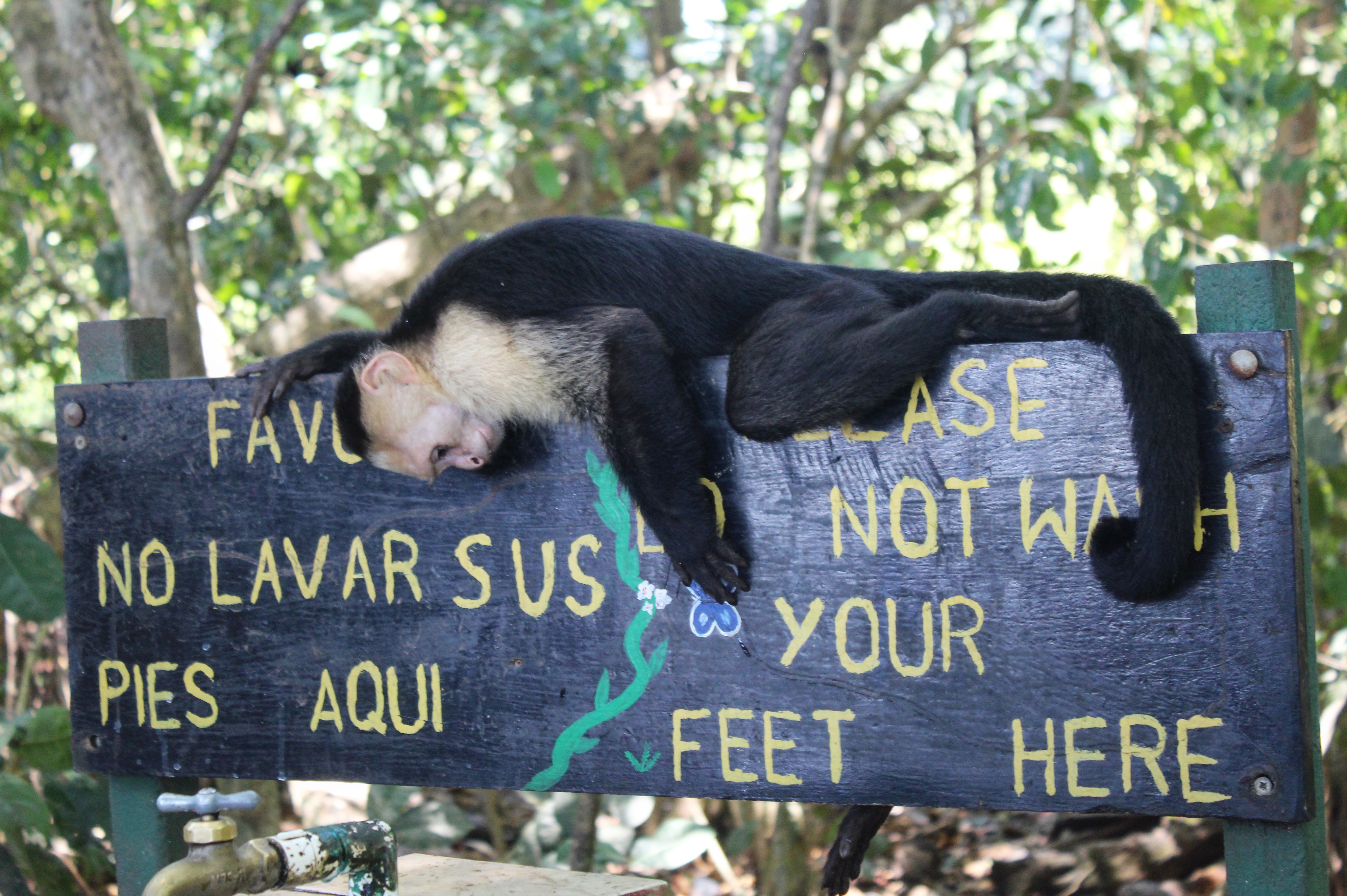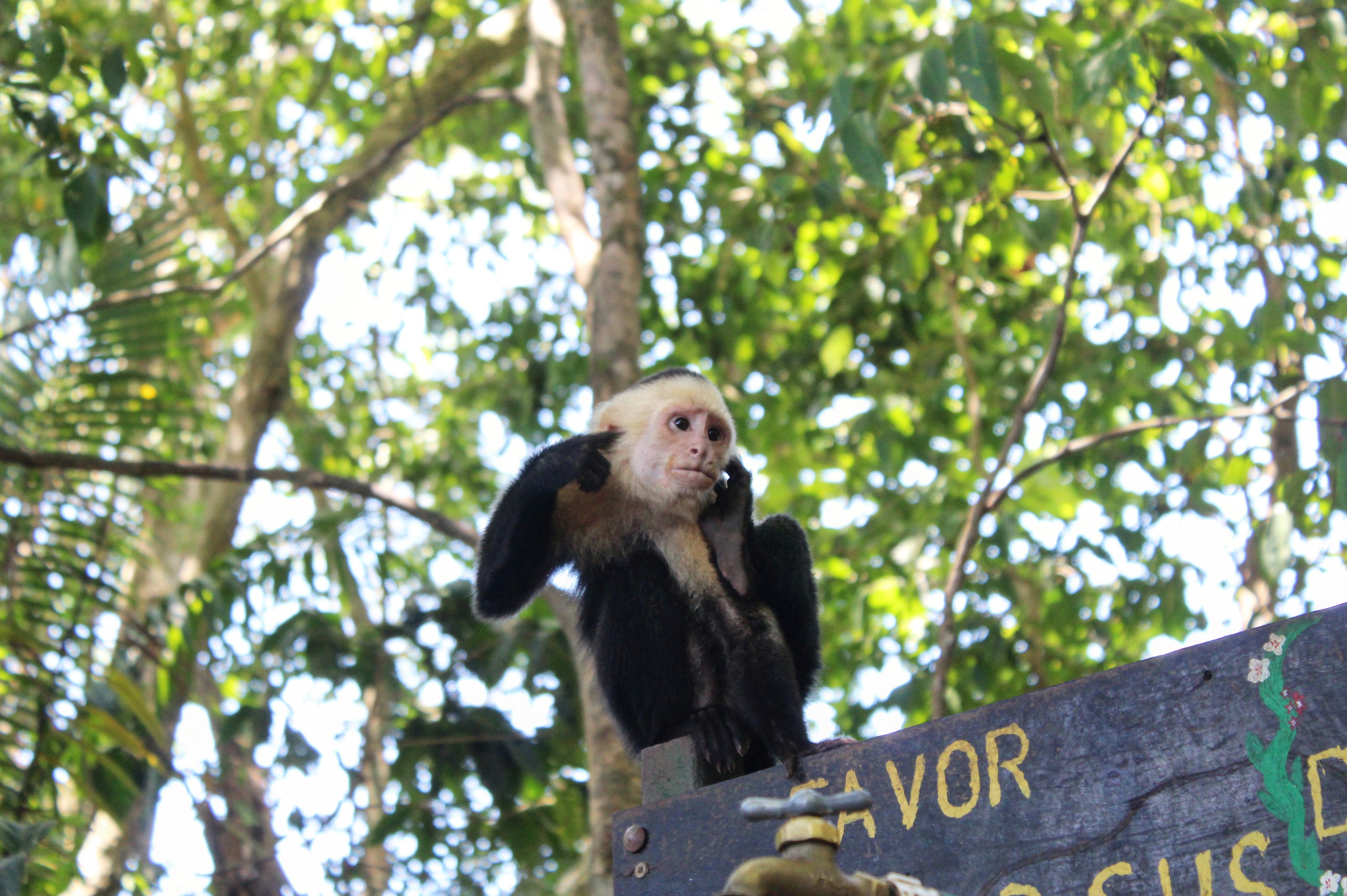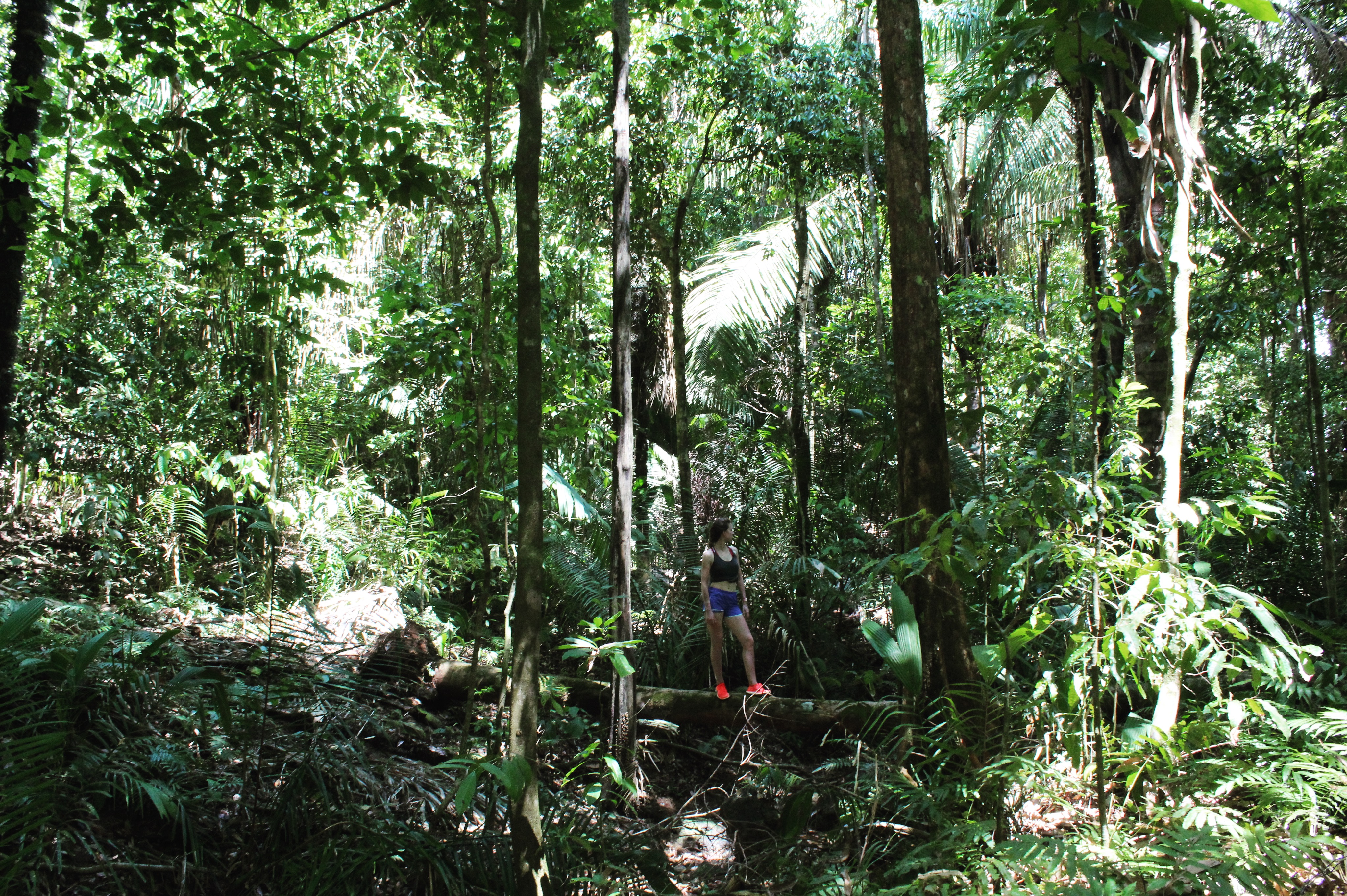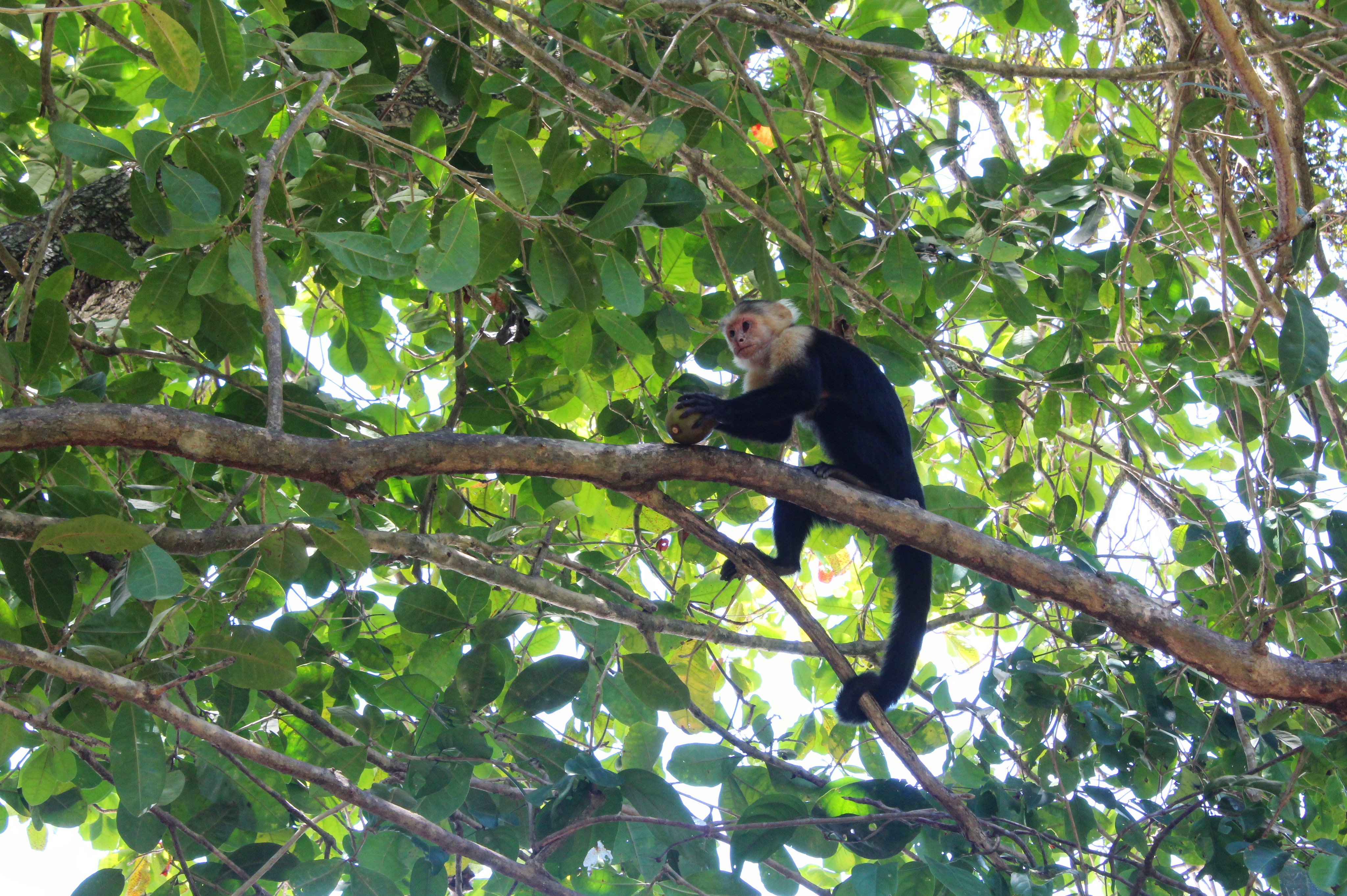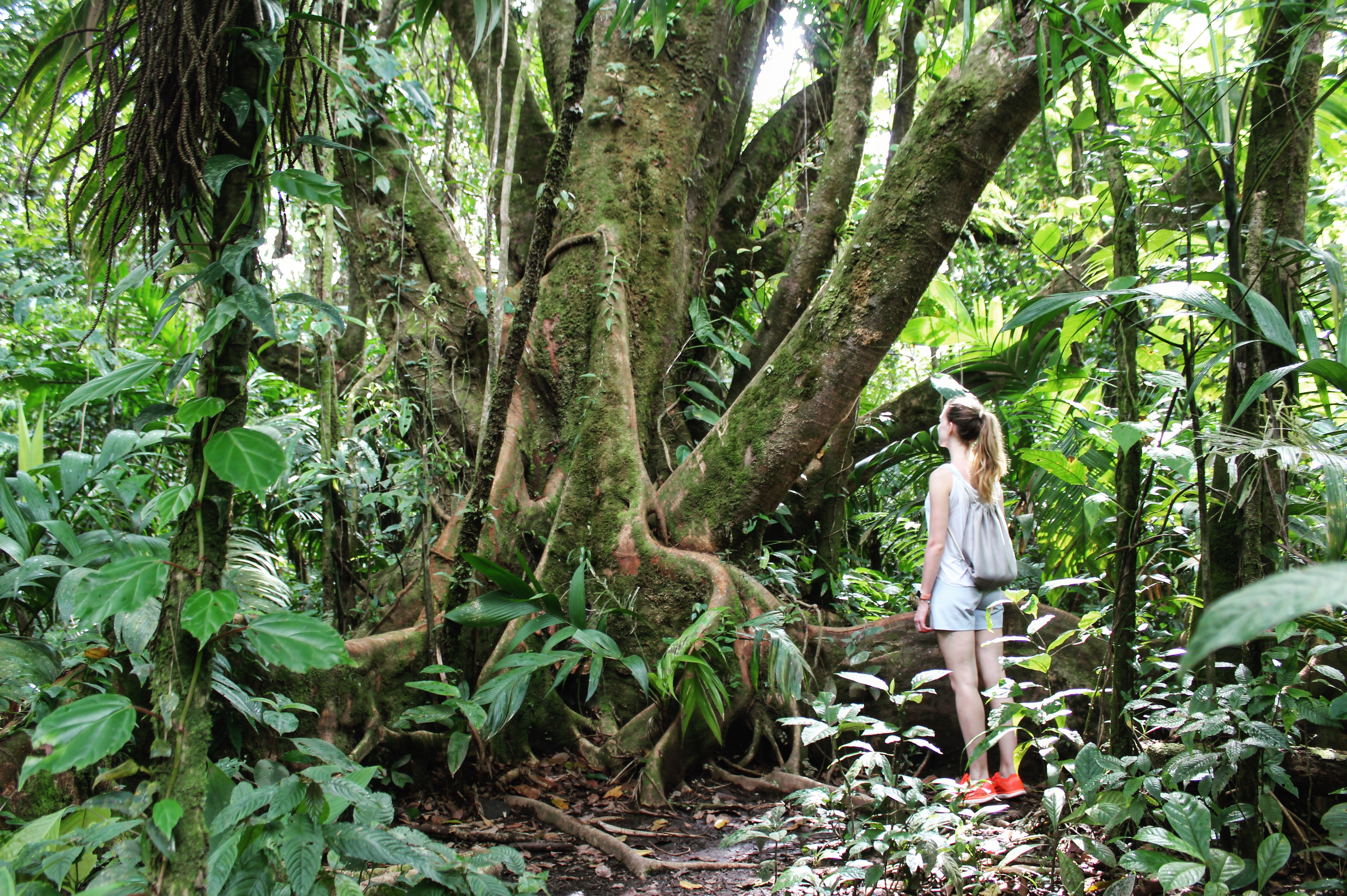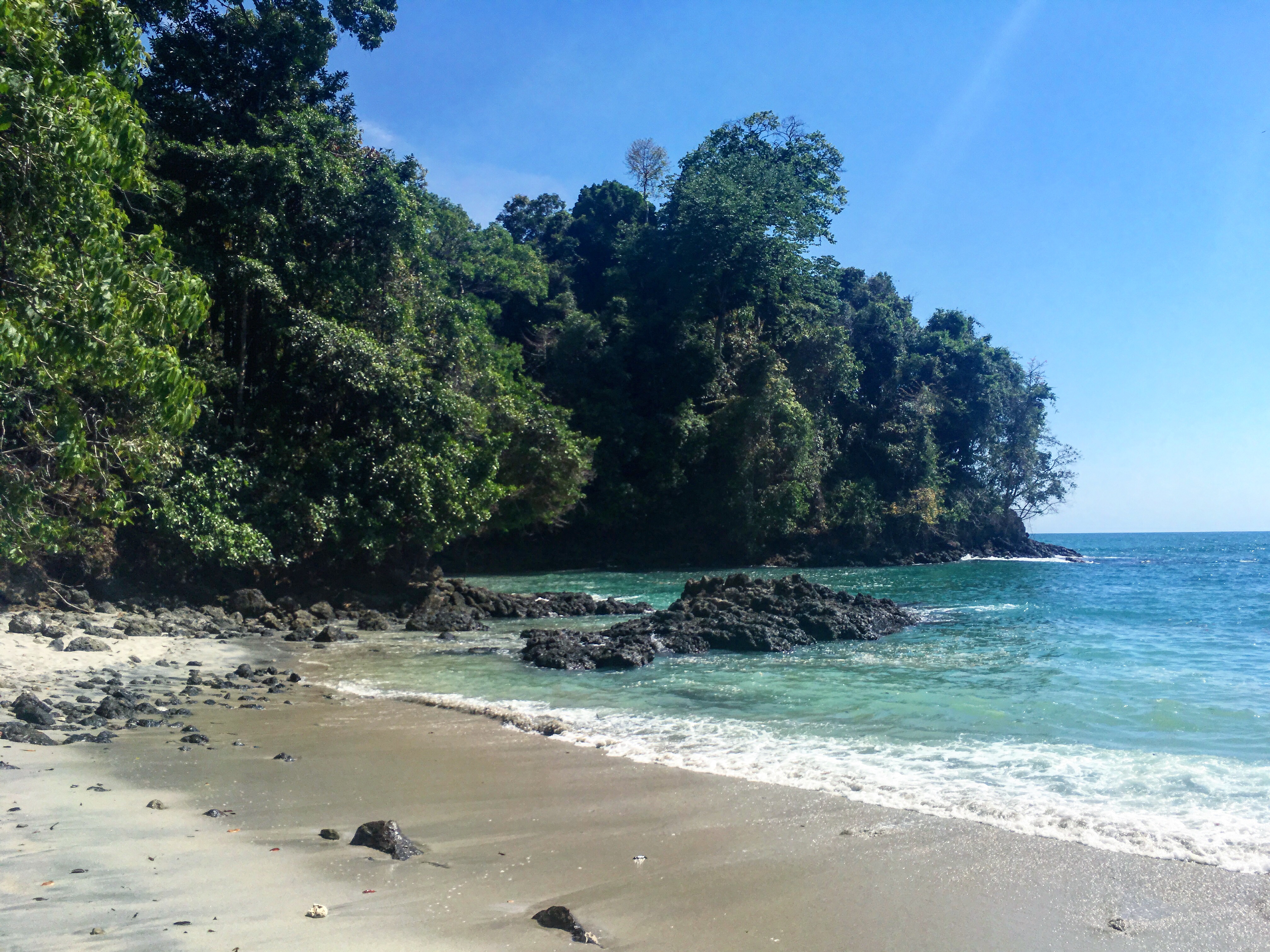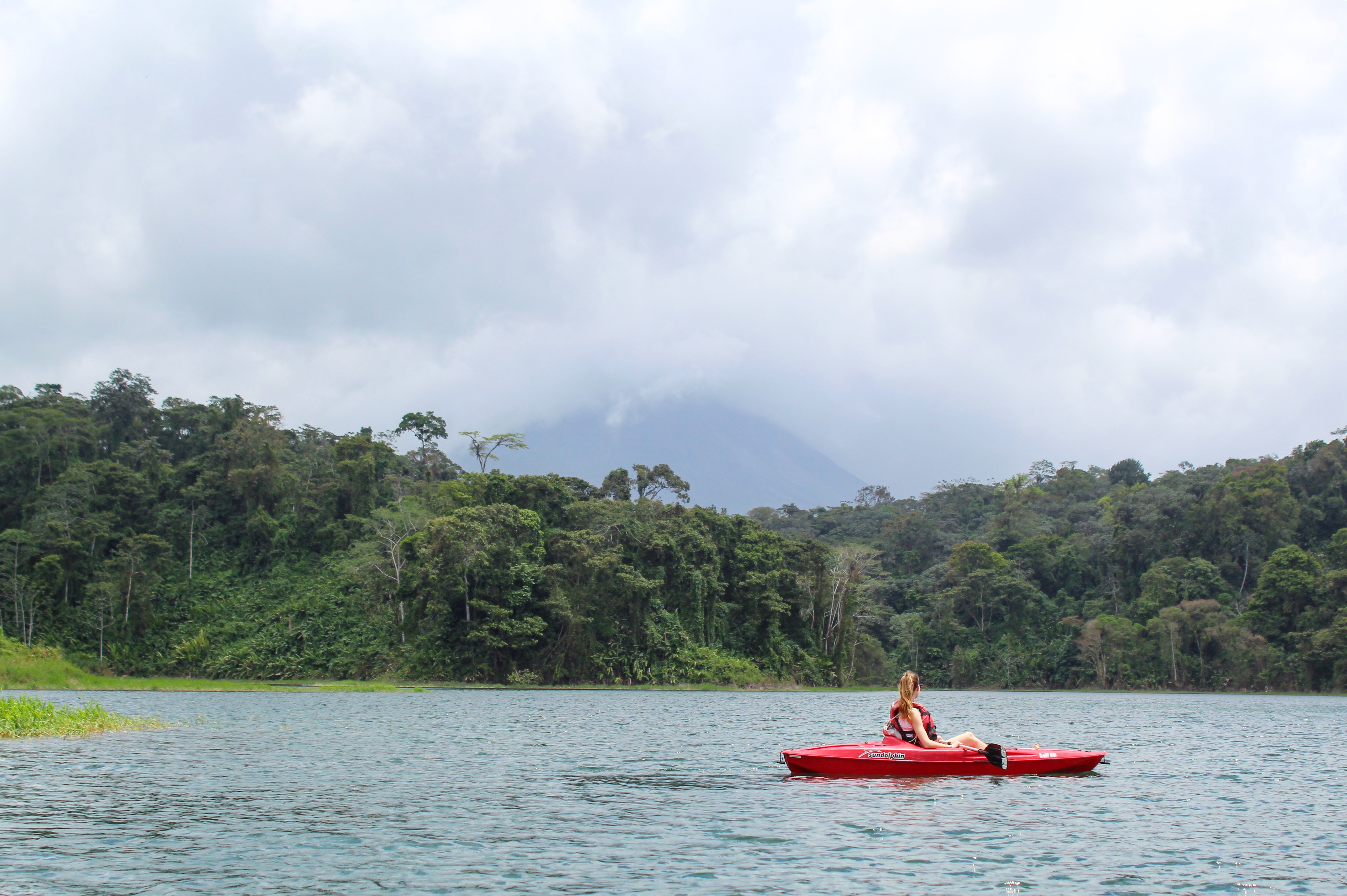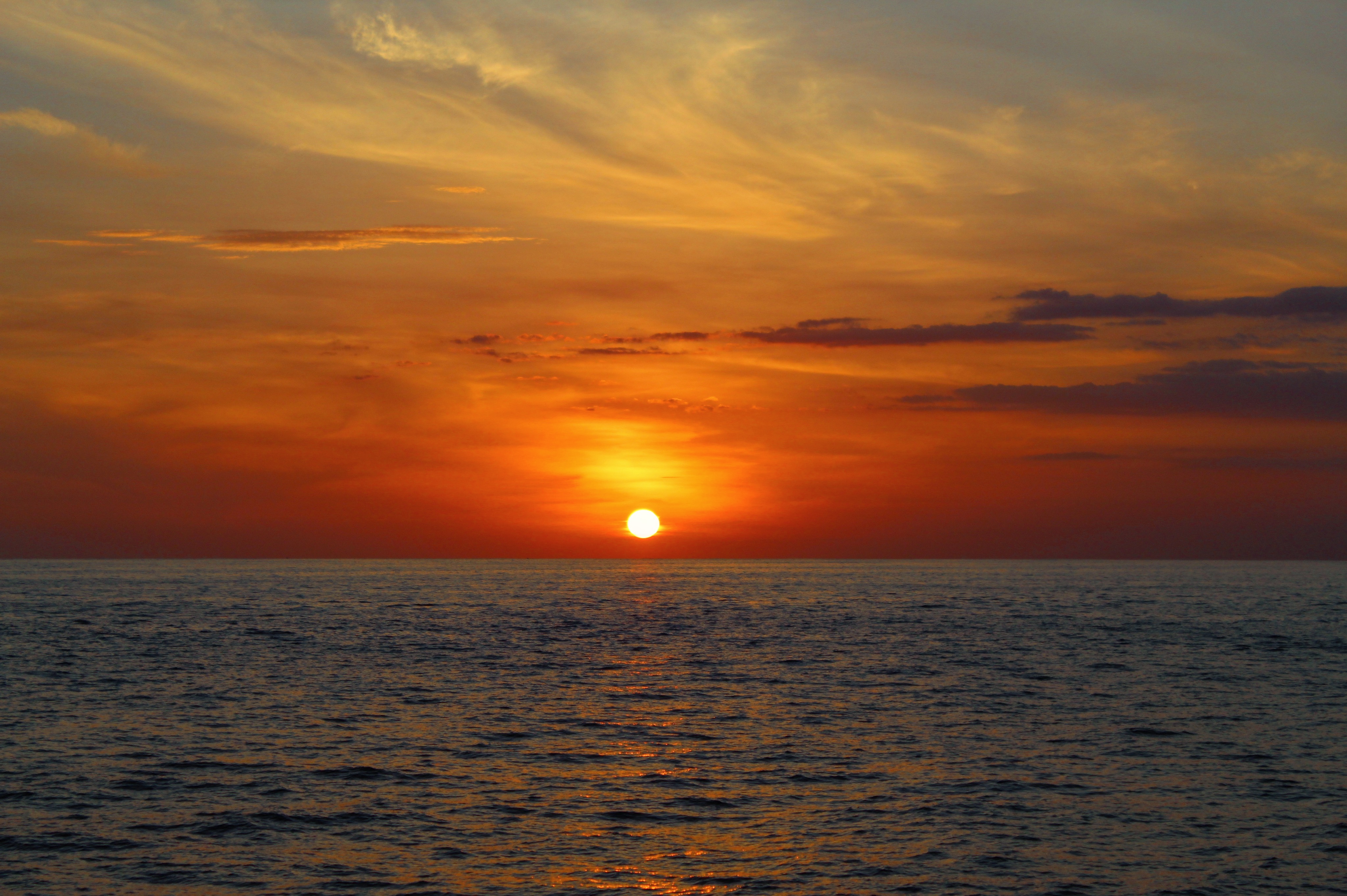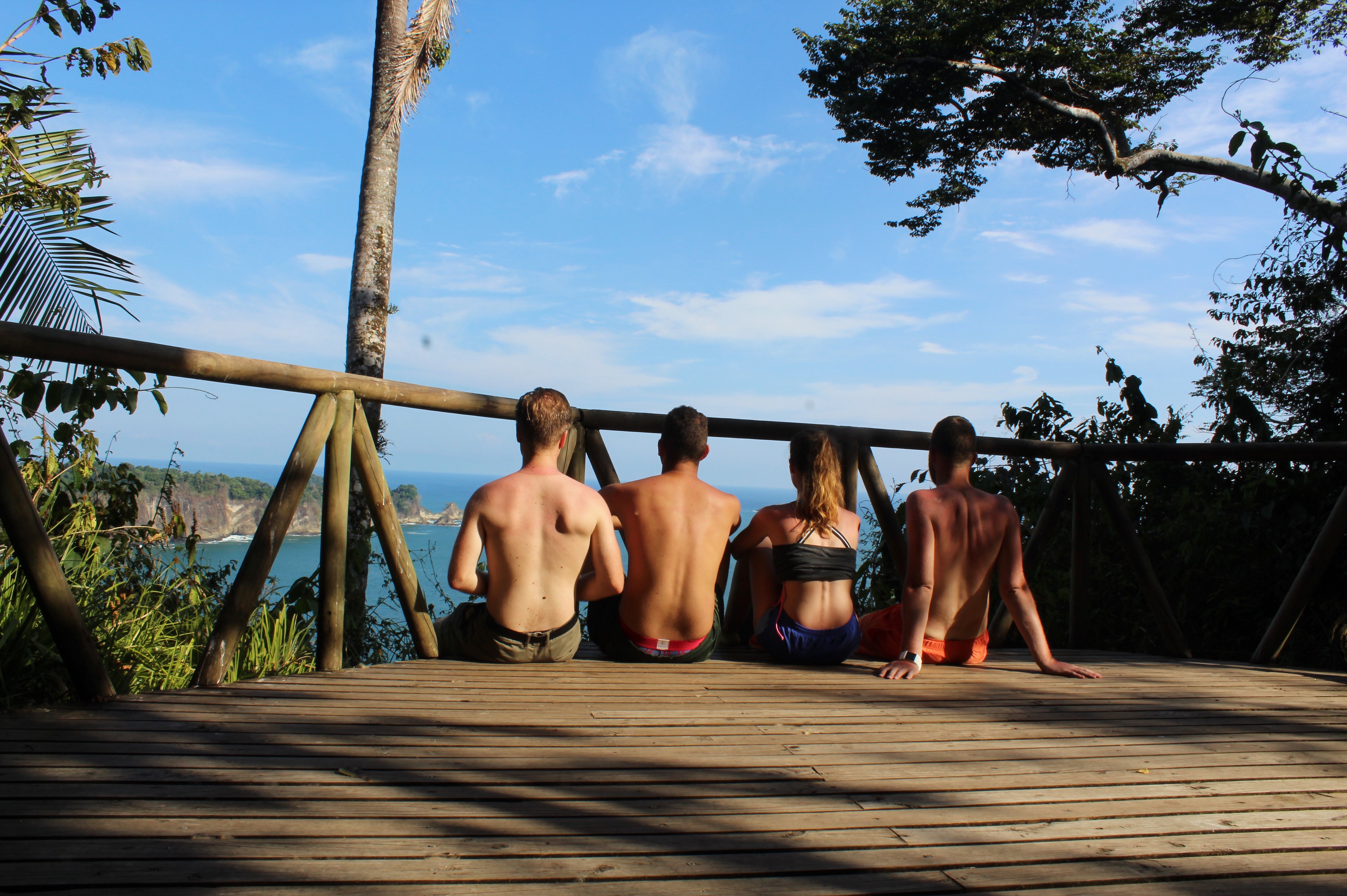 PS: On my Spirit Airlines Flight to Costa Rica: "Please put your phones on flight mode. If you're still texting, twittering, facebooking, snapchatting or instagramming, this means that you're not in flight mode and we will read your messages out loud as we pass through the cabin. Thank you." – The best flight attendant ever